The Nurturing Coloring Book helps children learn about gentle touch, sharing, expressing feelings, and caring for others. Prevention-Education Programs are designed to empower individuals and families with new knowledge, beliefs, strategies and skills to make good and healthy lifestyle choices. Prevention-Intervention Programs are designed for at-risk youth and teen parents, as well as parents and families experiencing mild to moderate levels of individual and family dysfunction.
Comprehensive Programs are ideally suited for agencies like Healthy Start, Head Start, Schools, Residential Centers, Home-Visitation Programs and Parent Education Programs designed to offer long term, more comprehensive parenting education. Programs in this range work on stopping the dysfunction and engaging individuals and families in the process of building positive nurturing beliefs, knowledge and skills. The Nurturing Programs presented below are evidence-based programs that have been validated with agencies providing services over a period of years to families.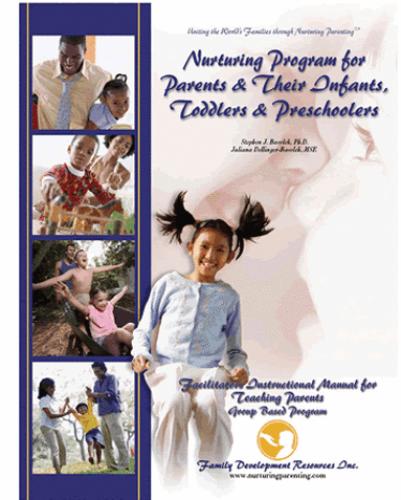 Programs at this level are generally short-term approximately 5 to 18 sessions (dosage) in length.