Baby and toddler music groups on Thu 20th June 2013We all know baby & toddler activities are really for the grown-ups that have to go with them! We sing traditional songs and rhymes, play percussion instruments and use lovely puppets and props too.
The first day of school will be here before I know it! My kids start on August 10th, which is on a Wednesday! When planning for the first few days of school, my main goal is to set a tone for respect and love for one another!
You should also check out this awesome First Day Jitters activity guide that I found online! When we get back, we have some math fun & create a "How Do We Get to School?" graph on the SMARTboard!
After the story, I pull students over one by one to do a handprint activity with me (will post pictures when school starts) while they write about their first day in first grade and complete their "Hall Heads".
One of my awesome team members created my normal lesson plan format so I will have to ask her if it's OK to share! Hi Anna, if your teammate is willing to share will you post or e-mail the editable format for your plans???
Thank you for all the wonderful first day activities!For the "Wall Heads" do you just trace a circle on poster board and cut them out?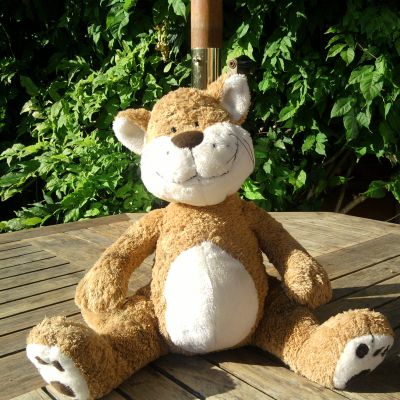 If you don't like big halls, large groups or commercial companies then THIS is the little group for you. Whilst we try to ensure all details are up-to-date we do not make any warranty or representation as to the accuracy or completeness of the information shown. I want my sweeties to get to know each other, enjoy their classroom (and teacher), have fun learning, while also understanding expectations for rules & procedures! Once the kids are unpacked, they'll go to their desk and write about something fun they did during summer! Once we have a nice jittery discussion, I let the students write about their first day jitters on this paper!
You can get it HERE! I also add van riders to this presentation since that is another mode of transportation at my school!
Can you please tell me where you got the polka dot border for the first day in first grade writing?
Small friendly classes are fun and educational too, providing great opportunities for you to bond with your little one and make some new friends. While they're having fun in activity, I enjoy a nice, STRONG cup of coffee and organize a mountain of school supplies!!!
AND most importantly, I make sure everyone knows how they are going home because it's one more round of the "Name Game" and dismissal time as soon as we get back in from recess!
I do lots of similar first day activities, and I really appreciate you providing the sample writing papers.
When everyone gets back from activity, we have our very first calendar time and play what I call the "Name Game". Once they are laminated, I hot glue two clothespins to the front and they are ready to go!! Then to get to know everyone better and to break the ice a bit, we play "Grab a Question"!
First Day Jitters is my favorite book ever, and I read it to my kindergarteners every year. I put little slips of paper with different questions on them for students to pull out of a bucket one at a time and answer!I even play so the children can get to know me better, too!!