We are outdoors people, and therefore took plenty of walks with Roscoe tucked into his sling in our early parenting days. When Roscoe was just eight months old, I couldn't take it anymore and bought a used bike trailer. Besides converting to a running stroller, the trailer has a weather-proof flap that makes it perfect for rainy day walks.  (In Oregon, that's almost every winter day).
Tbh mate ours was from halfords and cost us about ?60 and is great but my youngest has now outgrown it.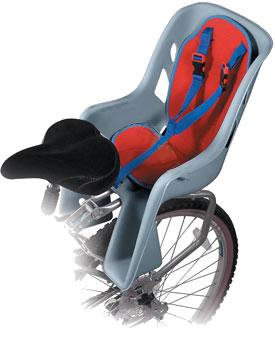 I got given a Hammax rear mounted one, it was OK did the job, but did splash out on a weeride in the end and wished I had just binned the rear mounted one. The weeride is far superior, nice having him right there between my arms, manouvering the bike up the side of the house with him in the seat is much nicer as the balance is just right. Mines on a 26" BMX, & you will struggle fitting it onto a 14" MTB, I bought a 2nd weeride 2nd hand and had to modify the bracket to fit wifes bike. In order to post comments, please make sure JavaScript and Cookies are enabled, and reload the page.
I misplaced my receipt otherwise, I would have just taken it back to the store for a refund, so I'm offering it here to you for $20 than I paid!