German melodic metallers EDGUY will release their new album, "Tinnitus Sanctus", in Europe on November 14 via Nuclear Blast Records. In a recent interview, EDGUY frontman Tobias Sammet stated about the group's new material, "We don't go back to the roots. The CD, which will be issued in North America in early 2009, was recorded at Gate Studios in Wolfsburg, Germany with producer Sascha Paeth. We never denied who we are and where we come from, so I don't see a reason to go back to wherever.
I go straight forward and follow my heart as I've always done, 'Tinnitus Sanctus' is exactly the music we wanna play, we are happy and I don't give a fuck if it's gonna be our biggest-selling album or not. It's so great, even if my career would go down the drain and this would be the last album, I'd be more than happy to be remembered as the guy who recorded 'Tinnitus Sanctus'.
I'd rather ruin my carreer with a creative killer album like that than trying to play safe with a boring stereotype power metal stinker constructed on a drawing table. We have a couple of song titles such as 'Dragonfly', 'Dead Or Rock', 'Wake Up Dreaming Black' or 'Sex Fire Religion'.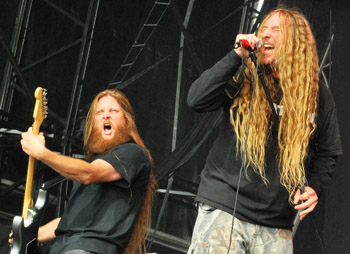 If a new comment is published from a "banned" user or contains a blacklisted word, this comment will automatically have limited visibility (the "banned" user's comments will only be visible to the user and the user's Facebook friends). And we'll shoot a video for a very heavy midtempo anthem by the name of 'Ministry Of Saints'.