For those looking for an excellent monograph of the genesis of the UK anarcho-punk scene, the American edition of Ian Glasper's excellent The Day the Country Died is forthcoming from Reynolds and Hearn in March. By now, you've probably heard the news: America's biggest boutique magazine distributor closed its doors on December 27th. In the interim, the IPA's inability to pay its titles have resulted in the closure of a number of outstanding national magazines, including the award-winning Clamor, and the end of the print edition of one of America's best up-and-coming music publications, Grooves. As a publisher, the most important lesson I learned from the IPA debacle is how much it underlined the continuing crisis of professionalization in indie culture. But, as time wore on and the issue was increasingly invoked, I began to wonder whether the subject's continuous reappearance in our business discussions was symptomatic of something far more worrysome. For the past thirty plus years, America has witnessed the growth of one of the most creative periodical industries in its history. Eventually a large plate of shwarma arrived, and when it did, all of the soldiers present allowed him to help himself first. Over dinner at a friend's apartment in Tel Aviv in 2005, I asked what had become of the Olympia. As much as this all might seem like its about finally doing what one really wants to do, that's not quite it. And congrats on the new release, though I must tell you that iTunes made me go to "The American Store" as apparently it's not available yet in Canada. Like the last Elders record, Dawn Refuses to Rise, Twilight War features a few interesting guests in the sample department.
One of the many responsibilities I ended up assuming at Tikkun was writing six 100 word book reviews which we always printed on the interior back page of each new issue.
I particularly enjoyed writing these reviews, because, as Tikkun's culture editor, there were always books I wanted to cover which we neither had the room nor the writers to tackle. The reason I mention all of this is because yesterday I wrote my first TR-style reviews for Zeek, the periodical that I recently joined as a contributing editor. This was always the modus operandi we worked with in terms of the bands and writers we covered when I was Punk Planet's associate editor.
Eating dinner last night, I recalled my conversation with Robert as I watched our latest local news import, Russia Today.
As someone who spent their teens in the US during the 1980s, to have imagined watching a Russian program on American television would have been unthinkable.
When asked to comment on this, an Israeli relative of mine told me, "All the right-wingers are saying its Arab Israelis who demanded this change.
Yours truly with my old friend Eric Zassenhaus, at the Bitch mag going away party on Wednesday night. Knowing Portland's publishing scene extremely well, Bitch is going to be an excellent addition to the community. The last time I devoted a serious amount of mental energy to Adrian Sherwood was a typically cold summer night in San Francisco in 2004. Though I'm not prepared to do a serious critical take quite yet, I'm not exactly feeling speechless this time out either. In a November review in the Guardian, critic Dave Simpson inconclusively asked whether Sherwood was still creating work as groundbreaking as his past achievements - particularly given how many producers have assimilated his style over the years. As a rule of thumb, once I've acquired everything I need to start writing, I focus on covering only the most representative instances of my subject matter and comment on them until there's hopefully nothing left to discuss. Despite this self-congratulatory pat on the back, there are two standout occasions in which I've failed to live up to my archivist's ethos. Several hours later, as I searched through boxes of cassettes in my basement looking for the interview, I found the tape. Late last Friday afternoon, I was sitting in the living room working on my book when I heard the sound of gunfire close by. The nice thing about this trip is that it's introduced me to a part of the city I overlooked as a child, when my father and I lived here in the early '80s.
Before going into yesterday's meetings, I went to the new MOMA for the first time with my former Tikkun co-editor, Jo Ellen. Because my family is so spread out - in Israel, France, New York and Maine - I've always lamented how difficult it's been to facilitate this kind of intimacy.
The negative aspect of being 'freed' to consume in this manner is that it completely isolates individual listening experiences so that one may not be able to identify or connect with the community out of which the work one consumes was made in, such as a record label, which in indie terms, was always the commercial front end for a particular scene or milieu of artists. Though recreating that experience can be done online through links, listening suggestions, blogs, music-based social networking services and listservs, getting socialized by the communities out of which music emerges requires a great deal more effort.
Interestingly enough, the need for a less mediated version of this experience - that which existed prior to the emergence of online retailing - has, in my understanding, been replaced by a higher attendance rate for concerts for any number of artists, big and small.
At a concert, labels, and what they represent communally, are pushed to the side in favor of the personality of the artist, and what it represents.
As well as being great fun, these classes are designed to support your child in developing essential musical and social skills, whilst giving the whole family lots of new ideas for songs and musical games to sing and play at home.
Tickets MUST be purchased in advance from the Ticket Office or online (available up to one hour before the start time). Welcoming and sociable groups singing a wide-ranging mix of repertoire in parts to suit any level using tutors from Sage Gateshead but in venues around the region.
Centrally located just off Front Street, close to the town centre bus station and nearby car parks. After an incredible six months, Frances prepares to release new single Borrowed Time, impacting on Capitol Records this January 22nd. Written with Howard Lawrence from Disclosure in his garden studio at home in London, Borrowed Time is a special collaboration from the 22-year-old soulstress that sees her trademark gorgeous silky vocals and emotive minimal piano chords twist and wrap around an explosive, glittery chorus that?s sure to win the hearts of fans and new listeners alike. With a much in-demand first headline tour (including three sold-out London dates), a support tour with James Bay in the States and a memorable BBC Radio 1 Live Lounge under her belt, this British crooner is quickly cementing her reputation as the next British voice to be heard across the globe. Have fun singing a different opera each term in a friendly, relaxed and creative atmosphere.
For anyone who would benefit from a boost in confidence, self-esteem and the chance to meet new people.
Fronted by Rachel Hamer, a powerful and emotive singer from Whitley Bay, the band sets the backdrop into which Rachel seamlessly blends to create their moving and intricate sound. This concert will be packed with other gems including village favourites, the Stocksfield Stompers.
Any young performers of traditional music, song or dance wishing to get involved and participate in Hexham Gathering should contact us for more information.
A community wind band, now in its 26th year, that plays a wide range of music and performs around ten concerts every year in the North East with occasional concert tours abroad.
The opening notes of Mozart?s Symphony No.40 adorn the Classical Hall of Fame, with its unforgettable and sinuous gestures. Ruth Ball, Kevin Lees and Paul Knox are a sparkling fiddle trio, rooted in Northumbrian and Scottish dance music and with a surprise or two up their sleeves. Time Is A Blind Guide is both the title of *Thomas Str?nen*?s latest album released on ECM Records last year, and the name of his Norwegian-British ensemble.
Described by The Guardian?s John Fordham as ?a fascinating jazz crossover? the music brings together influences from jazz, contemporary classical and folk, into a mesmerizing world of depth, beautiful melodies and enchanting rhythms which themselves owe much to the influence of Gamelan and West African music on Thomas in his formative years whilst studying at Trondheim Conservatory.
Songs, dancing and tunes throughout Hexham with outdoor performances from a huge variety of school and youth groups as well as individual performers.
John Rutter's Feel the Spirit - performed by the combined choirs of Alnwick District with Hanna-Liisa Kirchin, mezzo-soprano. British mezzo soprano Hanna-Liisa Kirchin is a recent alumna of the National Opera Studio (NOS) and currently studies with soprano Nelly Miricioiu. The 2016 season includes an international debut as Fidalma Il Matrimonio Segreto, in a co-production between Dutch National Opera, De Nederlandse Opera and Opera Zuid, and UK debuts as Wowkle La Fanciulla Del West with Grange Park Opera and Ruggiero Alcina with Longborough Festival Opera. Put on your dancing shoes and join us in a giant ceilidh with music from some of the latest young bands around.
Singers of all ages will take to the stage in an attempt to impress a panel of expert judges and move one step closer to being crowned Choir of the Year 2016! Touring non-stop and putting out 36 (!) albums in his prolific career to date, Eric Bibb has cemented his status as one of the leading contemporary bluesmen.
Yana Bibb is returning to the UK as the opening performance and promoting her latest release, ?Afternoon in Paris?. The French word for 'gypsy', Ravel's Tzigane for violin virtuoso is both authentic gypsy music and the westernised style hongrois familiar to classical music since Haydn's day. The French word for ?gypsy?, Ravel?s Tzigane for violin virtuoso is both authentic gypsy music and the westernised style hongrois familiar to classical music since Haydn?s day. Royal Northern Sinfonia have been invited by the British Council to open the Transform MultiOrchestra Conference in Brazil in early May 2016, followed by concerts in Rio and Sao Paulo. Generating excitement wherever they perform, this phenomenal Czech ensemble has already won three Gramophone awards for its recordings.
Free lunchtime gigs at Sage Gateshead, performed by students on our higher education degree courses. General Info: Free lunchtime gigs at Sage Gateshead, performed by students on our higher education degree courses.
Soultown Funk is made up from a range of first, second and third year BA Community Music students.
BABMUS is a 10 piece band made up of students from the BA and BMus courses at Sage Gateshead. Come along and learn the techniques of brass ensemble playing across a variety of repertoire in this monthly session. We?d love you to try our classes, but if it isn?t right for you, we will give you a full refund as long as you inform us of your decision within the first two weeks of term.
If you haven?t paid for your class by the third week of term, your place on the course will be reviewed. With the release of her twentieth album, Dig In Deep in February 2016, one of contemporary music?s great live performers tours with her long-time band. Since the release of 2012?s GRAMMY Award-winning album Slipstream Bonnie has performed over 200 shows in the U.S. The pre-sale for the tour will start on November 10 for Bonnie?s Fan Community (available through her website), and will be followed by the public on-sale November 13. British-Indian singer songwriter, Deepa Nair Rasiya has been making waves in recent years, on the World Music platform internationally, and is increasingly recognized as a pioneering and innovative composer with a deeply soul stirring vocal style. Perhaps the only kind of 80s retro that's remotely acceptable, this beautifully pieced together compilation CD released late last Fall (the 4th in a series issued by the UK's Overground label) is an absolute must-buy for anyone interested in the intersection between music and radical politics. Given how absolutely dire the events of the past five years have been, (and how impovershed most musical responses remain), the rise of anarcho-punk historiography seems utterly appropriate.
By no means a surprise, the closure of the Indy Press Newsstand Services (formerly known as Big Top) remains a big blow to independent periodicals in the US. For example, every time I'd go to the IPA's office to attend a sales meeting, I was continually reminded to be 'more professional' regarding design and editorial considerations.
Unfortunately, such imperfections are common to many independent businesses, and have more often than not led to their downfall. Despite the fact that this business has weathered numerous ups and downs, it was not until the 'zine explosion of the 1990s that independent periodical publishing in the US fully flowered, creating numerous special interest political and cultural titles expressing the enormous ingenuity and literary talent of an entire generation of artists, writers and designers.
The IPA's ultimate crime was that it never took this milieu seriously enough to understand what it was putting at risk through its administrative incompetence. Barely a soul was present, with the exception of an overweight middle aged man sitting at the center of a large table, surrounded by several IDF officers sporting berets neatly folded inside their epaulets.
Ever since we moved into our new house in San Francisco's Bernal Heights neighborhood two years ago, unfortunately, given my work schedule, I've had a devil of a time finding any real occasion to spend time here.
The sun shines through my window for the better part of the day, giving my room some of the best light of any spot in the house.
It's about having a decent quality of life, and the time to take care of the kinds of things that we ignore, delay, or put off when we work sixty hours a week. As one of those many editors who wished they had more time to write, penning these short pieces always gave me something of an outlet for this frustrated desire. As burnt out as I still am, it was nice to re-inhabit this style of writing, and push a few books which deserve attention. As a culture magazine, we channelled this ideological sensibility religiously, to a point that we treated our cultural coverage as though it were a political endeavor. After sending Robert an email to let him know I'd seen him on TV, surprised, he asked what I was doing watching German television. Hosted by local public television station Channel 32, RT provides an amusing Russian take on international news.
Let alone, a Russian news broadcaster supportively reporting on the progress an arch-enemy was making in consolidating their revolution. For example, in December, the Guardian reported that Israel's largest sattelite TV provider, Yes, had dropped BBC World from its roster in favor of the new al-Jazeera English network. Every morning, Jennifer and I sit in bed and watch a full hour's broadcast while we drink our coffee and read the newspaper.
Really sad to see them leave the Bay Area, but their new home - Portland, Oregon - is about as good as it gets outside of these here parts.
Prior to a gig at the Elbo Room in support of his first solo album, Never Trust a Hippy, together with a couple of close friends, I managed to get myself admitted to the venue's dressing room. Having met dozens of my favorite artists over the years, I'd thought that I'd gotten over feeling star-struck. Not long afterwards, as I sat behind the stage watching Sherwood mix his set, I started to feel queasy. So far only released in the UK by Real World, import copies have been slowly trickling into the US since the record's release last November.
Very much in the vein of his last solo record, Becoming a Cliche is a dense, drum and bass and ragga-influenced album every bit as rewarding as Sherwood's last record. I've been finishing the bibliographical work that I've needed to complete for my book, and have spent a lot of time gathering together any remaining news articles I can find in order to bring myself totally up-to-date.
The first was during high school, when my then-classmate John Whitson gave me his only copy of a live soundboard tape of a Husker Du show in Walla Walla, Washington. In the fall of 2005, director Julien Temple contacted me, explaining that he was making a documentary about the life and times of his old friend, Joe Strummer. Unfortunately, along with a number of recordings of my old radio shows at my alma mater, Reed College, the cassette had been damaged by water, and was in an advanced state of deterioration.
Slamming my laptop shut, I instinctively ducked down so that I was no longer level with the window. Two blocks away, she was stopped by a police car, which shined a light on her face, wondering if she might be the person that they were looking for. Not surprisingly, there were a fair number of articles about a recent crime wave in our hood. After a ten hour-long session that began with a tasty Indian lunch on 96th street and Amsterdam avenue, I'm free to enjoy my last two days here.
After fifteen years in the suburbs, my brother sold his home, and bought a place on the border between Chinatown and Little Italy last summer.
Hard at work at her company's Manhattan office, she slaved away until eight last night, and then hung out here with my brother until I came in at eleven. But, given moments like this, its clear that we're all learning how to overcome the geographies that separate us.
Deliberate communities have to be created around shared taste preferences in order to help facilitate the social aspect of music consumption that was lost in the movement to online distribution. So, in a club or a concert hall, one finds collective attempts to get back to the social experience that consumers may have once had listening to music with friends, or hanging out at a record store. The activities support your baby?s development through music and movement, and can easily be used at home.
We were able to create something that stretched me and introduced me to new ways I can use my voice and my sound. Experienced tutors and talented musicians will support participants in a relaxed, fun and friendly environment.
The sessions focus on performance skills, having fun, learning by ear and working together.
These groups are designed to help you to conquer your fears as well as develop basic skills and technique so that you can quickly take your musicmaking to the next level. If you?d like to try a new genre or something a little more challenging, this is the place for you to develop and improve your skills.
Mendelssohn?s concerto, with its rhapsodic violin lines and clear fastidious craftsmanship, has been a calling card for virtuosos since its premiere. Mohsen, with Hayley Keenan on fiddle and Craig Irving on guitar utilise their strong individual backgrounds in Irish and Scottish music to create a hugely energetic sound. On stage rapport leads to lots of humour amid the natural, fluid and inventive fiddle arrangements. Alongside Str?nen the group features leading UK musicians, pianist Kit Downes and cellist Lucy Railton, alongside Norwegian violinist H?kon Aase and bassist Ole Morten V?gan. These classes work as direct progression from our Absolute Beginner classes and are for people who can already play a little. It uses tunes in traditional styles such as jigs, slow airs and hornpipes to create an intense, rich musical tapestry. There is something for all musical tastes from classical to contemporary, and audience members will also be invited to join in with the choirs in a big sing at the end of each session. Franck?s calling-card for French chamber music also features in this programme performed by orchestra leader, Bradley Creswick.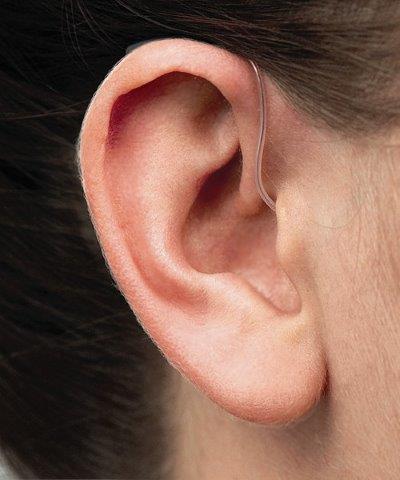 This is an exciting opportunity for the orchestra to showcase the great talent that we have here in the North East on a major international platform. Performing a variety of material, focusing specifically around the genres of Motown, Soul and Funk, they have produced their own original material as well as adapting pre-existing pieces to suit this ensemble. You can hear direct from Paul about his experiences on and off the pitch and celebrate the 20th Anniversary of his iconic goal against Scotland in Euro 96. Artistic Director Jonathan Bloxham is joined by world renowned Canadian pianist Walter Delahunt and New Zealand born violinist Benjamin Baker (who will make his RNS debut in July) in a performance of the monumental ?Archduke? Piano Trio by Beethoven.
Written by former Crass drummer Penny Rimbaud, the liner notes are worth the price of admission alone. A significant number of its former clients remain owed substantial sums of money - including my former magazine, Tikkun.
What troubles me most is not the fact that the IPA was not an exception to the rule, but the cultural consequences of its failings.
Not only did this milieu produce something culturally valid; it also created a market, which despite its small size, was sustainable, significant, and most importantly, politically influential.
As I imagined, there would be email and calls to answer, and loose ends to help the accountant and staff sew up.
Every weekday morning, when I'd get up to make coffee before work, I'd stare into my beautiful office, wondering whether I'd ever get a chance to enjoy the space and take advantage of what it ideally could afford me. Sitting in my father's old office chair, typing away while my favorite BBC shows stream through my Mac and my two dogs chill on the floor beside me, I can't quite recall a time that I felt so at home. However, what makes this record distinct from our last is that it is primarily instrumental. By no means an analogue loyalist, (I've been composing music on computers for eleven years), I still prefer the sound of analogue over digital. Having written numerous book reviews over the years - for the San Francisco Bay Guardian's Lit supplement and Punk Planet - this also allowed me to keep my review writing chops somewhat fresh. By pointing our readers to productions that we felt were important, like many punks, we genuinely believed that we were creating some kind of cultural front out of which a better politics would emerge. Viewing two segments - one on the debate about the establishment of US anti-missile bases in the Czech Republic, the other, the Venezuelan government's granting of sweeping new powers to President Hugo Chavez - I was immediately struck by how nostalgic RT was for the Cold War.
By no means a politically progressive show, (witness RT's endless profiles of successful Russian entrepeneurs) it was still a hoot taking this aspect of Russia's political temperature as I switched back and forth between RT, Larry King Live, and yet another annoying Benny Hill rerun on the BBC.
Even though its only an hour long (and only in the morning,) between this, Deutsche Welle, and even Russia Today, its still a hell of a lot better than relying solely on CNN. There stood the surprisingly tall, fifty year old producer, sweat pouring down his bald head as he shook hands with his guests, discussing the production work he'd done on the then-forthcoming Asian Dub Foundation record, Tank. Picking up a copy yesterday after having breakfast with the same two friends I'd gone to the Sherwood gig with, I took the disc home, and spent most of yesterday afternoon giving it a good listen. Boasting the vocal talents of longtime collaborators Lee Scratch Perry, Mark Stewart and the late Bim Sherman, it almost sounds like an updated Pay It All Back-era On-U Sound anthology. However, I'd qualify that judgement by saying that Sherwood is doing so by refining his work rather than introducing new musical idioms. I feel pretty good about what I've pulled together so far, though, as with other book projects I've worked on (this is my fifth), I've had to set severe limits to my source material so I don't find myself overwhelmed. Even though Temple's crew kindly offered to try to restore it, the recording engineer that I am knew that the tape was beyond repair. Once the police got a good look at her - a petite, pink-haired woman in her mid-thirties - the cops apologized and sped away.
A couple of weeks ago, our neighborhood association apparently met with the chief of the local police precinct to discuss the recent violence.
He supposedly asks his victims for the time before threatening them with a semi-automatic weapon. A beautiful, two bedroom apartment in a brand new, four story building, David's pad looks out at three Italian restaurants, and is a stone's throw away from the best Malaysian restaurant and tacqueria in the city.
Nevertheless, it was immensely cool to see how comfortable both she and David were with each other when I walked through the door. Whereas in the past, I would go up to four years at a time without seeing my parents, over the course of the past sixteen months, Jennifer and I have been to Israel twice to see them, and they've returned the gesture with two visits to the US.
In many respects, while concerts remain promotional events for artists that help sell their recorded music, the 'label' experience that was once such an important aspects of buying music in a retail environment (remember when there used to be Sub Pop and SST sections in indie shops?), is not recreated at a live event.
However, even more importantly, since retail sales have dramatically slowed for everyone, concerts are the new brick and mortar stores. Her powerful chemistry with this band creates a magic that has been described as ?exquisite? (Chicago Tribune) and ?perfect? (Boston Globe). While Tikkun will be fine (we left the IPA a year ago), it remains unclear whether many of its former clients are going to survive. I already had a strong background in distribution, and had been hired in part to help shore up the business end of things. Through its mismanagement, the IPA put an entire wing of the American periodical business in crisis. Others were smoking cigarettes and talking, while the gentleman at the center of the proceedings sat there in silence. I'd wager that at least three days were devoted to helping the office out, which is actually less time than I anticipated would be the case. Lined with books and vinyl LPs, and a large desk bearing my home studio set-up, sitting in my decrepit Berkeley office, I'd frequently find myself daydreaming about importing old records bought at foreign flea markets into my rapidly aging computer. The politics, as it were, are carried forth by the tone the songs set rather than by traditional protest music polemics. The former label manager in me is also tickled by the fact that vinyl LPs and 7"s have been going through a sales resurgence over the last several years.
Speaking to Czech opponents of the American initiative and Venezuelan supporters of Chavez, Russia Today's reporters made no bones about their biases. Despite all of the criticisms levelled at the BBC's Israeli coverage in recent years, an Arab broadcaster beat out a longstanding British news outlet for sattelite television subscribers. Nevertheless, we hear from our cable provider that they'll be adding a dedicated BBC World news channel very soon. Having produced some of the most influential records of the past generation - by Dub Syndicate, Creation Rebel, the New Age Steppers, and countless others - for his own legendary On-U Sound label (whose creative A&R work served as the inspiration for the label I managed, Asphodel) - I felt like I was in the presence of the Creator. DJ'ing decidedly psychedelic, fast-paced material (according to my friend Ron, consisting of unreleased African Head Charge material, if I remember correctly), after twenty minutes, I decided that I had to leave. I can't tell you how many times over the years that I've found myself grateful for my packrat habits. As much as I like the written transcription of the interview, nothing comes close to how charming and witty he sounded on the phone. On the agenda is lunch at a small hummus place around the corner, a stop at my favorite local record store, Other Music, and then a short walk up to 12th and Broadway to meet my family for dinner. On nearly every nearby block, there's a deli replete with cans of Lavazza espresso and freshly baked breads on display in the window. Thus, it was incredibly gratifying to see the periodical on display at an institution like the MOMA. Their second time meeting each other (their first and last meeting to date was at our wedding party last year), the two of them seem to have found much in common with each other very quickly. Artists act as their own label, selling their work directly to fans, in keeping with the online ethos that every content creator is their own vendor. But it is one which ought to serve as a burning reminder of why the left still has to learn how to do business properly. Having spent six weeks at the office after resigning on November 22nd, I dedicated myself to wrapping up as much as humanly possible.
Though this definitely will not last forever - essentially five months from today - it feels like I won the lottery. Could it have been what I'd had to drink that night, I wondered as I stumbled down the club's crowded stairs, hoping to be relieved by the cool night air. Slowly raising myself, I took a good look down our street where it sounded like the shots were fired. I'm speaking about the countless number of publications which grew up in the turn of the century indie publishing scene.
But for now, until the magazine hires a new managing editor, its my assumption that my major post-Tikkun work is complete.