The 10RBT come with a fairly simple package that includes a carry case, a cable with 3.5mm connectors on either end to use the headphones in wired mode and a microUSB cable to charge the built-in battery.
One of the cool features of the 10RBT is that it supports NFC, which means you can take any smartphone with NFC built-in and activated and touch it to the left speaker and the phone will automatically detect the headphones, enable Bluetooth and pair with the headphones without you having to do anything. The rest of the sound, including the mid-range and the high end, the details and the soundstage were actually quite good. One of the good things about the design of the headphones is that it blocked quite a bit of ambient sound, even though they are not active noise-cancelling headphones. As a headset, the 10RBT work well, with controls to handle your calls and fairly good microphone quality that is sufficient for voice calls.
We didn't get time to fully test the battery life of the 10RBT but Sony claims approximately 17 hours of continuous playback. Wireless freedom, precision noise cancelling, superior comfort and unmistakable sound; everything great headphones should be. Although they lack the noise cancelling feature from some of Sony's more expensive models, they do include some niceties such as NFC connectivity and aptX support, not to mention a friendlier price.
They are prominently black, with some nice silver and red accents thrown in for good measure. On the left speaker is the power button, which when press and held switches the headphones on and off and also puts them into pairing mode.
The large, plush circumaural earpads encompass your ears completely and don't make your ears feel too stuffy. Upon pairing with the MacBook I found out that even though the headphones technically support aptX, the machine was still sending audio in SBC codec, which is technically inferior. Compared to some of Sony's cheaper headphones, which are all about bass (Sony has an entire series of headphones dedicated to bass-heavy sound), the 10RBT are decidedly light on bass. They also come with NFC support, which is rather convenient if you happen to have a compatible device. Connect using Bluetooth® with NFC and bring out the best in your music with up to 98% ambient noise reduction. The overall build quality is also quite good and the headphones feel solid and built to last. There is also a status LED light next to it that indicates whether they are on or in pairing mode or the battery charge status. Upon digging around a bit I found out that the headphones ship with the aptX mode disabled and that it has to be enabled separately, which doesn't make sense on pair of headphones where aptX is advertised as one of the key features. The sound also became fatiguing very quickly and I often felt like removing them and listening to something with a flatter sound for a while. I tried the headphones over both, Bluetooth as well as the provided cable and didn't notice any difference.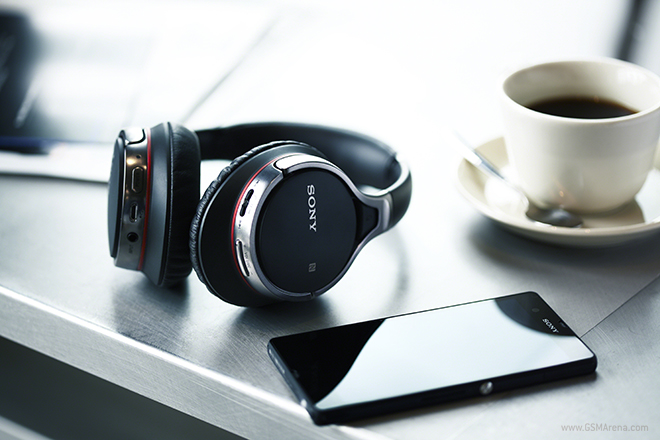 Experience strong bass response with the Sony MDR-ZX750BN thanks to large 40mm drivers and Beat Response Control so you don't miss a beat. A microUSB port lets you connect the headphones to a PC or USB charger to charge the internal battery and the 3.5mm headphone jack lets you connect a cable and use them as a pair of wired headphones. This is a testament to how much Bluetooth audio has improved, especially when using the aptX codec and for most people is indistinguishable from using a cable.
The overwhelming mid-bass gives the headphones an awkward and fatiguing sound signature, which is not something I felt like listening to for long durations. This also meant there is no improvement in audio when using a cable, although doing that defeats the purpose of getting a pair of wireless headphones.
Overall, a decent pair of wireless headphones but the sound quality could have been better.