Young, Gifted… and Stuck (Part 2): or helping children with ongoing spelling problems, assisted by Crosby, Stills, Nash and Young, Joni Mitchell and Blondie! I don't mind admitting that when I was 14 I was big fan of Ozzie Osbourne, Tony Iommi, Bill Ward and Geezer Butler, aka Black Sabbath. I have a bit of a fantasy that one day I will appear on BBC Radio 4's Desert Island Discs, where Kirsty Young asks me about the eight records I would take with me to my desert island, along with my favourite book and one luxury item.
There's a scene at the beginning of the Tracy Chevalier novel, Girl With a Pearl Earring, where the young girl Griet is visited in her home by the great painter Vermeer. The screenplay was adapted by screenwriter Olivia Hetreed, based on the novel of the same name by Tracy Chevalier.
Their image, music and lyrics seemed to have been designed to appeal to the spotty adolescent male.
During the programme Kirsty gently quizzes me about my life, in her beautiful Scottish accent, and I explain each record's significance for me and respond to her charm by revealing insights into my life and times. I was in a well-known shop in Belfast, and was being encouraged by the assistant supervising the changing room to 'experiment with trying a few different styles, as "many pairs of trousers have quite a bit of what we call 'give' " (i.e. Research suggests that many children in England who are born at the end of summer are going to find school difficult, because they will have just turned four. AND THERE ARE ALSO 65% AND 80% DISCOUNTS; CHECK THE SALES PAGE FOR DETAILS. THANK YOU FOR YOUR CONTINUED SUPPORT!
Scarlett Johansson stars as Griet, a young 17th-century servant in the household of the Dutch painter Johannes Vermeer at the time he painted Girl with a Pearl Earring in the city of Delft in Holland. I turned 13 in 1970 and stood on the platform at Guildford railway station watching trainload after trainload of hippies heading to the Isle of Wight festival. Very little seems to have changed since they first emerged from the UK's industrial heartland in the early 1970s.
Children should leave an outstanding assembly feeling thrilled and with a sense of the greatness of the world and the power of the spiritual life. If you haven't seen it, try imagining Scarlett looking very plain and Colin being very serious with a long flowing wig). It's not clear about how starting school at four years of age affects girls, but I'd love to know.
There they would see countless legends such as Jimi Hendrix, the Doors, The Who and Joni Mitchell.
Recent concert footage shows that they still appeal to 14 year old boys, as well as the 'inner 14 year old' of men in their fifties. As a teacher I would strive to achieve this state in the massed ranks of children, but they often left my assemblies on a Monday morning wondering what it had all been about. I seem to remember that all the children in my first class found school a very strange place, even though they were all older than me.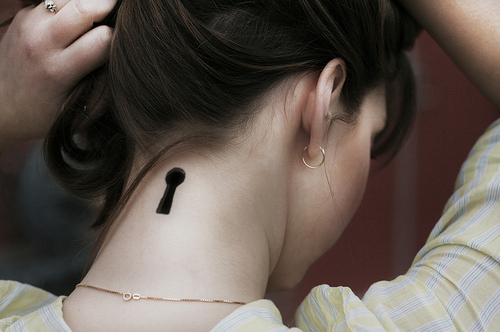 I moved on from Sabbath when Ozzie ate a live bat on stage, (legend has it that someone threw an unconscious bat on stage. What can be stranger than being told after lunch to sit at your desk, rest your head on your arms and go to sleep for half an hour? All you needed to do was grow sideburns, wear a tie die t-shirt and sit on the grass, singing Woodstock by Joni Mitchell, listen to Crosby, Stills, Nash and Young on your portable cassette recorder , while talking about changing the world, though not actually doing anything about it. Another afternoon I sneaked open an eyelid to witness her having a fag and blowing the smoke out of the classroom window. Though I'm clear that Sabbath and their ilk were a passing phase for me, I'm still very confused about gender. After that being a hippie made even more sense: you needed to wear very bright clothes, have a chick, and say 'far out man' a lot. I'm not talking about my lingering fondness for the music of Bowie in his Ziggy Stardust and Aladdin Sane phases, but about what to think about boys and girls learning. But there was a change in the air: Joni wore a smart white suit and sang jazzy, discordant songs with Tom Scott and the LA Express.