I don't have any photography equipments yet, so I'm using photoshop to optimise the pictures for clarity. A new model in progress (the previous picture has models painted a year back.) Back picture included to do this guy justice. You are currently viewing our boards as a guest which gives you limited access to view most discussions and access our other features. Now that I've finally got one, I decided to open a painting log to whip myself to paint all those marines.
This predator and Brother Treaver are added when I play games above 1500 points, which is rare.
As usual, click on the pics, and select All Sizes (a button above the pic) to see larger res. I respect anyone who decides to paint a predominantly black army cos I find it such a difficult colour to use. By joining our free community you will have access to post topics, communicate privately with other members (PM), respond to polls, upload content and access many other special features.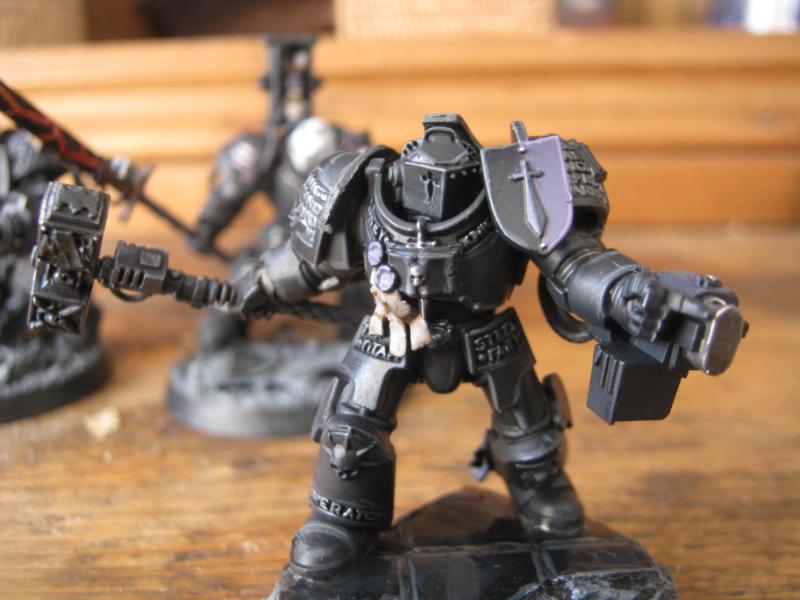 If you have any problems with the registration process or your account login, please contact contact us.