29.11.2014
The workflow in SharePoint 2010 was somewhat clunky and cumbersome leading some organizations to adopt robust third party tools in order to automate their complex business processes.
The Visual Designer view allows workflow authors to create workflows within a drag and drop, no-code environment.
In addition to those listed above, SharePoint 2013 includes other improvements including Workflow Manager. SharePoint 2013 also brings new functionality related to managing, configuring, and monitoring workflows. As an engineer who frequently creates and maintains SharePoint workflows, I am excited to use these new features. Workflow authors generally used SharePoint Designer (SPD) to create the logic that defined their workflows. Sure, it was helpful to see the Visio visualization at the top of the workflow status page. Users can select from several actions, components, and conditions in the left pane then drop them into the design surface on the right.
This new server hosts workflows in a highly scalable, high density environment that allows for multiple tenants.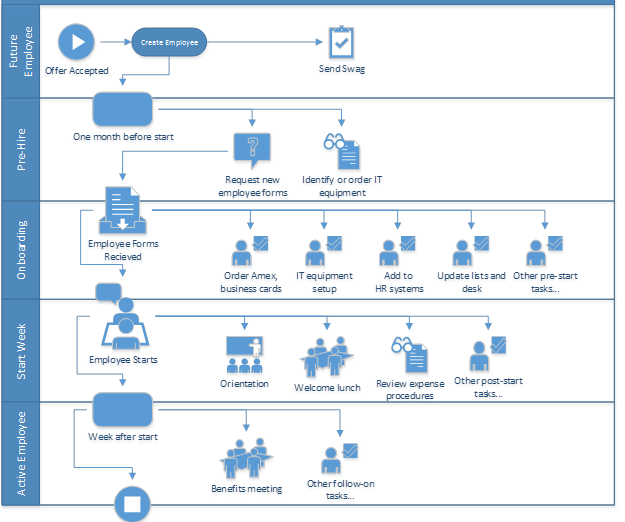 Workflow Manager Best Practice Analyzer 1.0 can gather information related to the host machine and compare settings to those. Specifically, users can query and configure workflow settings using new PowerShell cmdlets.
When it comes to workflow Microsoft appears to have listened to its customers and user community, providing enhancements that are frequently identified as shortcomings. The workflow experience in SharePoint 2013 is much improved and features several enhancements that may very well reduce the use of these third party workflow tools. And while SPD was a desirable tool because of its low cost (free!) and intuitive interface, the tool did not allow recurring, iterative, or looping logic that is commonly required by standard business processes. Of course, Visio 2013 (Professional) must be installed on the same machine as SPD 2013 in order to take advantage of this experience.
Microsoft introduces new capabilities with Workflow Manager, but some are still in the works such as using a REST API to monitor and manage running workflows. Workflow has incrementally improved with each version of SharePoint, however this version boasts some especially useful features from which many users and organizations will benefit. Implementing this type of logic is a space where the third party workflow tools shined, however this will change with SharePoint 2013.
My experience using Visio, SharePoint Designer, and Visual Studio together was awkward – at least when it came to more complex workflows. Additional capabilities include artifact management, instance management, fully declarative authoring, and REST & Service Bus messaging. Features such as stages, loops, and web service calls have the potential to reduce dependence on third party workflow tools. This new version of the Microsoft's industry leading business collaboration platform brings new forms of logic to workflows including stages, loops, and app steps. Exporting a workflow from SPD and into Visual Studio resulted in the generation of extraneous logic and one monster of a designer view.
In contrast, the Visio integration with SharePoint 2013 is much more intuitive and functions well inside of the SPD's Visual Designer view.