Gentile lettore, puoi manifestare liberamente la tua opinione, ricordando che saranno cestinati commenti troppo lunghi, fuori tema, provocatori, privi del dovuto rispetto per le opinioni altrui, con contenuti maleducati o offensivi e non in linea con il tenore della discussione, insieme a tutti i messaggi provenienti da indirizzi irregolari.
Livery and team apparell for the Milwaukee BMW World Superbike Team, from concept to complete design. To celebrate Mikado's latest campaign giant Mikado boxes were sent out to media journalists and Bloggers. Luxury bespoke boxes were created to co-inside with the launch of two new Limited Edition ristrettos, inspired by the emblematic cities of Milano and Palermo.
To celebrate Oreo introducing two new flavours to its UK range, Golden Oreo and limited edition Peanut Butter flavour, giant cookie boxes were sent out to media journalists. Working alongside Marissa Hermer and utilising the talents of UK illustrator Pez & Pencil to create a hand crafted brand identity that mixes custom made dogs and custom built bikes.
To celebrate Gillette's partnership with McLaren Mercedes, 40 high end, premium presentation boxes were produced to display the limited edition Gillette Fusion Razor. A light sensor was added inside the box to trigger the sound of Formula 1 cars whenever the box was opened.
To celebrate the launch of the 'Messi Range', adidas wished to produce a limited run of 100 high end, ultra-premium presentation boxes to display a specially designed pair of signature boots, exclusively worn by Lionel Messi. Tea caddie packaging for The Gilded Teapot, an independent tea and coffee specialist located in Dorset's county town of Dorchester.
To promote the adidas 'take the stage' campaign to iconic people and celebrities of Great Britain, HK Strategies needed a premium package to send out the official Team GB wristbands — giving everyone an opportunity to own something that is actually going to be worn by the sporting heroes of London 2012.
The brief was to produce a very high-end ticket style invitation ahead of the launch of the new Braun °CoolTec Shaver. A 'giant' Dairylea breakfast box sent out to media journalists to celebrate that Dairylea are the first spreadable cheese to launch an all-natural recipe. Swan and Yamaha Motors branding and livery collateral for their British Super Bike Racing Team. Invitation design using matt silver foil on GF Smith black Plike stock for the launch of the LG Optimus handset. The stunning Harveys Bodega, home of the world's best selling sherry, Harveys Bristol Cream, is every fashion photographer's dream setting. The brief was to brand a white Mercedes E Class Estate for a forthcoming campaign for Exxon Mobil. The Latest Motorcycle Racing News: Bike Sport News is the place for everything you need to know in the motorcycle racing world, from British Superbikes, World Superbikes and MotoGP. L'invio reiterato di commenti con lo scopo di disturbare l'attivita di moderazione e la discussione vengono considerati "stalking" e trasferiti in "spam" con conseguente inibizione automatica di futura pubblicazione di nuovi commenti. The box and tray were lined with ColorPlan Mist with a tactile Buckram Emboss throughout, finished with a magnetic closure lid and a copper foil Nespresso logo. TopDog sells gourmet hot dogs topped with inventive and health-oriented ingredients, free range, grass-fed and made from meat without the mystery. Designs for the race bikes, rider leathers, race trailer and pit garage, among many other items.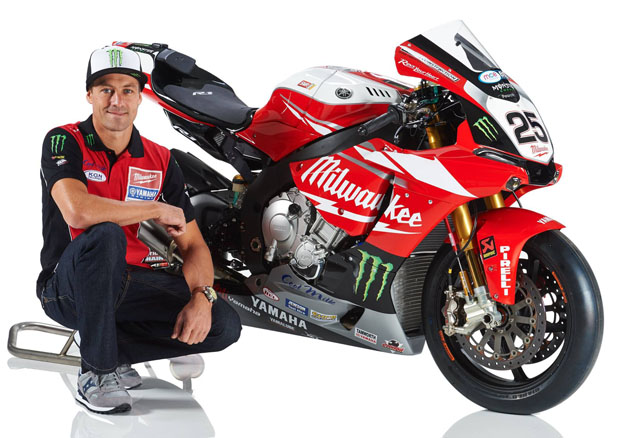 Designs for the race bikes, rider leathers, race trailer, pit garage and hospitality unit, among many other items. The final print specification was very special; a foil stamp, soft touch lamination and Triplexed with 350gsm colourplan stock to make a bulky and sturdy 1050gsm invitation.
Sent out in unique eco-friendly WoolCool envelopes, designed to keep chilled produce cool - insulated and temperature sensitive. This included designs for the race bikes, rider leathers, team apparel, race trailers, pit garage, hospitality unit and website among many other items. The brief was to create a premium and classic looking invitation that emulated the look and feel of the handset.
The campaign involved automotive enthusiast James Martin touring the UK searching to find Britain's best and worst roads in the specially kitted-out Mobil 1 car (using state-of-the-art tracking technology) and reporting back with the results. A bespoke art deco pattern was created for the outer mailer, with a cinema style ticket held inside and a pin badge for the celebrities to wear when attending the event.
The 2011 British SuperBike Season was the perfect year as they had a terrific season, winning the championship. Once the tour was over, a report was needed to document the findings of all the research which included data graphs showing James' stress and heart levels, as well as his day-to-day assessment of the roads.