Well, I asked Etsy seller Kim's Sister if she would be interested in offering one up for a Pretty City Things reader, and she said yes. I should note that my growth chart was a custom order and is missing the bottom six inches. To enter, visit Kim's Sister on Etsy and make her shop a favorite (leave a comment here saying you did).
Looking towards the door, you can see the alphabet print I talked about here, the growth chart I found on Etsy here and the monogram button art I made here. The alphabet print is hung at toddler eye-level, and the subtle stripes on the wall in high-gloss white give it balance and stop is looking too low. The gallery wall combined DIY transportation art (more details way back in one of my first ever posts here) and some family photos. I picked up the print below in Kingsand, Cornwall, where I spent a lot of summer holidays growing up. Colorful lanterns brighten up the concrete ceiling, and they're battery powered, so they could work as soft night lights. Vintage Thomas the Tank Engine books that used to belong to my brothers are propped up by puppy bookends that S picked out himself (kudos to him on his colour coordinating ability).
We used some of the pictures taken in the hospital when she was a day old, and the rest are from her newborn photo shoot (which we didn't actually get around to until she was almost a month old).
I didn't share details on the duvet cover, but it was a really simple project - I took a plain white set that we already had, and added grosgrain ribbon using iron-on hemming tape.
The photos badly need updating - they're really not great photos but they were the only ones we had of S with each set of grandparents since we live far from both. The frame opens up so you can switch out the picture and it stores something like 50 sheets of paper.
I hate that the chair is so obviously recognizable as an Ikea staple, but it's comfy and I like the lines on it. It works well as a garage for his trucks, and also houses a few clothes (in the drawers), a metal bin for books and plastic storage for smaller toys.
I labelled them using chalkboard contact paper, and drew pictures so he would be able to clean up easily.
They're high, but he can see them from the bed, and he knows exactly what each vehicle is called and loves to recite their names and count them.
I wanted to find a template on Etsy, but by the time we got the photos back it was a bit late and I didn't want to add another two or three weeks before we could send them out, so I ended up just using Tiny Prints. Baby E was born in February (as you know), we had family visiting till mid-March, we spent most of April in the UK, we moved house in May, and we just got back from a week in California. It was a cute place with good bones though, and I could have done so much with it if it was mine!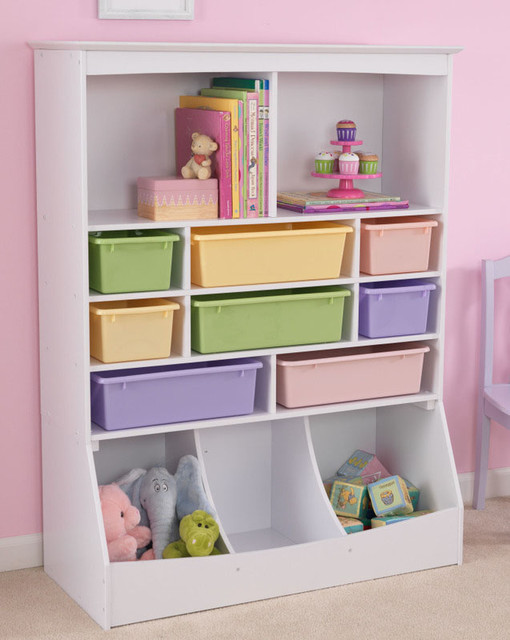 That kept it in place, then I sewed the edges on my machine because I preferred the look and I'm hoping it will hold up better to frequent washing. We bought ours from The Color Wheel Studio, where S takes art classes, but you can also find them here. I was going to get a slipcover for it, but when the rest of the room was done, I decided I liked the solid charcoal grey as it was. It housed guests on and off for almost two months, and then we found out we were moving so it didn't seem worth the upheaval to move him just for a few weeks. Still, I am more than happy not to have to get on another plane for the foreseeable future! Still, he did have fun playing in it, and we're going to recreate it now we're starting to get settled in our new digs.