Drill and countersink a hole for a #6 screw in one arm centered on the side half way between the back of the spacer and the upright. Using a couple of paper clips attach a piece of brown grocery bag paper onto the sheet metal. It will immediately burn a hole through the paper but it should not start a fire, at least ours hasn't.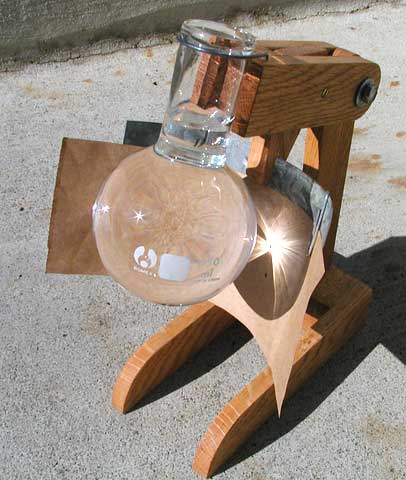 It will probably take you a few times to get is set so that you get a long track on the paper.
This should be fairly tight but not overly tight or your flask will not hang straight down. Remember, if you ever have any problems with our projects just drop us a line and we'll try to help.
Since we build every one of these projects we have a pretty good idea of how to get through them.