If you are making a purchase from TireRack, please help support GolfMK6 by clicking through to them with this link or clicking on the Tire Rack banner ad. Not quite sure how much lower the GTI sits, but if you are stock height, this hitch will still be fine!! I'm stock height, I'm just worried about bottoming out on a gravel road or something like that. My Thule hitch mounted rack comes off in a couple of seconds so I removed and re-insert it every time I need it.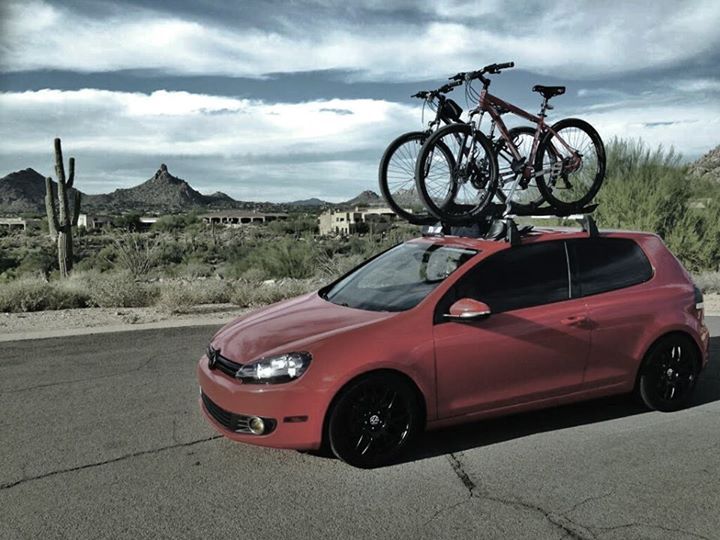 I have a 4-door GTI, and a Yakima rack, which fits great; however, the whole padded feet, and clips going into the door jamb is net very elegant. I hate putting a rack on a car when the rack has to sit on the roof - those pads always leave marks. The permanent roof racks you're looking at like on that Jetta only are a wagon only feature.
I know this will involve dropping the headliner, and drilling through the roof, and I am fine with that.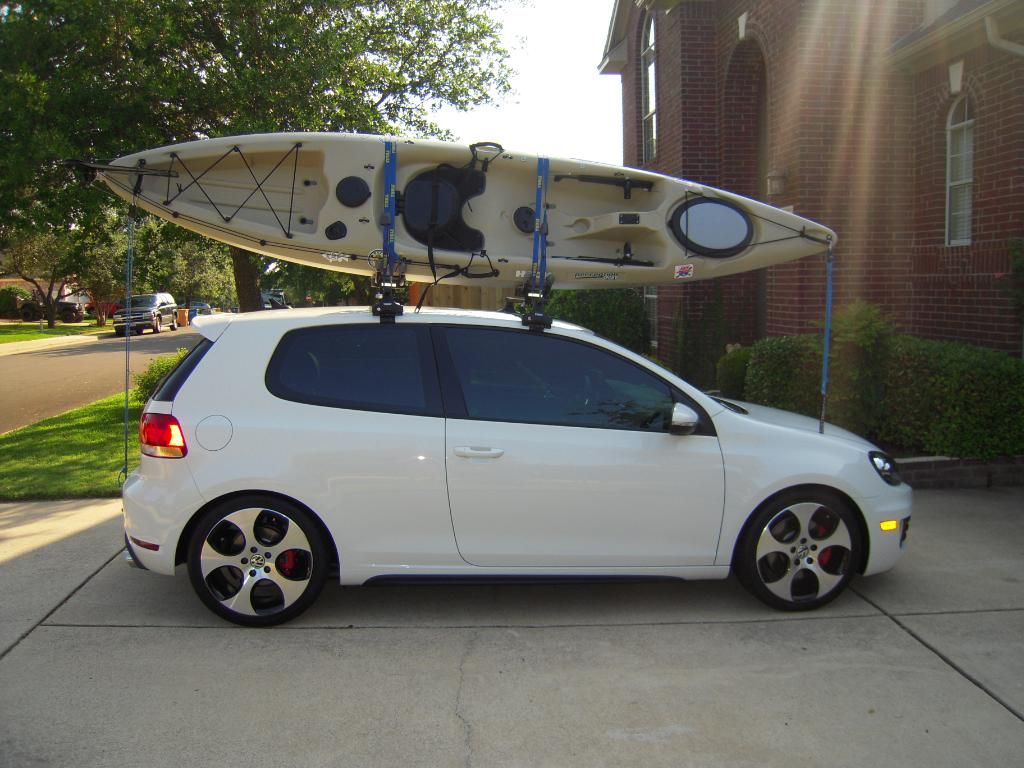 I just want to know how a permanent hitch will work on the GTI (I currently have a Subaru Forester so it's higher off the ground). I have eseen these on VW's in Europe, and they come standardon the Golf Estate there, but I cannot find the accessory listed anywhere in the U.S.