We sold the old wall unit and embarked on the master planning of the new plumbing conduit shelving unit.
Unfortunately the sun set before I finished playing around with it, so of course it's already styled differently. This shelving project is what led me to install those controversial doors on the fireplace bookcases. What a beautiful professional job!Your blog is a constant inspiration, the Eames chairs and now this… who needs a fortune when you've got creativity, taste, wit and patience?
I had the same reaction when I saw the ace shelves, but now someone else has done it first, and made it that much easier on me!!! You just unscrew the pipe from the 3-way tee and then thread the pipe through and screw it back in to secure. After everything is pieced to together and attached to the wall it really doesn't need to be secured at the bottom. It took me a few weeks (my husband thinks I'm obsessed- I am) but I decided to read your blog from the beginning to really feel and appreciate the progress. I thought I was smart when years ago I walked to my local HomeHardware to get some copper pipes to make curtain rods. PS: can you get rid of the classical-profile moulding strip along the top of the fireplace mantel? I am loving me this, and all the ensuing comments, and anonymousarchitect coming to the table. The pipes are galvanized and the pre-cut lengths are threaded, but the custom lengths had to be threaded in the store. I picked up off craigslist years ago…there are no tags, and the guy said it was used for photo shoots in Palm Springs. 2) what happens in when the wood shelving meets the 90degree elbows on the back bottom of the shelves?
3) you say it is sturdy… could it handle some more weight and books without shifting around? I think so – the supports are screwed into the two pipes and are super sturdy, but it depends on what the length between supports is and how thick the wood is.
Two feet between pipes (and shelf supports) means there should be no problem with deflection. You could also just buy black plumbers pipe, rather than galvanized, and get a similar yet slightly more rough appearance. I have the same question as Chanpory: Did you screw directly into the wall studs or use those plastic drywall anchors? Hey question, So i just went to put my shelf together this week and the stain turned out HORRIBLE on the pine. Only thing that I am unhappy with (totally my mistake, not the design) was using 2 coats of the stain mix, which evened out the color but made the wood very very dark and obscured the grain. Considering some pipe shelving for my office so I'm planning it out using your excellent blog post. A piece of advice: take a steel brush to the threads on your pipes and thoroughly clean the female connections on the fittings as well. Here we see the modular construction at work - sections of both 7633 and 7641 can be interspersed with floors from 8403, in some sort of mix-and-match building experiment which to my eyes doesn't look too successful. Out of the box fall four numbered bags, a green baseplate (16x32), three large dark bley plates (6x16), a small sticker sheet and a single instruction manual. Dad has a cuppa at the kitchen table, whilst Mum obeys the old stereotype by washing up a frying pan.
Great review - this is a very nice set, I would have loved this when I was 10 but I'm not sure yet if I will add it to my collection. Survived 'till the end but still mourns his wife, Valerie as Ralph Jenkins in Red Scare Mystery. This build expands on the earlier medium plantation found here, increasing it in size to a large plantation. I think the plowed rows in the field worked out ok (although I did get some glare off the slope pieces I used in one of the photos).
Playing Lord Faladrin, Consort Prince of Falahuas, Ranger of Avalonia in Guilds of Historica.
This is a beautiful addition to the original and definitely makes the whole scene that much more impressive.
Over the last few months, we've been working on remodeling and furnishing our living room. One of the reasons I gravitated to our home to begin with, was all of the beautiful moulding in the living room.
Anyways, the crown moulding shelves work because they're hollow inside, allowing the cords to be strung through them. First, we removed the metal bar on the back of the shelves and replaced the screws to keep the integrity of the shelf. The left side was simple…just cut a little block of wood and screwed it from bookshelf side to anchor the shelf.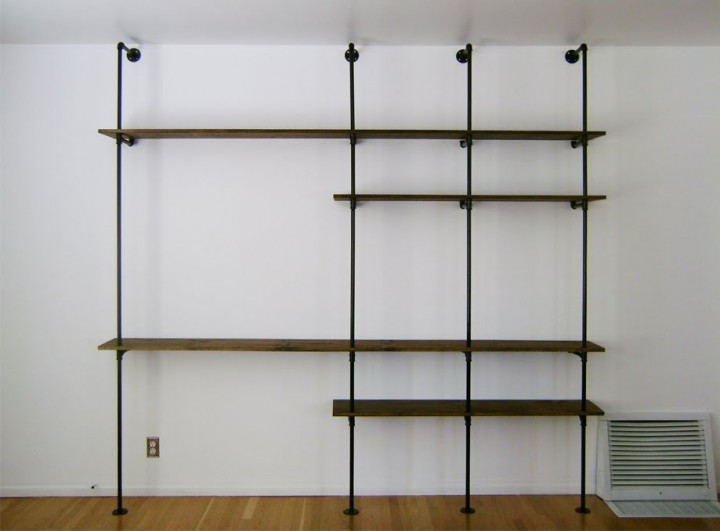 You can find more simple tips, tricks and diy projects from this home here and our new home here.
Julie Blanner is the voice behind the stylish lifestyle blog filled with do-it-yourself inspiration for effortless entertaining, home design and thoughtful gift-giving.
Whitney, yes, we drilled a couple holes through the built-ins, added an extension cord and ran it over to the outlet on the side wall. Hi, I'm Julie, the voice behind the lifestyle blog filled with inspiration for effortless entertaining, home design and thoughtful gift-giving that celebrates everyday life. I had to take a break from building large expensive skyscrapers but I plan to resume soon as long as I still have a job (I'm from Michigan). It's not about what you don't have—it's the little you've got, and how far you can run with it.
It is interesting that the Green Grocer, Market Street, and Corner Cafe sets all seem to represent a dense and active urban ideal that many people on SSP espouse. Worriza€™ packaging is quite a lot darker than the other Chima sets, with the background showing an alpine forest at night rather than an exotic jungle setting.
Worriz ties with Laval for the least number of pieces in the Chima collection, as he has an essentially identical build, with the exception of the colour scheme and minor tweaks. Other than the Dark Red, Worriz includes 4 6B bones, 2 HF paws, 8 exo-force arms and 2 new fur pieces in Dark Grey, as well as a Red Hero Factory sword, exclusive to this set and the Hero Factory weapon pack currently available as a promotion only. Worriza€™s head is an excellently designed part, made from three sections of plastic for the fur, eyes and teeth, with additional printing for the nose and a€?scara€? patterns. The back of the head reveals the general assembly of the part, with the socket and teeth sections both using screws to connect in.
Similar to the minifig scale vehicles, Worriza€™s weapons and armour carry a ragged spiky style, with the simple alteration of the weapons, colours and head compared to Laval, who has a much smoother and less chaotic appearance. Worriza€™s back is covered with the simple addition of another torso shell, which also allows him to store his shield on his back with the ingenious use of a flick-fire missile handle. Owing to the great head and weapons, Worriz comes across as the angry and deceitful wolf character that he is, although I do feel that he could have done with being bulked up more. Worriz combines with 70203 Cragger to make a bigger wolf, who comes with more weapons, a tail, and a werewolf-like hunch. The back is still properly armoured, although the shield sits lower on his back than it ought to, and is needed to hide the single splash of dark green on the wolf warriora€™s back. Mega-Worriz is still very posable, and with his reinforced joints ita€™s easy for him to swing his weapons around and stand tall without falling over or crumpling under the sheer weight of his canine rage.
The paws and his fingers are plain Dark Bluish Grey, as they also appeared on Bruizer earlier this year. Good review! I wonder, is the red on his torso print the metallic red ink color that first appeared on NRG Cole last year, or just ordinary Dark Red printing? Worriz is a nice, refined model IMO, and he looks great despite his very basic humanoid design. I knew I wanted a big wall of open shelving in the living room and didn't want the two areas to compete. I mean, I LIKED the doors on the bookshelves, but with all this other open display, it makes perfect sense now. How did you do that on the left side when you already had the left side pipe installed before the longer shelves?
I felt the frustration when you felt like breaking down a few times (especially with the outside of the house and the bathrooms. I wanted to build some pipe shelves too, but my boyfriend won't let me I'm going to try to convince him, because this looks dope!
I'm looking to recreate this system on a wall in my kitchen, and ideally it will hold my cookbooks and microwave (its a hefty 40lb microwave oven).
The whole thing is about nine feet wide, I think it broke down to four feet and then two feet between vertical pipes, with like six inches of overhang on each end. Just curious as we're planning on building these, but it would be great to make full use of this corner we have in the office. I wish I could show you some pictures (is it possible to set up a place here, where some of us grateful people can show how you've inspired us?), it just looks awesome against my brick wall. Also, instead of painting over my pipes, I just left it as is – i like the dark greyish, muted tone of the black iron pipes and the connectors. I just discovered your blog by way of Brooklyn Limestone and I'm completely blown away. Excellent and entertaining presentation Rufus, but there is a reason you carry that gold batch.
This set is okay, but as you said, it's good that Lego is stepping away from action themes a bit.
The plowed fields are nicely done with a great attention to detail with the dark tan and the brown along the rows. The plowed ground looks really good, although I tempted to say I probably would've made the furrows a little more consistent (but I understand handling a plow behind a horse or ox was no easy task). We are looking at mounting a TV over our fireplace as well and trying to figure out how to hide those cords.
I would love to do that with ours too, but maybe I am missing something- where do the cords plug in? I don't believe I have ever seen this much discussion pertaining to Lego skyscrapers in any of the online Lego communities.
Since I design and build at a snail's pace it may be a couple of months before they are finished.
Worriz is supposedly the diplomatic statesman of the backstabbing Wolf Tribe, which means that hea€™s merely better at concealing his ruthless nature than other tribe-members. Ita€™s a bit confusing, but I suppose it wasna€™t worth creating two new panoramic backgrounds for each of the six characters.
While Laval provides a solid collection of Gold pieces, Worriz provides a range of silver, gunmetal, and grey and most importantly, 4 Dark Red 5M Shells, which is a much needed colour appearing previously only on Pyrox. The face is a very stylized mixture of wolf and human proportions, with a comically massive snarl and solid streaks of hair that lend themselves well to the new fur piece and the general angular aesthetic of HF shells.
The head is hollow, but there isna€™t much space to see this, so Worriz doesna€™t appear to have a massive concave hole in the back of his head. Ita€™s exactly the same as Lavala€™s, with the exception of the leg shell placement and the choice of shield piece, but ita€™s still nice to see the set come together in a manner of minutes while appreciating the new colours and pieces. Worriz doesna€™t have a tail however, and since Cragger has one, it seems like a shame that Worriz didn't end up with one as well. His paws are comically oversized for a wolf, but they become weapons in their own right, and the parts provided to make the paws are much more interesting than the 2 silver hands that probably woulda€™ve been used otherwise.
The reinforced joints in his waist make it easy to pose him on one or two legs, although out of the Chima figures the joints are least required on Worriz. I think it might have been better for Worriz to embrace all of the dark green pieces provided by Cragger, since not using them required the Dark Red to be used only on the lower half of Worriza€™ body and tail, which seems a bit disjointed. He isna€™t anything special, but rather a demonstration of an excellently refined Constraction building system. There are quite a lot of different grey colours on Worriz, in order to cut down on recolouring costs, but the two new pieces - his head and the fur pieces are Dark Bluish Grey as well. His colours and overall design complement each other well, and he pulls off the fierce-and-spiky look excellently. Love the way the shield is attached to his paw, and the way he is designed with very solid back armor. All in all, the use of these metallic inks makes the printed chest plates look even more awesome in real life than they look in photos. It took over a week, a lot of frustration (with many changes to the original plan) and about $200.
The Boy and I assembled it by ourselves pretty quickly and surprisingly easily and then secured it to the wall with some screws through the flanges. I have open shelving in the den, kitchen, dining room and now a whole wall in the living room, so I thought we could sacrifice those bookcases being open – especially since I could never could get them to look right. I'm calling my husband over to the computer as I type this to show him what I want him to do to our stone wall.
I was thinking of just building two of these so that one goes all the way into the wall in the corner and the other one would stop at the beginning of the first one's shelves (if that makes sense). And did you run into any problems with having the threads going the wrong direction when you hooked multiple pipes together?
Still, Worriz looks angry and imposing here, and the many red backgrounds make it clear that hea€™s not to be messed with.
As a combiner set though (or any LEGO set for that matter), ita€™s easy to make your own adjustments to however you see fit, and there are enough left over pieces to work with. Ita€™s disappointing that he doesna€™t have a tail, but rather clones Lavala€™s build with a different set of colours.
That wouldn't look as clean as actually building either a continuous shelf into and out of the corner or even cutting the shelves so they were angled and fit against each other in the corner. If that's the case to be able to hide the cords do you have to install on outlet behind the tv?
In the comic below Eris has made the mistake of following Worriz out to wolf-country at night, where Worriz uses the power of the full moon his Chi energy to unleash his powerful Chi form. On the other hand, building two of these would allow us to possibly make better use of them in a different place if we were to move later on, as we wouldn't be constrained to using them in a corner. However, it is really difficult to capture such a big build in a photo, a lot of detail gets lost, so I think a couple more close up shots might be good. I modeled it in LDD after I built it for real so some parts like the side rails, roof, fence and and couldn't be modeled exactly like the real thing. I had major ups and downs (still do) but your blog really helped me get over it and l am reminding myself that patience and determination is the way to go when you don't have the cash!