This stylishly designed Multi-Color Toy Organizer is the perfect storage item to keep your children's toys in order. Inspired by the Architect Mies van der Rohe, this children's toy storage box is constructed from multi-layered plywood and elevated from the floor with solid stock walnut wood.
This multi-functional solid wood deccan bench toy and storage box will add an element of sophistication to any room. The Giftmark Espresso Junior Toy Box Is the Perfect Solution for small Rooms where space is at a premium. Our girls and boys illustrated lids are silk screened and sealed with exclusive images designed to capture every childs imagination.
Our wooden toy boxes are a generous size, 92cm long x 47cm deep x 47cm high, providing ample storage space. Solid brass, chrome or black trunk handles for ease of carrying the toy chest rather than cut out holes.
The toy box base has been kept flush with the floor to prevent small items or dust gathering underneath the toy box. Each toy box has 3 special slow drop pressure hinges fitted which allow the lid to stay open at any desired angle. All our finishes are sealed in layers of acrylic varnish so that the surfaces can be wiped clean.
All our toy box bases are hand painted in a choice of ten Farrow & Ball heritage colours (shown below). If you have a particular colour in mind that you would like to be used on the base, other than those shown or any special requirements then please contact us and we will be happy to help. The inside of the toy box is also sealed and hand finished so it is very smooth to the touch. We felt that this was an important part of the toy boxes and so decided on a unique way of personalising each toy box by carving the child's name into the wood, rather than simply painting it on.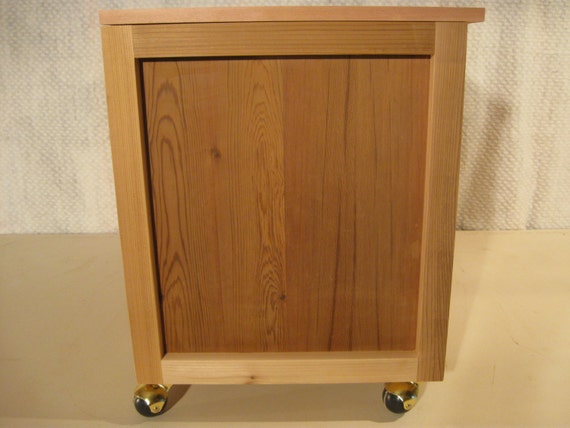 If you have a special requirement for the carving then please contact us and we will advise on what can be done. We are often asked to supply brass or silver plaques engraved with a personal message which we fix onto the inside of the lid so that it can be seen each time the lid is opened. Solid hardwood birch legs and posts and birch veneers with a rough UV finish combine to create a collection that can withstand the rigors of daily use. The chunky, solid wood shapes are easy to grasp, and all six boxes fit into a handy storage tray.