I'd like to restore it, but I'm not sure how to determine exactly what it should look like. Appears to be approximately World War I vintage--believe you are correct as it is a Union chest. I found the number 13 on the backs of all the drawers, and stamped just inside the bottom right of the cabinet. Get daily email alerts when new items become available that contain the following category and keywords.
Except for the slide rails, the wood is in fairly good condition, but under years of grime. Seems there was a company in Rochester NY called the Union Tool Chest Co., and reportedly made machinist tool chests from 1920 to 1940.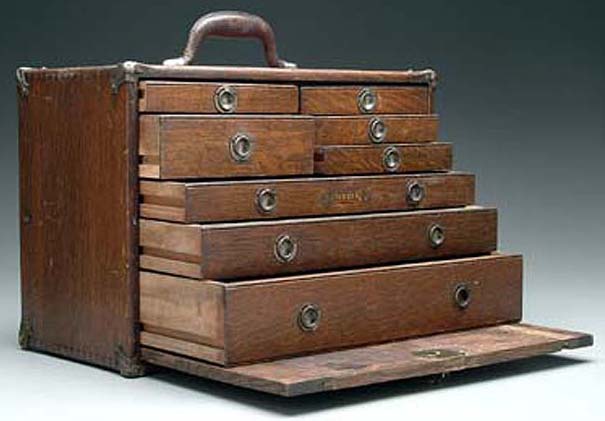 Most of the joints are loose, and the bottoms, sides, and insides of every drawer are black from grease and dirt. When I re-did the chest for my wife, I remember all of the drawers were numbered to match the chest so they might be sequential for each style of chest that they produced. Operation of the company began in 1893 with the manufacture of drafting tables, and later machinists tool chests and specialty cabinets. Morgan the company that made the lock corner cutters and box assembly machines was in Rochester.
Kodak used lock cornered boxes for its cameras and the optical instrument makers of course used lots of cases with lock cornered wood frames.
The auctioneer has taken care to insure that any statement regarding the items, and descriptions regarding the items in the catalogue are accurate.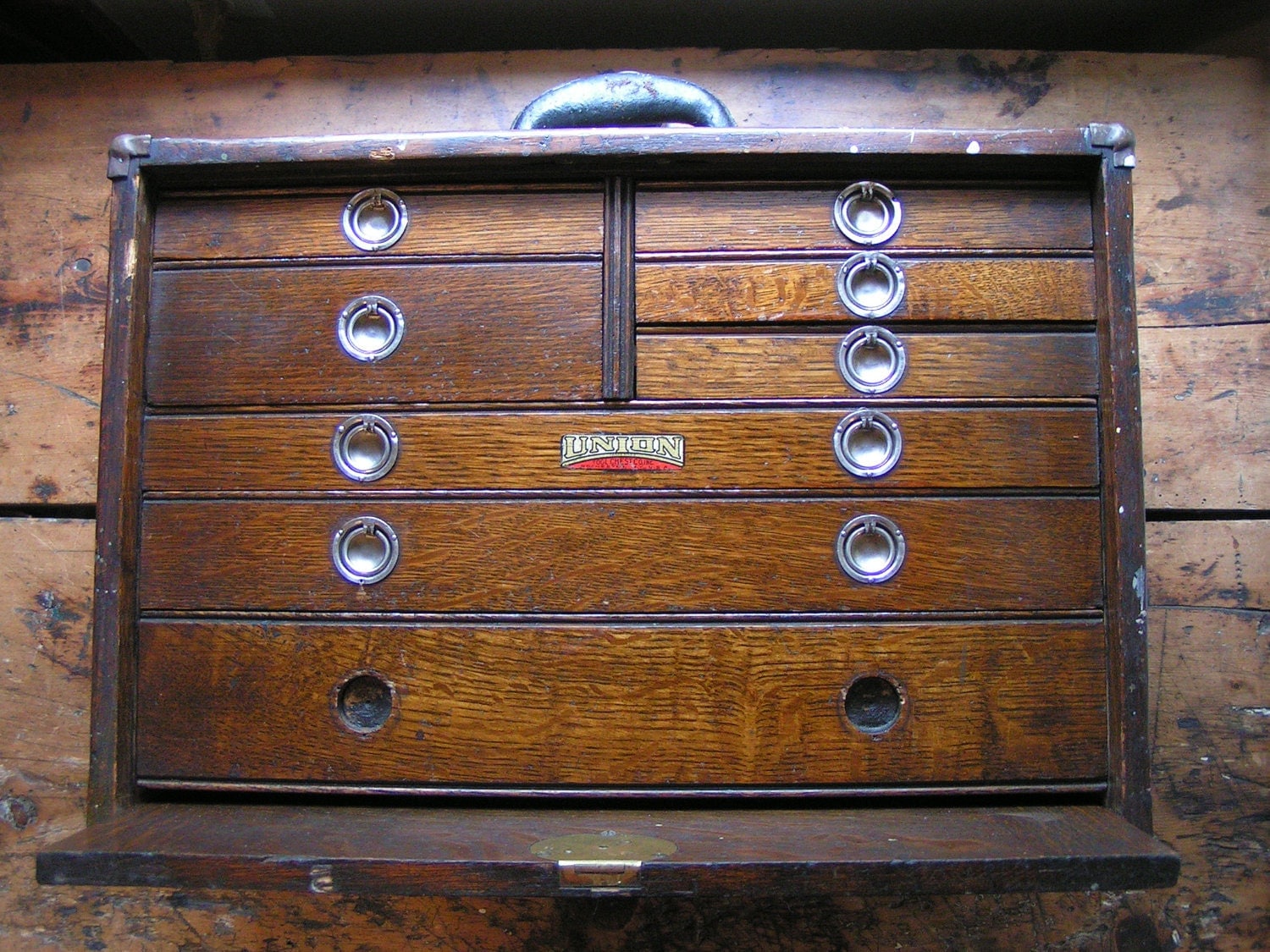 I spent many hours rubbing that chest with 000 steel wool and then several coats of tung oil and it came out looking like new.
Union produced steel utility and tool chests until the late 1960s when plastic fishing tackle boxes were introduced. My handle looks the same, although there are indications of different fasteners on the underside of the top.
If I were to keep it as a tool box I don't think that I would use tung oil, just hit it with the steel wool and you will be surprised how nice it will look.