I put this page up in 2010, and it has quietly motored along, getting hundreds of page views a week. It seems to be incredibly difficult to find good information about how to paint, stain, or dye wooden toys with safe, non-toxic paints, stains, or dyes - so I put this page together to be a collected resource.
Here is one other page - from a talented toymaker - that has some useful information about paints and dyes, including some of the kinds of colors described on this page. What I would love to know is what toy companies such as Holztiger, Ostheimer, Hape, Haba, and Buntspechte are using. Anything water-based will "raise the grain" of the wood, and it seems that softer woods such as pine are especially affected by this.
I read that a solution to this problem is to dampen the wood and sand the grain back down, and repeat that process once or twice. Additionally, several of the brands of wooden toys I've listed above seem to whitewash or pickle their toys before painting details on. Several acrylic brands are certified as AP Non-Toxic, such as Plaid Folk Art Acrylics, and Martha Stewart has an acrylic line now as well. Artist-grade acrylics may be more likely to be toxic or contain unpleasant ingredients, especially heavy metals. Watercolors, like acrylics, are not non-toxic inherently, but there are plenty of non-toxic watercolors on the market, starting with supermarket Crayolas and moving upwards from there. The site "Crafting for a Green World" recently published an article about staining wooden toys using liquid watercolors - of which I am a big fan - and the results look very nice, though I personally would want to seal them. I've also looked at zero-VOC interior paints and the like, but without a great deal of success.
I have tried milk paint (also available on Amazon) and I like the results, with a couple of caveats: it is not cheap, at all, and you'll definitely wind up on the "rustic" end of the spectrum of colors and effects.
While I'd love to try this, it is prohibitively expensive, at $12 for a half pint of one color!
I know of at least one toymaker who makes and sells his toys using Do It Best (made by Rustoleum - possibly not anymore) Latex Enamel. Either food coloring or gel colors (such as those used for cake decorating - I tried Wilton gel colors, since that's what I had) can be used.
These I would truly love to try, but it's $17 for 3.5oz of one color - another prohibitively expensive option.
Once again I can't get a clear answer as to whether these products are truly safe for toys, and they don't come in a huge range of colors, but I'm including them here for the sake of completeness. I tried Amber Dusick's (aka Etsy's Woodmouse) Beeswax Wood Polish recipe and it worked great. Behlen Salad Bowl Finish or Clapham's Beeswax Finish - This finish is formulated specifically to be food-grade, hence the name. CLARK'S Cutting Board Finish and John Taylor Butcher Block Conditioner Food Grade Mineral Oil and Natural Waxes (among others) - I would imagine that these are very similar to salad bowl finish, but they are separate products.
It is a great sealer for wood and yes it and nearly everything will "raise the grain" which is normal and a light sanding with a 220 grit paper between coats will give you a fine finish. I add food coloring to the shellac to give it a tint and successive coats will give a darker color. Since little kids like my sons chew and teethe on these toys, I want to be especially certain that any coatings or colorings will be safe if ingested.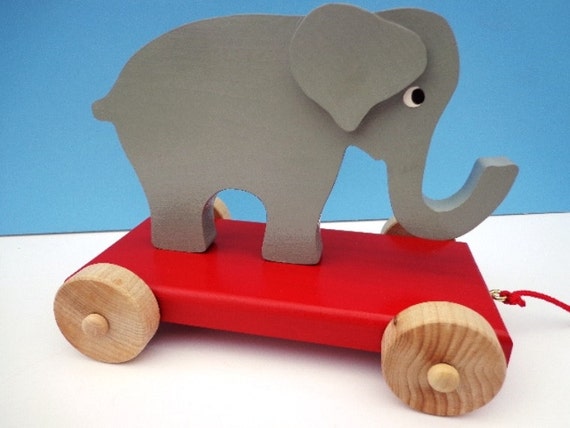 I contacted Minwax to inquire about using their stains on toys, and sadly they told me that they cannot recommend their products for such a use (despite several posts in their forums claiming that it would be just fine to do so.) This is not a huge surprise given the broad base of applications for Minwax. Shellac is indeed made from bugs as is #4 red dye and other food ingredients you have been consuming for most of your life. If I am leaving the wood a "natural" finish I use the amber shellac and clear if I'm coloring it.
Except for the purple, which I was unable to obtain by mixing different quantities of red and blue, so I bought some, which happened to be a gel, so I had to mix with water. I primarily use a pre mixed from General Finishes as powder has limited shelf life and wholesale orders need to be consistent.
The woodgrain raised only ever so lightly, but I sanded very lightle with 244 sandpaper anyway. Some pigments can be incredibly toxic and some completely benign - so it's important for you to research your pigments as well as your recipe.
This mixed with the dye on the toys, so gave me lovely coloured hands, but which washed off relatively easily with normal hand soap. I do not remotely think these companies are using toxic paints under any circumstances, but I sure would love to know what it is they are using.