Your browser is severely outdated Upgrade to a different browser or install Google Chrome Frame to experience this site. Connor Claire turns three months old in a few days, and seriously, that time has flown by faster than three snaps in a Z formation. One of the things I'm trying to get back into the habit of doing regularly is running, and yesterday I went for my first run in a really long time. Yup, that's slow, and even though a geriatric tortoise could have outrun me, I did it! The birth in March took a lot out of me, both physically and mentally (I had an emergency C section in the middle of the night after about 40 hours of labor). Sometimes I just want to be a poreless alien babe… A couple weeks ago I was at a drag show, and a queen named Kylie Minono was passing shots of vodka to the people seated behind me. I don't have large pores, but they can get clogged pretty easily, so I try to let my skin breathe as much as I can.
When I have dry patches, healing spots, or just want the smoothest finish possible, I reach for a silicone-based primer. He's attractive, feels good on the lips, smells like Thin Mint cookies (LITERALLY, to the tee!), and sticks around even when you sloppily pound down a massive Big Mac and fries! The Balm has come out with these $17 Meet Matt(e) Hughes Long Lasting Liquid Lipstick, and I'm a huge fan.
When applied they're quite liquid-y and can even bleed a little, so I would use them with a lip liner to prevent that.
Compared to matte liquid lipsticks from brands like Anastasia and Colourpop before, these are quite different. Those are some inspiring words, and they're words that UD also uses to describe the new limited edition $60 Alice Through the Looking Glass Eyeshadow Palette and $18 Lipsticks, sequels to Urban Decay Alice in Wonderland Book of Shadows.
Even with the neon kaleidoscope eyeshadow colors, I didn't find the palette difficult to wear.
There are enough smokier neutrals, along with a trio of terrific matte blending shades, to bring harmony to the bright and quirky shades.
Mine have grown out quite a bit since last spring, which is when I decided to leave them to their natural tendencies.
I want my brows so lush, full and bold that passersby do double-takes and say to themselves, "Damn!
I actually don't know if volumizing is a real word outside of haircare and mascara circles, but it sounds good, doesn't it? With brow fillers, I typically go a few shades lighter than my natural brow color because I think that looks less stark and obvious.
Unfortunately, I think it turned out to be a tad too light for me, but I still found a lot to like. Two layers is probably my sweet spot, where it has good coverage and hold, yet still looks pretty natural, with the emphasis on natural. I do kind of wish I could build it up with more layers to have the option of creating catwalk brows, but overall, I'm sold.
I have Benefits little brow kit that has lasted me forever, but I've heard good things about this since it came out. As for sushi I'll take a rainbow roll with an edamame appetizer, and maybe some hot sake if its been a long week! I have never been one for tinted brow gel, but I just got some over the weekend and I'm really feeling it.
I rarely (aka never) do my brows but the few times I have actually tried to do anything they always end up looking 100% better. Hi Karen, I just recently started reading your blog and I have to say I find myself chuckling constantly. I agree this color may be a touch too light for you and I look forward to checking out the darker shade. To get a better experience of PriceSpy and other websites, we recommend that you download a newer version of Internet Explorer.
For a while there (and, truthfully, still now), I couldn't even think about it without falling apart.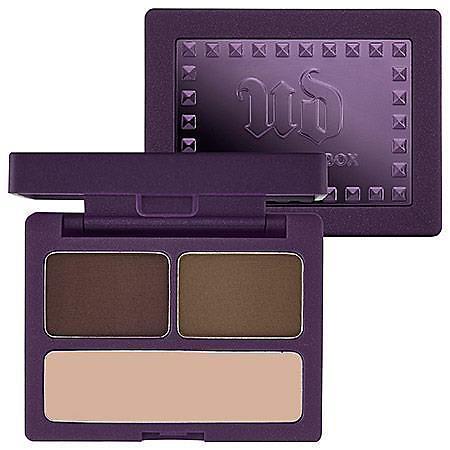 Luckily, I'm a workaholic who barely has time for breakfast, let alone fierce wings before work. With an emphasis on individuality and embracing the things that make us different, this collection is for the beauty risk-takers!
I still tweeze a stray hair every now and then, just to keep myself from looking like a tiny Sasquatch, but for the most part, I let them go wild. In fact, I think if I wanted to, I could build a bold brow with just this alone, and it would last all day. I went to dinner in the city with my friend Courtney to have sushi in the Richmond district, my old stomping grounds.
I like the fact that it's got fiber, since I really could pretend I have grown some brow hair over night ?? Will have to check it out! We can also recommend any of the following alternative browsers: Firefox,Safari, Opera or Chrome.
Diaper changes, feedings, sterilizing bottles, feedings, washing burp cloths and blankets, feedings, bath time, feedings, play time, feedings, tummy time…and did I say feedings? In turn, that does mean that they aren't quite as bulletproof of some of the other liquid lipsticks out there.
I think it says a lot about the palette's wearability that I was able to come up with an Alice-themed look on my first try!
Now I pencil and powder a little with Anastasia then follow up with Benefit Gimme Brow for a little volume and color. I also love products that let you know exactly how much you have left, because running out of a staple without even knowing it was close to empty is not a great way to start the day.