Here are the books that I have read…and have been completely obsessed with them all…in case anyone else is looking for a good read! Upstream Field Guide is a self-guided, 8-session course to help you discover your purpose and passions, then take the risks necessary to live according to that purpose—to live upstream.
If this sounds good to you, join thousands of others and sign up for the monthly email—I'll send you an e-book of mine you can't get anywhere else, free.
And yet on a good day—when I ignore my email, get off Twitter, and hide my to-do list—you'll find me pinned to the sofa (or even better, out on the patio) with a coffee in one hand and a good book in the other.
I've heard the news: Google is melting our brains and we're not built to read novels anymore. I love social media: it keeps me up-to-date, inspired, entertained, and connected in real and valuable ways. I've always loved to read, but as I've gotten older, I've developed some strategies to make a good thing even better. People think I'm crazy to always have a book in my purse but you just never know when you're going to have to wait (and meh, the kids can entertain themselves, righ?)!
I'm a pretty classic introvert and find good fiction to be the literary equivalent of getting out amongst people. Currently immersed in Brandon Sanderson's Way of Kings, followed by Words of Radiance. Went through a wave of reading the classics recently, Middlemarch is a very absorbing read once you get past the first few chapters.
I prefer paper books, but also read on a Kindle as my husband is always finding great e-books. I've only read the first Maisie Dobbs book so far but I'm looking forward to the rest! If forced to choose between books and social media, I'd choose books every time, but I love that social media allows places for book-lovers to congregate. I will say that I have found it harder to sit down and read, especially if I haven't in a few days. My MOPS group also started a book club last year which has allowed me to stretch into genres and authors I wouldn't have on my own.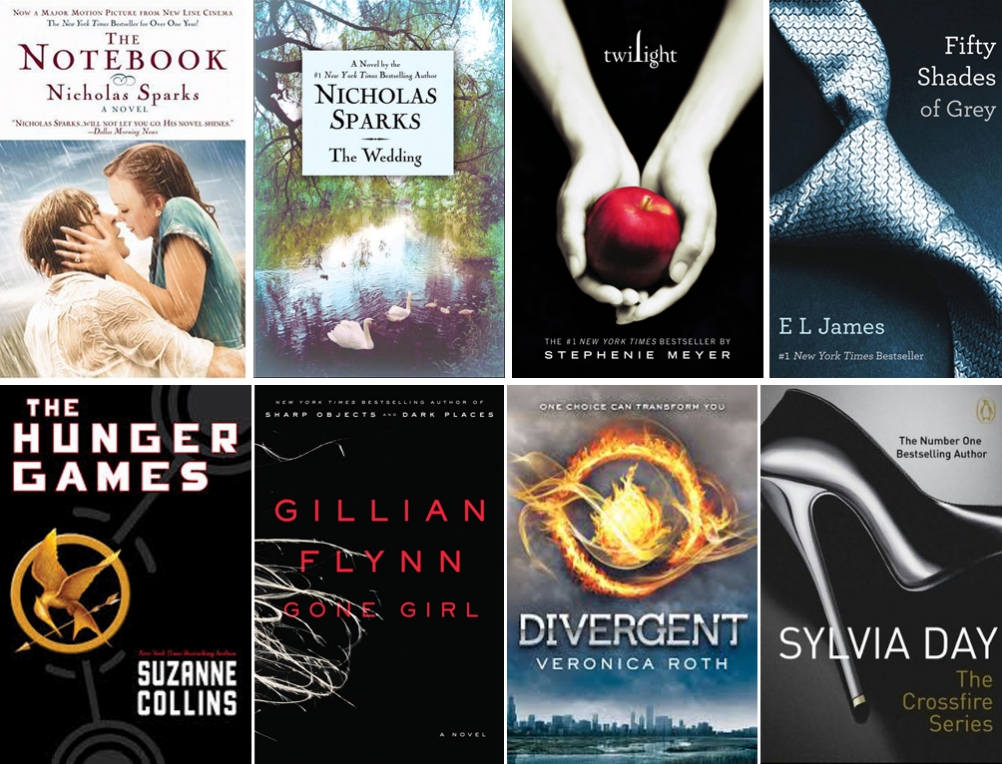 I knew somehow that this was a joke but part of me wonders if you wouldn't get orders for such a product.
The Timbuk2 blog is a safe place for observations, conversation, deep thought, and wistful musings on bikes, bags, cities, design, and furry four-legged friends. In the last month I continued with my thirst for reading, I continued to focus on the books I already own, but of course I also bought and read some new books.
I'm still using the Kindle every day for casual reading, but just now I noticed that my pile of technical books on my desk is taller than my son. Scott Hanselman is a former professor, former Chief Architect in finance, now speaker, consultant, father, diabetic, and Microsoft employee.
Disclaimer: The opinions expressed herein are my own personal opinions and do not represent my employer's view in any way. On the show, we talk about what that looks like in the daily grind: food, travel, writing, books, parenting, work, fashion, and everything in between.
Even blogs are dying (so they say) as our attention spans wither and social media conquers all. They encourage empathy (a fancy way of saying they make me a nicer person) by showing me the world through someone else's eyes, page after page.
Instead, they give me space to sit with my own thoughts, giving this slow processor room to ponder at leisure and in depth. Find her anytime at her blog Modern Mrs Darcy, on Twitter and Facebook, and with her nose in a new favorite book. When I am waiting for the train, or (yes I am just going to say it) when I am just too lazy to do anything, I usually have my phone nearby. It's rare to find someone with similar book-reading taste in your personal circle, but easy to find them online.
When my wife and I were reading all the Harry Potters in succession a few years ago, opening up each new book felt good and familiar, like hanging out with a close friend. Read a few pages in the grocery checkout line, while the coffee brews, or instead of checking email, again. They're set in a similar time period in England and best of all, there are a LOT of them!
Reading has always been my sanctuary, since I was a child, and I love that it can still be that place for me. Without the teaching community I had been a part of pre-kids, I just didn't have ideas of what to read next. Our book club has a facebook group where we discuss whatever we are reading in addition to the monthly group selection, so that keeps us talking and sharing all month. So I made a giant coffee, sat in my favorite chair, and read the whole thing cover to cover.
Maisie is a detective with intuitive skills that allow her to walk the circles of academia and crime detection. I found myself re-reading a lot or just reading children's books (which I love!) to the exclusion of anything else. But when we get together one night a month in person to discuss the book of the month, we often stay till late in the night laughing and talking and connecting over what we've read.
Darcy blog coupled with incentives at my local public library that turned things around for me.
My husband knows not to wait up for me on book club night, but that I might just wake him up and recap the funniest parts of the evening for him. Or, I might sneak into the office and check the public library or amazon for our new selection so I can get started right away. Cause these are too many books to read plus I assume you have another stack for non technical books?AbduSunday, 27 July 2008 11:45:10 UTCHi Scott, Huge reading list - how do you find time to do any work?! Sometimes it occurs to me that I treat Amazon like a restaurant rather than a pharmacy: I order what I feel like rather than what's good for me.