26.06.2014
And yet, the extent that any company or government entity will go to track someone always takes us by surprise.
So we are all shocked when AT&T openly admits they've been using their own version of permacookies? While AT&T has ceased its current program, it could reinstate the program or put a new one in its place at any given time. Again, while they are offering users the ability to opt out of the program, it relates to the current program. The user is not directly paying Google and Facebook for their services, so you can see the need for these companies to sell advertising.
Slideshare uses cookies to improve functionality and performance, and to provide you with relevant advertising.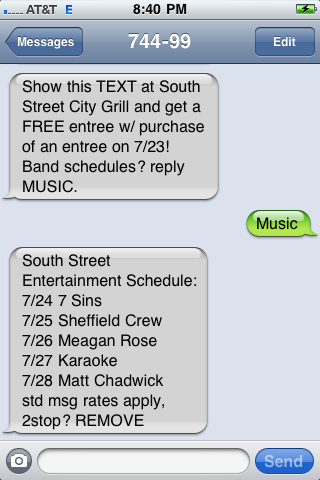 Clipping is a handy way to collect and organize the most important slides from a presentation. Well, how about when the public backlash is so intense, it leaves everyone in the virtual world avoiding the topic?
Now that they have made consumers aware of the program, there is nothing, including disclosure, that stands in their way. Scrap that for something new and it may just be a temporary order keeping them from sharing users' information gathered by the old program in the future, leaving them open to share your information again using the new program.
Our options are to let companies collect the information and not share it or step out of the digital age entirely. The question should be, what programs are the running that we still don't know about.
Permacookies is the latest in communication device scandals, but what no one seems to be looking at is that permacookies are nothing new.
And while a user can opt out of direct marketing based on that tracking, it doesn't stop them from actually tracking your every internet move. The company is reported to have shelled out over 40 million dollars to settle lawsuits for doing just that – inserting allegedly unauthorized cookies for tracking.
We should all boycott AT&T and protest to bring appropriate criminal charges to these companies and for our own Government to stop this outrageous behavior.