09.08.2014
Step 3: Now start the System which you want to reset the password by putting the CD or the USB in the Computer. Step 5: Now after selecting the paths, It will ask "What to do?" Simply press enter as it will automatically select 1 for Edit User Password. Now start the computer and you will find that it is not asking for password for the user you had selected. This worked like a charm on windows 7 latest beta build, users please note to [!] after done clearing password and making sure the changes are saved to disk otherwise this WILL NOT work, I made this mistake first time around.
Trying to recover or reset, doesn't matter, just have to get into the system as the user.
It is showing your step 4 but insted of step 5 it is showing me to enter the path of the reg files.I stuck there. And the available version of offcrack is not working for windows 7.It shows the tables as empty. Succeeded in getting blank for administrator and user but on rebooting the computer administrator appeared (was never there) as well as user – nothing happens when I click either. OMG what an easy reset, prove to work with window 7 starter, boot right into with usb, amazing app… where do i send you some money…? Thanks so much i was working on trying to reset a password for like 2 hours and then i came across your site and it worked like a charm. I tried to reset the user password with admin account from my friends laptop but it cannot detect the sam registry folder for windows 7 professional.
The other day I have purchased Windows Key Finder 1.3, it is a similar Windows password rest boot cd, but it has GUI interface, and works wonderful on my Windows 7 laptop. The walkthough says I should only have to hit "enter" at this point, and it should proceed, but no matter what I type, the default path it lists, or any possible variation I can find on it, it just seems to loop back to the same message prompt, and I am unable to proceed to step 3 of the password reset. Worked like a dream once I had figured out that the partition I needed to choose with the windows partition on it was option 2 (sda2 for me!) rather than the default. Opening titles introduce your movie to your audience and provide background information about what they're about to watch. Credits at the end of your movie provide a more satisfying ending while telling the viewer who was in the movie.
You can also use titles throughout your movie to introduce scenes or describe what is happening on screen.
Download video from your camera to your computer, and add clips from your collection to your storyboard.
If you want to add a title before, after, or on top of a clip, click the clip on the storyboard or timeline. On the Choose the Title Animation page, browse through the different animations and watch them in the Preview Monitor to get an idea of what they'll look like. In the Preview Monitor, click the Play button to see how your title will look in your video. Remember, you can add titles any time you want the viewer to know what you're showing or who someone on the screen is. Q: How Can I use some sort of free software to able me Create a Video using photos and playing an mp3 over it, But I would like to add effects to the photos, I don't want a power point slide show. Once you've downloaded Windows Movie Maker to your computer, just follow the instructions for installation and you'll be ready to start making your Movies! A) Capture Video This section of the program allows you to get everything you want so you can edit, including pictures, music, and of course video. B) Edit Movie This section allows you to add titles, effects, and transitions to your movie and individual clips.
G) Screenshot Button This button takes a screenshot of whatever is on the screen at the time you click the button.
B) For maximum audio quality and volume, always have the Input Level setting to its highest level. H) By browsing, you can find any folder on your computer to store your captured video file, or create a new one if it's a new project.
After you've determined what your video file name will be and where it will be saved, click next to go the following third step. I) At the highest setting for playback, one minute of video is a total of 14MB, or 14 megabytes.
J) In the Other Settings drop down list, there are numerous options for file sizes and what they are fit for. L) This is a short summary telling you how big each minute of video will be, and how much space you have on your computer. N) This tells you how long you have captured, and how big the video file will be if you decide to finish. To make the beginning of the film look nice, I will right click on the first clip and click Fade In. There's a neat effect that looks good in almost any movie, and it's known as melting clips. For more transitions, click 'View video transitions' on the left side of the program to choose from several dozen different and awesome transitions. Once you have your clips in the sequence you want, you can start adding effects and transitions.
1) In the "Movie Tasks" column on the left hand side of your screen, under Edit Movie, click on the blue "View video effects" link. Tip: You can preview any effect you'd like by clicking on the effect and then pressing the "play" button on the preview player.
3) Click on the effect you'd like and "drag and drop" your selected effect onto the clip you want it to appear on.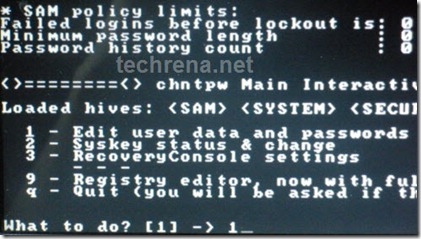 Adding transitions with Windows Movie Maker1) In the "Movie Tasks" column on the left hand side of your screen, under Edit Movie, click on the blue "View video transitions" link.
Tip: You can preview any transition you'd like by clicking on the transition and then clicking the "play" button on the preview player. 3) Click on the transition you'd like and "drag and drop" it between the two clips you'd like to transition.
You can check that the server is running by typing tlist, which will list all the running processes. Now when you connect to your device through FTP, you will see the contents of the root directory you set. In order to make this change permanent, we need to edit the script that starts the FTP server when the device turns on. We normally convert Word documents in to PDF files and when we want to edit these PDF files, we just make a copy of the source Word document, make necessary changes and then export the edited document as PDF once again. We have seen how to edit PDF files in Word 2013, now let us see how you can use Word Online to edit PDF documents, free, without worrying about the location and formatting of the source document.
Click on the "Edit in Word" option which is on the top. It asks for your confirmation, to convert the PDF documents to Word to make it editable and click on "Convert". Once you are done with your editing, then click on the "File" menu and select "Save As" and choose "Download as PDF". Using Word Online to edit PDF files is easy and preferable, as you do not need any software to be installed in your computer. Sridhar is a Software Engineer who loves to stay updated with developments in the world of technology. The method has been tested for windows XP, Windows Vista and Windows 7 and all resulted in success.
Just an extra bit, when performing this on a laptop with pre loaded softwae, it can be the second drive. By using the title and credits feature in Windows Movie Maker, you can easily create an interesting title sequence at the beginning of your movie and provide a list of credits at the end. For example, a good opening title might be, "Little Star Production" or " A Film By Nausheenfan" You can show a title on a blank background or over your first clip.
Notice that you can choose between one-line titles, two-line titles, and credits, which can be many lines.
If you're adding the title over a clip, use a dark font color for bright scenes and a light font color for dark scenes.
Could somebody please give me some advice or link to the software that enables me to create a short video with special effects. As you edit videos, you will notice a blue bar over where you are paused or where in the video you are playing. You can save it to your computer, and then the screenshot will also show up in your Collections for using in the film if you wish.
Once it has been inserted by right clicking or dragging, you can manipulate it in several ways that will be explained later on.
However, for editing purposes, some useful buttons can be found to the top left of the Timeline area. It's best to leave the video volume at normal level, so instead you can just right click on an audio clip to adjust its volume.
Sometimes, when you want to Split at a certain frame, you have to use zoom to get smaller frames. Always make sure you test your audio input device; you can see if it's working by looking at the meter next to the slide button. To make sure the source is the right one, look at the audio input meter on the left, and see if its level corresponds with the volume of whatever you're capturing, such as what your Xbox is showing on the TV.
If you have an S-video cable set up to where you're capturing from, you want S-video to be selected.
However, if you have a project open, the file name may name itself after the project title.
You can choose almost any folder that is on your computer, but by default it saves to your 'My Videos' folder. Because I'm at a high setting, each second of video will be 2.1MB, and the video will be recorded in the standard WMV format, which is recommended. It is advisable to only get to this step when you are ready, as keeping this step open for a long time could cause the program to freeze.
Once you are ready, you click the Start Capture button to begin recording video to your computer. Create clips when wizard finishes means the program will cut your video file into separate clips when you are done filming. I'll explain the basic process, and hopefully you'll be able to expand your abilities as you editmore.
In the future, you'll unlock the secrets of Window Movie Maker's more interesting effects and editing methods. Some examples of effects are Blur, Brighten, Darken, Fade In, Fade Out, different types of zooms and even a Hue effect.
It may not perfectly suit for PDF documents with a lot of charts or graphs, but if the PDF documents have simple text, then you can use Word Online to edit them. You can edit it easily by adding or removing tables, adding formatting, adding styles to the text, add or remove images and more. I work for the Ruler of UAE (Dubai) and used this to help him open his laptop login as he forgot his password! You can use credits any time you need to display more than two lines of text, not just at the end of your video. You can test it before filming by simply turning on your Xbox or blowing into a microphone; whatever you're capturing.
To do this, select a media piece in the Collections area that you want to add to the Timeline. To do this, select the media and drag it left or right along the track, and release when you have it where you want it. I've placed the Seek Bar (Blue bar) where I want to start the film, and by using the Split Button, I can now cut the whole clip into two. If I wanted to, the Fade Out transition can also be used for a black fade transition at the end of the clip. I cut the large clip because my character died, so I want to stop just before that to get maximum footage. You just have to explore and try out new things for yourself, and you'll get the hang of it.
Word Online is the best option to edit PDF files with a less number of images and simple text. In order to do this go to your BIOS settings and change the boot order as CD or the USB drive as the first option. In Movie Maker, credits are considered a special type of title that can comprise many lines. For example, the first time each of your family members appears on screen, you might display a title over the video that shows their name. When paused, if you click the Split Button, whatever is selected be that a video, audio, or title, only one can be selected at a time that clip will split into two parts. This setting is the default, and I would also recommend it unless you don't think your computer is fit enough to handle large video sizes. Muting your speakers is simply for if you are recording from a computer microphone or other computer device, because your speakers may produce sound while you're recording and may be uninvitely recorded. While holding down the mouse button, move the mouse cursor to the spot on the Timeline that you want that clip to be placed, and release the mouse. There is a little clip in the beginning that I don't want, and now the rest of the big clip. I've cut where I wanted to, so now I'm going to play the movie, then pause and use the Split Button where I want to start again.
The farther you drag, the longer the effect will occur, and the narrower the line will appear.
To add any of some dazzling and great video effects, right click on a clip and select 'Video Effects'. This is especially useful for trimming the beginning and ends of clips in which often nothing is happening (right before or when you say "action" if you're filming actors). If you use Fade Out on a clip that is not the last in the movie, make sure the next clip has Fade In. At the end of clip 1, it starts to fade out at the same time that clip 2 fades in, causing the viewer to see both clips at once for a short time. You need to use the photo editor option which has a wide collection of tools to modify your photo and its effects. So I thought why to recover a lost password, instead why cant we simply reset or delete the password using a 3 MB file open source program.  That is what this post is about.
I have not found any other method simpler than this one, it resets your password in the blink of an eye. The drawing tool of PicsArt – Photo Studio can transform digital images into real paintings with the effect of brushes and layers. Do your necessary editions and hit the tick option to save the effects that you made.Effect – The effect category allows you to put some fabulous effects to your Photo. You can see the effects are mentioned as FX, Blur, Artistic, Pop Art, Paper, Distort, and Corrections. Select your desired effect and click the tick mark to save your mask modification.Clipart – This is my favorite option amongst all. Click the tick mark once you are done with the clipart work.Text – Click on the Text option. Then set the transparency level of the text and place it anywhere in the Photo as per your wish.Add Photo – This option allows you to upload another Photo to the same picture that you are working on. Upload the picture either from your storage device, or from Facebook or capture a picture from the webcam.Frame – Different categories of frame is available. Select any one as per the requirement of your Photo.Border – Put inner or outer border to your Photo.
Set the transparency level of the border and click the tick mark to save your changes.Click on the Save option to save your edited Photo in your storage device.
Once done, select the tick mark to continue.Frame – The app provides you frames ranging from simple to the theme ones. Then upload the Photo either from the storage device or from the webcam or either from Facebook. You can upload multiple Photo in same background.You can do the editing to the collage Photo also. So download the app and enjoy being artistic.PicsArt – Photo Studio Windows 8 AppLike this Article?