The excitement emitted by the director of The Book of Life was contagious when we caught up with Jorge Gutierrez for an exclusive video interview at Comic-Con. And now that a full length The Book of Life trailer is here, the October 17 premiering movie has shot onto our list of the fall's most anticipated movies.
The film follows three childhood friends who are all grown up, Joaquin (Channing Tatum), Maria (Zoe Saldana) and Manolo (Diego Luna), and are now in a love triangle that shows no signs of resolving itself.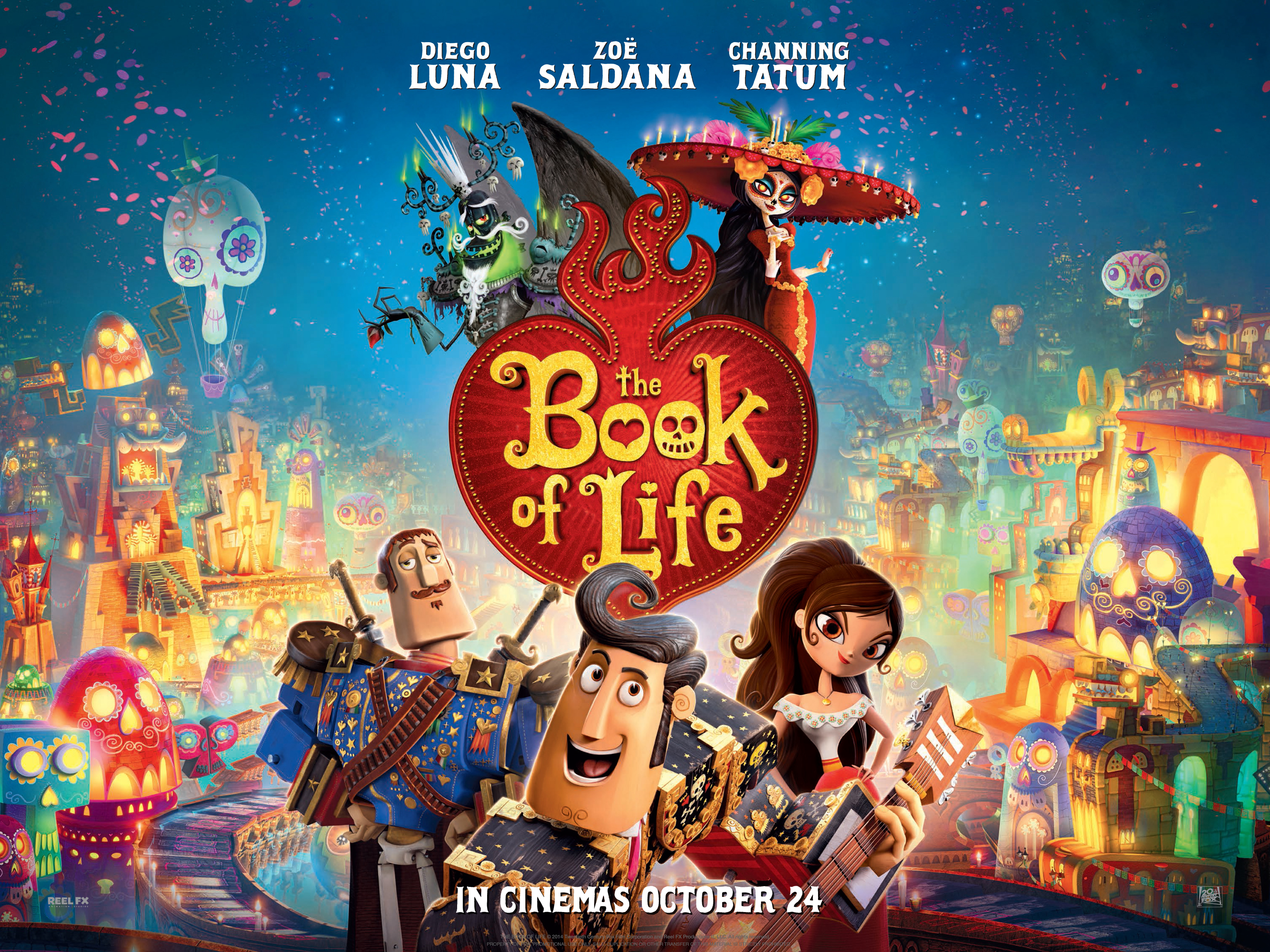 The voice cast is impressive beyond the big three, with Danny Trejo, Ice Cube and Placido Domingo all contributing! One of the more beautiful animated movies you will ever witness was also one of our top 9 animated movies of 2014, The Book of Life. When Manolo makes a deal that sends him into the Land of the Living, the Land of the Remembered and the Land of the Forgotten, he will do anything he can to win Maria's heart.