I just found out this morning that this logo was selected to appear in the Communication Arts 2009 Design Annual! For the last 50 years, CommArts has published the best in visual communications from around the world.
Red Peak received a Communication Arts award for the design of our calendar, Lifecycle: 365 days of the life of a bike in NYC. A well deserved thanks is in order to our own Suzanne Macaulay for braving the streets of Soho for 365 days last year all in the name of design. I've been a freelancer the majority of my creative career, first as a designer, and then as a copywriter.
For an industry built around forward-thinking ideas and a universe of inventive minds, you'd think someone would've reimagined the traditional creative firm long ago.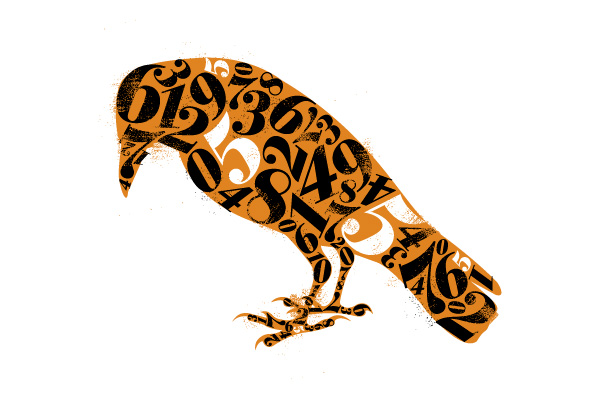 As a contributing writer for Print Magazine's awesome design blog, Imprint, I recently had the fantastic opportunity to interview noted graphic designer and silkscreen artist, Josh Higgins. Jeremy Collins came to speak in an open lecture to discuss his experiences combining an interest in mountain climbing with his art and professional life.
National Geographic Magazine, Nat Geo TV, Wall Street Journal, TedEd, Outside, Patagonia, The North Face, prAna, Outdoor Research, Evolv, Rock & Ice, Trail Runner, Alpinist, Mammut, Mountaineers Books, Sharp End Books, Houghton Mifflin, Sender Films, Educational Communications Board, The Kansas City Zoo, MMGY worldwide, Bernstein Rein and others. The bands were co-headlining so I wanted to create a visual that would represent both groups but function as a single icon. Their juried competition is the most prestigious in the industry. I have submitted work to CA in the past, but this will be the first time that I appear in the magazine. I purposefully chose this DIY path for the freedom it entailed (hello, coffee shop-turned-offices and makeup-free workdays).
Sure, offices have gotten facelifts, spaces are more open and cubicle walls have been lowered.
I was a fan of both bands before they became clients, so it was a really fun project for me. Welty in her garden View Fostering big ideas View Meet Mississippi's sports heroes View A cookbook to be savored View Reflecting on 40 years of innovativation View Changing hearts View Merging two distinguished practices View One cold blooded campaign View Keeping Mississippi informed View Four years of reporting on one tough subject View A balance of tradition and new experiences View So gross it's great!
View A message that pops (up) View Finding the story beyond the numbers View Introducing a company's new look View Another award-winning cookbook View The power of music and design View Getting people walkin' View Bursting with southern flavor View Watching #AppleEvent.