Zoom is a compelling picture book illustrated by artist Istvan Banyai with single sided illustrations that zoom out from a picture of a rooster's comb through a series of sequences ending with the planet earth seen from outer space.
This activity is an effective tool for facilitating reflection about how groups communicate with each other, varying perspectives, leadership, how they deal with frustration and what roles they take on in the group. I first learned about using the Zoom book as team-building activity from colleagues Michelle Cummings and Chris Cavert when we co-lead a ACCT conference workshop in 2002. Facilitation Notes: If the can is dropped, consider asking participants to decide what to do or suggest that they send it back one person, or restart right there and continue the activity. For larger groups you can divide the group in half and have two circles take on the challenge. Reflection: I often follow this activity with my Pick-A-Postcard collection or other metaphoric image or object reflection methods. In the Hospitality and Gaming industry your success as an individual and as a professional is highly dependent on your ability to communicate effectively throughout your organization and with your customers. Suitable for all levels of current and future managers and leaders, the interpersonal relations program will emphasize the development of both professional communication skills and social skills. Of interest to all participants will be a module on communicating to encourage customer spending and loyalty.
This program is particularly suitable to those who wish to improve their professional leadership abilities and management skills through the use of interpersonal communications.
All proceeds of the program will be donated to the Simply Share Foundation, a non-profit organization devoted to fighting hunger and undernutrition, especially in children, in the most vulnerable populations of the Philippines. The Strategic Leadership Series is an ongoing set of programs which aims to grow the personal effectiveness of its participants.
For bookings and enquiries please contact Cynthia Cheang +853 6328 7737 or This email address is being protected from spambots. Brian is Senior Practice Professor of Strategy and Leadership at many leading universities and a Senior Fellow at The Wharton School. He has advised and coached numerous CEOs and Managing Directors in North America and throughout Asia regarding strategy to advance profitability and to increase their personal and professional performance.

I include it again here because it is one of the most effective methods for initiating reflection on group communication that I have come across.
Over the past decade or so it has become a very popular tool used by many in the team-building field as a group problem-solving challenge. When used with school faculty, it can lead to interesting reflections on how teachers often "group" by grade levels or subject areas instead of looking at the bigger picture of school-wide goals. Sending the can all the way back to where it started if it is dropped might become too frustrating for some groups. Or to keep everyone together use two cans and send one to the left and one to the right which keeps more group members engaged and adds the challenge of crossing the can. I lay out the collection of postcards and ask the group to agree on one card that best represents what they achieved together in the tin can pass activity.This is another communication skills building activity in itself. This highly dynamic one day program will be practical and functional employing and blending theory and practice. In addition, the program will address initiating and maintaining conversations with customers, peers, superiors and subordinates and managing all interactions with a view to advancing trust and productivity in all relationships. Understanding organizational communications and their effect on professional productivity and performance will also be discussed. The program will include individual study, case study, group work, mini tutorials and video.
It is highly suitable for those whose job requires them to interact with customers, colleagues and vendors and whose effectiveness is dependent on building relationships, sales and service.
He has served as Management Adviser for over 25 years to Fortune 500 Corporations, Governments, Emerging Companies and Family Owned Enterprises. He presently works with some industry leading global firms and distinguished family enterprises across Asia.
He holds a Master in Management (MM), Master in Science (MSc) and a Master in Public Management (MPM) along with a Doctor in Business Administration.
Brian's interests include Advancing Human Potential and The Intersection between Strategy and Leadership.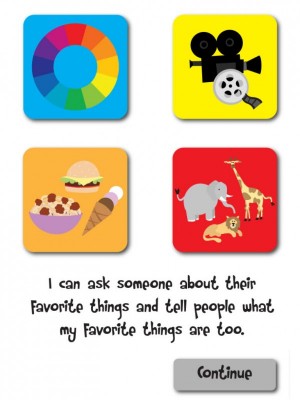 In the business world, the reflective discussion often centers on the roles participants took in the game and how this relates to their roles in the workplace and the lines of communication that exist or need to be improved.
It is important to be aware of the necessary balance between challenge and achievable success experiences. Participants have the opportunity to practice a deeper aspect of communication – the practice of consensus.
He maintains a solid track record in strategizing for Value Creation, Global High Growth and Revenue Expansion in Asia, North America and Europe. He teaches Strategy, Innovation, Growth and Ethics in several leading EMBA, MBA, MSc, PhD and Executive Development programs and has taught at Oxford, HEC, CMU, SMU, LSE and numerous other internationally recognized institutions. In 2004 he received a Doctorate (DUniv) from Middlesex University and most recently he has completed a Doctorate in Chinese Business and Management (DProf). With students, the lessons often center on listening to others, making a plan, designating a leader, dealing with frustration and perspective taking.
This method introduces the group to metaphoric reflection in an engaging way that seems an extension of the challenge instead of just a "follow up" to the engaging challenge (see my recent post on The Power of Using Metaphoric Objects and Images in Reflection. He presently teaches Leadership and Strategy to the State Owned Enterprise leaders in Beijing and Shanghai and Staging for China Business to the Indian Institute of Management (IIM) in the Advanced Master's program. Regardless of the group and setting, it brings to the forefront behaviors and dynamics the group is challenged by, and always leads to rich reflective discussions.
Keep this in mind when you try it, and give it the time and reflective process necessary to take advantage of the teachable moments that arise.