This simulation is one of a range of business acumen simulations exploring the issues facing manufacturing, service, retail, distribution, banking, training, professional services and not-for-profit industries. HARDWARE REQUIREMENTS: A single PC and printer for each group of two to eight teams (each of four or five participants).
This simulation is available for company training on a per course rental basis (rather than on a per participant basis) and for academic (university) and school use on a per course and an annual unlimited use basis. Single company training course is up to 30 participants Beyond that for each group of 30 a copy of the business simulation must be rented. Academic use up to first degree level and school use is free - see School and University Use. Asep - coach education center, Asep's coaching education programs for youth and high school coaches improve the sport experience by emphasizing athletes how to adopt coaching education. Coaching education - usrowing, Usrowing is redesigning its coaching education if you have college or club rowing experience or have coached for a cpr and boating safety certifications.. Fitness certifications - fitness certification organizations, Fitness certifications, training groups & universities research all types of fitness certifications and training groups including personal training, group fitness.
Individual credentialing - individual credentialing - icf, Information on the icf credentialing program. Group Coaching, Executive Coaching, Management Training, Edinburgh, Scotland, UK, Discovery Coaching.
The same principles and practices apply to group coaching as to individual coaching (see Individual Coaching).A  It is about addressing performance, developmental or situational issues and opportunities by provoking people to discover different approaches, outlooks and activities. Email Jonathan Frost to arrange an informal chat about how Group Coaching could assist you. The 2013 RiverRidge Recycling Glens Forestry Rally proved the perfect showcase for Northern Irelanda€™s newest rally team. The Department of the Environment has published a consultation paper on the Waste Prevention Programme for Northern Ireland. The Northern Ireland Environment Minister has called for a wider debate on the gasification of waste before he allows construction on a proposed A?220m plant in Londonderry. Community groups are being reminded that they can apply for grants of up to A?10,000 for projects that will boost recycling in their area.
Northern Ireland's Agricultural Minister Michelle O'Neill insists that no fracking will take place on any land owned by her department.
A new poll shows a fall in level of support for shale gas extraction in the UK following summer protests.
The wind terminal assembly port at Belfast Harbour has created a fantastic opportunity for further inward investment, according to the head of one of the companies making turbines in the city. Northern Ireland's Enterprise Minister Arlene Foster MLA has announced details of a new A?7million research centre that will pioneer advances in sustainable energy technologies in the province and create 15 new research posts. A new plan to deal with waste from 11 council areas in Northern Ireland could see an incinerator and waste facility built near Mallusk in County Antrim. Belfast City Council has agreed to gradually replace residentsa€™ 240 litre black bins with a 180 litre bin from January 2014.
Northern Ireland's new Environment Minister has welcomed the fact that both household and local authority collected municipal landfill rates have decreased to their lowest levels ever at just over 50%. Provisional Carrier Bag Levy figures for the first quarter of 2013 indicate that 17.5million single use carrier bags were dispensed by retailers between 8 April and 30 June 2013. Councillor Luke Poots was voted into his new role by the council's environmental services committee, which he will now become chair of in two years' time.
Environment Minister Alex Attwood has launched consultation on a new compulsory 60% recycling target for waste collected by local councils in Northern Ireland. Antrim Borough Council has launched an exciting new competition across its Household Recycling Centres (HRCs) at Antrim, Randalstown and Crumlin.
Inspired by the tradition of hand-me-down clothes and more recent ideas around clothes swaps Bangor woman Marianne Kennerley has set up UniCycle, which aims to provide school communities with a sustainable source of school uniforms. Londonderry-born architect Caroline Oa€™Donnell has won a prestigious award in the United States for a pavilion made out of skateboard off-cuts.
The Department of Environment is providing a A?500,000 funding boost for projects that will divert waste from landfill. A new strategy to tackle the ash dieback tree disease in Ireland has been published and feedback is currently being sought. CITB-ConstructionSkills NI has recruited 30 local construction workers for participation in an innovative project taking place in Biberach, Germany in June and October of this year. The a€?Building Skills for Sustainable Constructiona€™ project is designed to help participants widen their knowledge of sustainable construction methods, renewable energy and environmental standards.
Easter may have come and gone and while chocolate-lovers may have enjoyed tucking into their favourite treats herea€™s some food for thought .
Agriculture Minister, Michelle Oa€™Neill, has welcomed the establishment of Local Flood Forums to help develop a better understanding of flood risk and how it can be pro-actively managed in the future. The proposed levy on single use carrier bags in Northern Ireland comes into effect from the 8th April, 2013. The Health and Safety Executive for Northern Ireland (HSENI) today announced that Keith Morrison will succeed Jim Keyes as Chief Executive.
Practical solutions for revitalising town and city centres is the theme of the forthcoming RICS Northern Ireland 18th Annual Planning and Development Conference taking place at Belfast City Hall on October 17.
History was made recently when students from across Northern Ireland gave evidence to the Assemblya€™s Environment Committee as part of a public consultation on the proposed Marine Bill.
A new report on the energy industry in Northern Ireland has recommended the setting up of a single department that would have responsibility for all energy related matters.
A competition to search for innovative projects that are delivering a more sustainable future for local communities has been launched by Logica, a leading business and technology service company.
Northern Ireland is uniquely placed to become a significant exporter of renewable energy and expertise. Environment Minister Alex Attwood says a five pence levy on single use carrier bags will be introduced in April 2013, increasing to ten pence in April 2014.
The provisional Northern Ireland Municipal Waste Management Statistics, July - September 2011, just published shows that almost 56% of municipal waste was sent to landfill during the second quarter of the year.
NWP's Glenside recycling facility on the outskirts of Belfast has won the company's a€?Best Site 2011' Award.
Environment Minister Alex Attwood has revealed that the NIEA deals with 10 reported pollution incidents every day. RiverRidge Recycling launched the 'Make Art Not Waste' School competition recently, hoping to reinforce the 'Reduce, Reuse and Recycle' message with schools across the North East and North West of the Province. Health and Safety in the Waste Industry was the theme for a recent CIWM Northern Ireland Centre Seminar. Thanks to funding from DOEa€™s Rethink Waste Revenue Fund, Constructing Excellence NI is able to invite local contractors to participate in a FREE training programme that aims to help to reduce the amount of construction site waste they send to landfill.
Leading independent energy provider Energia has come top of the class and won a significant new dual-fuel energy supply contract to provide 33 City and County Vocational Educational College organisations around Ireland with gas and renewable electricity. The Department of Agriculture and Rural Developmenta€™s Rivers Agency has received a coveted industry award for its use of geographic information system (GIS) technology. Work is underway to return thousands of tonnes of illegally deposited waste in County Down to the Republic of Ireland. Surveys carried out by Environmental Charity TIDY Northern Ireland show that streets across the province are dirtier now than at any time in the last 4 years, despite the A?34 million local councils spend on street cleaning. Action Renewables support commercial renewable energy development, create and support European projects, offer quality assurance to the renewable energy industry a€" Microgeneration Certification Scheme (MCS) accreditation, provide advice and information to government as well as run the Action Renewables Association for business and Industry. Environment Minister Alex Attwood says the concept of an independent environment agency is back on the reform agenda.
Northern Ireland's expertise and experience in offshore wind and marine energy have been on show in Liverpool, at the UK's biggest event for this rapidly developing industry. ScottishPower Renewables and DONG Energy have approved the construction of the 389MW West of Duddon Sands offshore windfarm - and Belfast Harbour will benefit significantly. Environment Minister, Alex Attwood, has announced that Magistrates' courts can now impose fines of up to A?100,000 for certain offences relating to listed buildings or protected trees; this is a threefold increase on the previous figure. New Minister Alex Attwood has welcomed his environment portfolio, describing it as an exciting challenge.
Agriculture and Rural Development Minister Michelle O'Neill has said the local renewable energy sector is an instrumental component to help grow the economy. Over 130 delegates fromacross Ireland have attended an all-island natural gas conference in DublinA hosted by natural gas supplier Phoenix Energy Ltd.
The latest edition of the Northern Ireland Municipal Waste Management Statistics shows that a total of 220,687 tonnes of municipal waste were collected in Northern Ireland, with 88% household waste and 12% non-household waste in the last three months of 2010. Recently I have come across at least five articles in industry journals which deal with waste crime. The way we use and dispose of our resources has never been as crucial to our future economic and environmental wellbeing as today. Born in 1964, John Swinney joined the Scottish National Party in 1979 and went on to graduate from Edinburgh University with an MA (Hons) in Politics. Prior to his election as Westminster MP for North Tayside in 1997, he held a number of posts in the SNP at local and national level. Joel Bailey is a knowledgeable customer experience and service design leader, having spent over 15 years combining user-centred methodologies and business strategy to transform services in the private and public sectors. Caroline is the Auditor General for Scotland, responsible for auditing the Scottish Government and public bodies in Scotland and reporting to the Scottish Parliament. Jason has worked for the Scottish Government since 2007 and is now The Clinical Director of the Quality Unit in the Health and Social Care Directorate. Before joining the Improvement Service in 2004, Colin worked with Scottish councils as Director of the Scottish Local Authority Management Centre.
Stuart McRae is an Executive Collaboration & Social Business Evangelist for IBM Collaboration Solutions, responsible for briefing executives and IT strategists on the business value organisations can realise from the latest exceptional web experience and exceptional work experiences solutions, as well as speaking at public events on related topics. Andrew Richmond is Strategic Procurement Manager at Scotland Excel, leading a team of procurement professionals responsible for developing and managing a high value contracts in social care and construction. Warren McIntyre has over ten years' experience working in the environment sector and is now manager of the public sector team at Resource Efficient Scotland, the new Scottish Government funded programme to help all businesses and organisations save money by using energy, water and material resources more efficiently. Following completion of a MSc in Environmental and Waste Management he initially worked within the private recycling industry developing resource use reduction projects and delivering training to both operational staff and senior managers. He then worked in a senior management position at Carbon Trust Scotland for four years during which time, among other achievements, he helped over 180 public sector organisations and SME's to develop a Carbon Management Plan.
Luana has worked in Digital Delivery of transactional services for seven years and her specialism is youth engagement and innovation.
Her reach has encompassed working in a busy media centre, working in Private Office, opening the first Dept of Health Public Enquiry Office to working on the Towards Cleaner Hospitals MRSA task force.
Luana previously worked for Directgov, where all essential government information and services were provided in one place, ensuring it was easy to understand for the members of the public. Colin is the technology lead for the Glasgow Future Cities Demonstrator, an ambitious £24m programme funded by the Technology Strategy Board (TSB).
Martin Dorchester is the CEO of the David MacBrayne Group and operates as Managing Director of both Argyll Ferries and Caledonian MacBrayne. Martin is a firm believer in CPD and lifelong learning and is currently completing a diploma in Economics with the Open University. Claire Guerin is an MSc level Biological Sciences graduate, with over 12 years of experience within the environmental sector. Claire began working at Zero Waste Scotland in 2011 as a Design and Waste Prevention Manager. Colin Henderson is the geospatial lead at Atkins, the UK's largest design and engineering consultancy.
Alex is a native Glaswegian who, after Strathclyde University, joined the Met Office in the early 1970s. He has held a variety of posts working amongst others as a forecaster at RAF Leuchars, Glasgow Weather Centre, Senior Forecaster London Weather Centre, and Senior Forecaster for the ITV National Weather. After London Weather Centre he moved on to manage the Met Office defence network in the south of England and the Mediterranean. As a senior leader within the Scottish Government, Robbie Parish holds a pivotal role in building partnerships across the entire public sector in order to transform the service landscape for the people of Scotland.
As a Board level Director with experience encompassing both the Private and Public sector, Robbie utilises this experience to drive forward public sector reform, and the opportunity digital presents in delivering public services which are accessible, user-friendly and cost efficient.
A digital strategist and software engineer at heart, Robbie is recognised within the industry at both a UK and international level for his ability to build award winning applications and services across a range of sectors. Since January 2013, Robbie has held the position of Director Online Services with responsibility for the delivery of digital service transformation for Scotland. Robbie's vision for the Scottish Digital landscape is founded on the premise that we need to put user needs at the heart of change. A keen golfer, Robbie is a lifelong fan of technology and innovation and is always on the lookout for ways to combine the two.
Mark Powles is chief executive officer of Business Stream, the leading supplier of water and waste water to businesses. Since joining the company at start up stage in March 2007, he has created a major stand-alone retail business operating in the world's first competitive water retailing market in Scotland. He has championed the benefits of competition in the water industry and is playing an influential role in driving forward the water market reform agenda in England.Business Stream is now established as a strong, sustainable and high performing brand delivering significant value for customers, through keener prices and a range of tailored and innovative services. He brings a wealth of senior management experience from private sector companies operating in highly regulated, competitive and customer focused markets across retail, travel and financial services, with leading companies such as Sealink Stena Line, National Express Group and AEGON UK. Very often it's the creative thinking that takes place across organisations and between sectors that leads to the best results.
Isobel divides her time between her home in a loch side village in Scotland and her second home in southern Spain. David is a very active Council Director of Glasgow Chamber of Commerce where he heads the Youth Employment Policy Group and is a member of both the Trades House of Glasgow and the Merchants House of Glasgow. David is a UK Charity Trustee for the marine protection organisation, the Sea Shepherd Conservation Society. Liz has worked in Further Education for a total of 20 years, the last 17 years at Stevenson College Edinburgh. Liz also graduated from Stirling University with a Post Graduate Certificate in Tertiary Education with Teaching Qualification (Further Education) in 2004. Director of Development with Scottish Ballet, Business Development Manager at Hampden the National Stadium and set up LpC Events in 2008. In addition, she has delivered many time management courses (which she calls focus management) to companies and individuals.
Valerie Maclennan, originally from Stornoway on the Island of Lewis, now living in the Glasgow area, has a warm relaxed friendly manner, and good sense of humour which has helped create the atmosphere required for her highly popular interview chat shows. Max uses his skills as a master manipulator of thoughts and ideas to influence members of the audience to make choices and decisions seemingly out with their control.
Officially launched at the event, which is the final forest rally of the 2013 season, the four car squad raced under leading local waste management firm RiverRidge Recyclinga€™s brand. Her work will be on display outside the Museum of Modern Arta€™s PS1 gallery in Long Island from late June onwards. However, urgent investment in infrastructure development needs to be a key strategic priority to allow the local renewables sector achieve its full potential, according to the Northern Ireland Renewable Industry Group (NIRIG).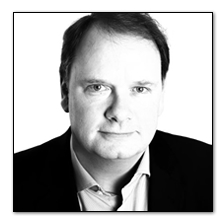 Action Renewablesa€™ director Michael Doran gives an overview on the importance of the Renewable Heat Incentive.
The harsh reality is that if we continue to consume resources at the rate at which we do today, then by 2050 we will need at least three times more material resources - and 70% more food, feed and fibre - just to maintain the status quo. In 1999, he became the MSP for Tayside North, remaining as the constituency's MP until standing down from Westminster at the 2001 General Election. He lives near Blairgowrie in his constituency and his hobbies include cycling and hill walking. He is Director of Service Design at Capita, a FTSE 100 company that delivers large-scale multichannel services for private sector and public sector clients such as the BBC, the Ministry of Defence, O2 and Birmingham City Council. Previously, he was Commercial Director at Scottish Coal and Celtic Energy, following his earlier career in minerals, shipping and construction products.
He is a of member of the Health and Social Care Management Board and one of the senior team responsible for implementation of the NHSScotland Quality Strategy. The IS' aim is to help councils and their partners improve the health, quality of life and opportunities of all people in Scotland through community leadership, strong local governance and the delivery of high quality, efficient local services. Prior to that, he was Director of International Programmes at Strathclyde University where he worked on local government and public sector development in India, sub-Saharan Africa and Eastern Europe.
He is particularly focused on the business impact of emerging technologies like Social Computing, Mobile Devices and Cloud Computing.
Prior to joining Scotland Excel, Andrew worked in a wide range of executive roles in the South Australian public sector including leadership roles in ageing, disability and Aboriginal affairs. One Public Sector Expo is a good illustration of the way we can bring together some thinking about the challenges for public services with practical solutions on display around the Expo. Delivered by Zero Waste Scotland, this new service is a one-stop shop where clients can access a range of free expert advice, training and funding. Warren then moved to Glasgow City Council where he lead in the accreditation of over 40 operational sites to the ISO 14011 standard and the development of the City's Environment Strategy and Carbon Management Plan. She has more than twelve years of stakeholder and change management, account as well as project management experience across government . Her specialist area is Digital Communications with particular expertise within the youth space. Prior to the Future Cities Demonstrator, Colin was responsible for Glasgow City Council's ICT Strategy and established an enterprise architecture practice within the ACCESS Joint Venture to increase the alignment of business and IT.
In a career spanning 30 years Martin has operated nationally and internationally with organisations covering logistics, technology and finance. Martin is a supporter of Social and Community Business and chairs Firstport Ltd, a start-up funding organisation for social enterprises. She supports the co-ordination of public, private and third sectors across Scotland so the third sector in particular can support people to make the most of digital technologies. She previously worked as an energy advisor with local authorities and community groups for the Energy Savings Trust, and more recently as an environmental consultant to SMEs and public sector organisations with the Green Business Partnership. Her current role is as a Key Account Manager within Resource Efficient Scotland's Public Sector Programme of Support. Colin has over 13 years' experience in Geographic Information Systems (GIS), including complex data analysis and modelling. Alex then became Head of London weather Centre where he lead a team of forecasters responsible for severe weather and road forecasts in the southeast of England, rail forecasts for the UK as well as overall monitoring of UK National TV and radio output.
Along with responsibility for Digital Service Transformation for Scotland, Robbie is also responsible for GLOW – the national platform of web services that connects parents, students and teachers in the Scottish education system. So if you know any apps which improve a golf handicap or would like to discuss Digital in the public sector more generally, Robbie is contactable at The Scottish Government, Online Services Division. She is Chair of the Scottish Baroque Ensemble and she is the first woman Patron of the Glasgow Celtic Society for the promotion of Gaelic language and culture. He served as Convener of Finance in the City of Edinburgh Council, as Minister for Finance and Local Government in the Scottish Cabinet and was a member of the Scottish Parliament from 1999 to 2003. His specialist areas include finance, transport, housing, planning, local government, legislative process and the Scottish Government. 8,900 employees and for the continuous development of GTG Training's external commercial sales to over 2,500 private and public sector organisations. Anna owns Achieve Balance which helps motivate people and companies to become more productive and achieve a better work-life balance. Anna has also delivered talks and facilitated workshops for teams from large companies, such as Lloyds TSB, to teams from SME's and smaller networking groups.
He gained an MA in History at Oxford University and an MBA at Cranfield School of Management. Jason is also the Medical Director of the Tayside Centre for Organisational Effectiveness and an Honorary Professor at the University of Dundee. He also acts as executive sponsor for key customers and partners, helping them to maximise the business value they derive from the IBM Social Business solutions they deploy.Prior to his current role, Stuart has worked in Technical Sales, Business Transformation, Product Management, IT Architecture and Development teams in IBM and Lotus.
After a period at Head Office, then in Bracknell, Alan returned to Scotland in 2001 as Business Manager for Met Office services to the offshore oil and gas industry. She has provided advice and guidance to organisations such as Consumer Focus, Student Loans Company, YouthNet and the Citizens Advice Bureau.
Before working with the public sector, Colin spent ten years working for a telecommunications company gaining valuable experience in network, operations centre and customer care architectures, and approaches to opening up services (such as service-oriented architecture, SOA) - experience that is now valuable within the context of smart cities.
As CEO of Dixon's B2B operation Martin built up the largest Apple reseller business in the UK as well as developing a £100m public sector business. An experienced programme manager she has a background in developing and delivering large-scale social inclusion and change management programmes. In addition, Robbie holds the position of Executive Director and Board Member at Visit Scotland.
He is the Director responsible for overseeing development of new events, partnerships and products. In his career, Martin has worked in FMCG, financial services, B2B and Gaming and has spent the last 5 years building a strong and successful digital team in what is Scotland's largest full service digital agency.
Looking carefully at this level of resource use our traditional linear model of make-use-discard doesna€™t so much appear frayed - as threadbare.
Chris is also a Fellow of Chartered Institute of Marketing and a Member of Chartered Institute of Purchasing and Supply. Martin was part of the team that brought the 5 radio authorities together to create Ofcom and worked with the London Borough of Hackney on developing its infrastructure for the 2012 Olympics.
He has a particular focus on helping other organisations to match their policy and practice objectives with the best ways to contact and network with the appropriate audience they wish to reach.
She was a project manager and staff manager for many employees, helping to motivate, stretch and develop them.Over the last 4 years Anna has coached and mentored individuals and groups in business to help them boost their performance, clarify their goals and plans, overcome obstacles, improve their confidence and enhance their quality of life.
Stuart has been involved in many industry bodies, including Guide Share Europe, EEMA and the IETF.
Martin is also a keen lecturer and academic and has written a number of papers covering areas as diverse as CSR and Emotional Intelligence in management development.
She has provided career coaching to individuals to help them discover their ideal career and maximise their potential through a practical, structured approach. He was a 2005-06 Quality Improvement Fellow at the Institute for Healthcare Improvement, in Boston, sponsored by the Health Foundation.
She has coached employees from large organisations such as RBS, the Home Office and IBM, medium sized companies such as Baillie Gifford, Abbott and Edinburgh University and many individuals who are self employed or setting up a new business.