At Dolphins Group we work to serve existing business entities and organizations from multinational,NGOs,Corporates,growing SMEs and Individuals Across Africa. As technology flatens the playing field the current and future competive edge is on skilled,upto date and innnovative human capital. This course highlighted my weaknesses in public speaking and presentation skills as well as the strengths. The course and the trainers are highly motivating and they made me believe that I can conquer my fears in public speaking with all the information they provided. The course is enriching and a must for all who do public presentations and for personal growth.
Good experience, good insight into personality, good foundation to grow more in public speaking. This training is a must attended for different level of management and anyone involved in public speaking and presentations.
The trainers were lively and amazing; am a very busy person but the two days went like an hour. Very captivating no dull moment throughout the two days' learnt skills that will turn around my public speaking and presentation skills. This training a big boast for me especially as I pursue to be great speaker and a presenter –Eloquent,powerful,fearless and speaking with conviction. This course is great and relevant especially to those who are and want to be in position of influence and leadership in an organization.
Fantastic training, definitely worth for personal development and a must for anyone who wants to climb the corporate or social ladder and enhance their business or career. For me the course marks a new beginning in my public speaking & presentation skills life. The most dangerous situation is not knowing or ignorance, but not knowing what you don't know. The training was very informative, it awakens a part of us that we mostly ignore or don't know.
This course was very good, informative and interactive; the facilitators were excellent and well diverse.
I loved the practical cases used in the delivery of the course materials thereby making the whole course memorable for lifetime. Absolutely a must course for all of us, we all need to progress and make impact and we will be call to speak in public or business and organization forums. I enjoyed the Etiquette skills training part, and the detailed aspects of presentations not to mention great networking and views from other participants.
This Training exceeded my expectations, detailed, informative and very practical, the team did great work. Vincent Cable read Natural Science and Economics at Cambridge University, where he was President of the Union, followed by a PhD at Glasgow University.Vince worked as Treasury Finance Officer for the Kenya Government between 1966 and 1968. After graduating from university, Michael worked for Coopers & Lybrand in Edinburgh where he qualified as a Scottish chartered accountant.
In 1995 Michael returned to the Borders and in 1997 he was elected as an MP following the retirement of David Steel. In May 2010, following the formation of the Coalition Government at Westminster, Michael was appointed Secretary of State for Scotland. As MP for the Borders, Michael remains committed to assisting his constituents as his top priority and to work for the best interests of the area. Lord Smith has a strong financial services background and a wealth of experience gleaned from a wide range of positions.
Working for Carillion Service for over 3 years Siobonne leads the strategic development of energy services to the private, social and commercial sector. Nathan has focused in recent years on the commercialisation and development of growth strategies for "green", low carbon and smart business strategies for cities and regions in the UK.
Jonathan has over 20 years' experience in the Technology, Design, Property and Construction sector, as well as in Finance and Investment in Strategic Development working with both the private and public sector.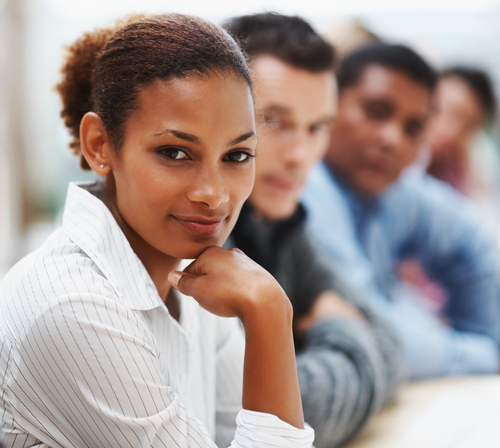 Jonathan has overseen the development of projects, particularly for two funding mechanisms: REIF (Renewable Energy Investment Fund) and UK GIB (Green Investment Bank).
A large part of Jonathan's role is liaising between the public and private sectors for project inception and development. Until recently, Jonathan also carried out a similar role for the City of Edinburgh Council, for strategic property and investment development.
Jonathan created Project Edinburgh and the String of Pearls projects for the City of Edinburgh whilst on secondment from Standard Life from 2004 to 2008. Having created a number of development frameworks, projects and investment opportunities with the Project Edinburgh Design Team; Jonathan and the team then secured major investment interest in the city from global investors and developers. Alex is a native Glaswegian who, after Strathclyde University, joined the Met Office in the early 1970s.
He has held a variety of posts working amongst others as a forecaster at RAF Leuchars, Glasgow Weather Centre, Senior Forecaster London Weather Centre, and Senior Forecaster for the ITV National Weather. After London Weather Centre he moved on to manage the Met Office defence network in the south of England and the Mediterranean.
Owen Kelly was appointed as Chief Executive of Scottish Financial Enterprise (SFE) in January 2008.
Owen's role focuses strongly on representing the industry to governments and regulators in Scotland, London and Brussels.
Rachel Kyte is the vice president for sustainable development at the World Bank, where she has overall responsibilities for the organization's global work in agriculture, environment, energy, infrastructure, urban, and social development, along with global public goods issues in those areas. Under his leadership it has grown into the largest group of its kind in Europe; he has also been involved in the creation of six University spin-out companies, one of which was awarded the Queen's Award for Enterprise.
He was promoted to Deputy Principal in August 2006 with a focus on research enhancement and business development. Ian is an economist by academic training and qualified as an accountant with Arthur Andersen in London before making his career in private equity at 3i, from 1987 to 2011.
Keith is Head of the Projects Group at Brodies and has been practising in projects for more than 15 years. Fiona Riddoch has worked in a range of management roles in sectors spanning consumer electronics to wind turbine components, and building system controls.
I have learnt wonderful points that will be applied in my public relations field from this day on. You must know how to express your content to grow in your career or succeed in virtually anything. I discovered that, in spite of my technical knowledge skills, my biggest asset for career progression will rely on how effectively I use my soft skills or rather the people skills. The trainers were very interactive, knowledgeable on the subject, driven for results and well organized. Thank you for letting me know my strengths and weakness which I need to enhance or work on. For example I found I had a great confidence which I could use more to enhance my Public Speaking and presentation.
After lecturing at Glasgow University in economics he worked as a first Secretary in the Diplomatic Service in the Foreign and Commonwealth Office (1974-1976). Michael and his family spent time in Inverness and after the army stint settled in Lanarkshire. In opposition, he focussed on foreign policy, defence, international development and Scotland. Currently Chairman of SSE, which is the second largest producer of energy in the UK and has the largest renewables portfolio in Britain, he has a comprehensive knowledge of energy trends.
In the early part of her time at Carillion she lead in the development and delivery of solar pv programmes in the domestic and commercial sectors as well as being involved in some early electric vehicle charging post projects. Previously, as a Partner at Grant Thornton UK LLP, Nathan worked with public and private sector organisations, across a wide range of projects and programmes in social, environmental and economic infrastructure. This has involved the development and coordination of the Scottish Green Investment Portfolio (SGIP) assisting the accessibility for finance for Low Carbon and Green Sector projects, development and planning of new funds and delivery structures for Energy, Waste and Community Renewable projects.
He advises on the development of teams to progress projects and investment structures and sourcing Public and Private finance and delivery interest for major projects. Alex then became Head of London weather Centre where he lead a team of forecasters responsible for severe weather and road forecasts in the southeast of England, rail forecasts for the UK as well as overall monitoring of UK National TV and radio output. Prior to her appointment in 2011, she was the International Finance Corporation's vice president for business advisory services and a member of IFC's management team.
In October 2006 he was appointed Director of the Glasgow Research Partnership in Engineering (GRPE), part of an £80m collaborative pooling funded by the Scottish Funding Council. As a former senior BBC correspondent he understands the importance of balance and neutrality. He has built up a broad range of expertise, and has experience advising lenders, developers, utilities, contractors and the public sector in project finance, JV and public sector-private sector transactions.
A large part of her working career was spent with Honeywell Controls Ltd moving from manufacturing to marketing, and business management, in Scotland, Germany and around the world. He was then Deputy Director of the Overseas Development Institute, which included a period working for the then Secretary of State for Trade and Industry, John Smith MP, as a Special Advisor. He is also Chairman of The Weir Group plc, Glasgow 2014 (the Commonwealth Games Organising Committee, and Non-executive Director of Standard Bank Group Ltd. Recent focus has been has been heavily weighted towards the emerging Green Deal and Energy Company Obligation policies as she has worked with DECC, other industry leads and internally to bring a sustainable business model under these new energy efficiency policies. His key policy specialisms in government were EU and international relations, and communications. In the last few years Nicolas has advised on a number of transactions including the IPO of Greencoat UK Wind (2013), the acquisition of SSE's Swedish wind portfolio by HgCapital (2013), the acquisition of the Dudgeon offshore wind project by Statoil and Statkraft (2012), the fund raising for Gaelectric Irish wind asset (2012), the acquisition of Elkem by ChemChina (2011), the acquisition of Clipper Windpower by UTC (2010), the acquisition of a stake in Camco by Khazanah (2010), the acquisition of Danstoker by Thermax (2010) and the sale of Dewind to Korean Daewoo (2009). As part of the Scottish Engineering research pool, he acts as Chairman of the Energy Technology Partnership.
John Morrison is the owner of Morrison Media Strategies a leading PR, Public Affairs and Media Training company. His experience spans a number of sectors, including renewable energy, urban regeneration, health, education, waste and transport.His primary focus is the development of the firm's infrastructure practice in particular renewables, urban regeneration and public sector-private sector transactions. From 1983 to 1990 Vince worked as Special Advisor on Economic Affairs for the Commonwealth Secretary General, Sir Sonny Ramphal.From 1990 Vince worked for Shell International and in 1995 became Shell's Chief Economist. He has held positions on various private and public boards including the Financial Services Authority and Financial Reporting Council (FRC), and a number of key positions within the banking industry. Her continued aim is to find increasingly appealing and easily accessible ways to make energy efficiency the obvious choice by combining different policy drivers, financial mechanisms and buying behaviours of people in their homes and in their businesses as we all have a responsibility and a great opportunity to drive changes and improvements to eradicate fuel poverty, improve the energy efficiency and in turn support the fight against climate change. He spent two years in Tokyo in the 1990s, promoting Scotland as an investment location.Owen joined the government service in 1988, shortly after graduating from Edinburgh University with an honours degree in Chinese. He has also advised a number of State owned utilities on their nuclear strategies including South African Eskom, Hungarian MVM and Romanian EnergoNuclear.
The renewables sector is a growing area of practice and he has advised clients on windfarm, hydro scheme and bio energy projects. He was made head of the economics programme at Chatham House and since becoming an MP, has been appointed a fellow of Nuffield College, Oxford and a visiting research fellow at the Centre for the Study of Global Governance at the LSE, for a 3 year period until 2004.Vince Cable served as a Labour Councillor in Glasgow between 1971 and 1974, before joining the Social Democrat Party. For example, he recently advised the funder on the refinancing and repowering of the first ever UK commercial windfarm in Delabole, Cornwall.
In 1997 Vince Cable was first elected to Parliament to represent Twickenham.He joined the Liberal Democrat Shadow Cabinet in October 1999 as Spokesman on Trade and Industry after a spell as a junior Treasury spokesman.
He was the Liberal Democrat Shadow Chancellor from November 2003 until May 2010 and was Deputy Leader of the Liberal Democrats until May 2010. He continues to advise public sector clients such as Glasgow City Council on the athletes village development for the Commonwealth Games 2014, and Aberdeen City Council on the rescue and refinancing of first UK PPP project to suffer a lender default.