Objective: To assess communication and interpersonal skills (CIS) of radiology residents through faculty and standardised patients (SP). Methods: In this day-long objective structured clinical examination (OSCE) in January 2009, 42 radiology residents took part at six stations in Karachi, each with a standardised patient and a faculty evaluator. Conclusion: Both checklists and rating scales can serve as satisfactory assessment tools for communication and interpersonal skills using objective structured and clinical examination with the assistance of faculty and standardised patients.
A day-long SP-OSCE was conducted at Aga Khan University Hospital, Karachi, Pakistan in January 2009. All post-graduate trainees enrolled in Radiology departments of Karachi, accredited by the College of Physicians and Surgeons Pakistan (CPSP) at the time of study and had attended the workshop on communication skills at the CPSP were eligible for participation.
Incident reports and patient complaints filed with the department of Radiology, where the study was conducted, were reviewed to identify six case scenarios. The university's medical school maintains a group of SPs for training and evaluating medical students in clinical as well as communication skills.
The trends for Cronbach's alpha were very similar to that observed with faculty evaluations.
Analyses of the use of the same tool by different evaluators - faculty and SP - did not reveal any consistent trends. CIS is recognised as an important set of skills for radiology residents and consultants.6 Limitations of human resources and assessment tools are critical roadblocks to formal assessment of CIS in exit examinations of radiology residency programmes. The above observations, combined with slightly higher alpha values obtained with the use of rating scales, suggest a better ability of rating scales to evaluate CIS. The ease of administration and objectivity make checklist an attractive option.13 On the other hand, global rating scales are deemed limited in terms of reliability and comparability. Regardless of the type of rating scale used, both faculty and SPs were capable of evaluating residents' CIS with satisfactory fidelity. There are certain limitations of this study that must be considered before drawing any direct or indirect implication from its results. The study demonstrated that both checklists and rating scales can serve as satisfactory CIS assessment tools in SP-OSCE. This journal is a member of and subscribes to the principles of the Committee on Publication Ethics. Each encounter lasted 15 minutes followed by independent assessments of the residents by both the evaluators.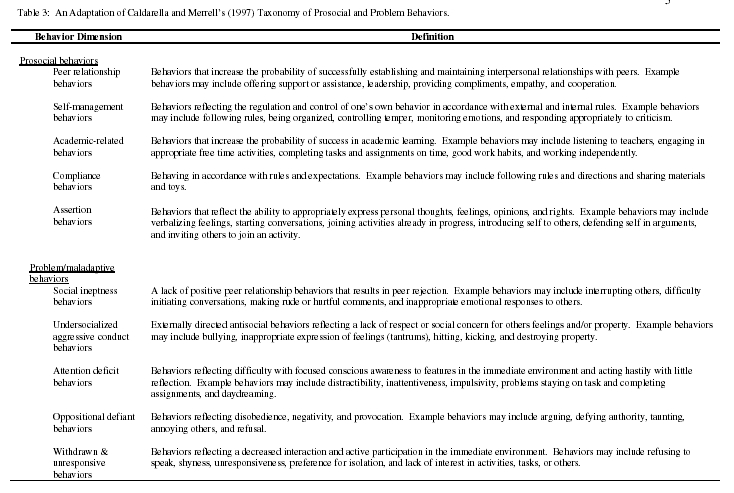 Subsequently, extensive literature review and expert discussions were conducted to develop items within each scenario. The OSCE comprised six stations, each with a permanently stationed SP and a faculty member.
Our study demonstrated moderate to strong correlation between checklist and rating scales for assessing CIS of radiology residents. The intra-class correlation coefficient - a measure of agreement between raters — was significant for both checklist and rating scale. Firstly, although all faculty members were qualified enough to be examiners for the post-graduate certification in radiology, the level of expertise in the particular areas of SP-OSCE may not be the same across the board. The actual choice of assessment tool and the evaluator would depend on the context, available resources, goals of the exam (e.g formative vs summative), and the institutional environment. Of the nine (five public, four private) eligible training programmes, three public and two private institutes were identified by random draw. The Kalamazoo consensus statement issued at the Bayer-Fetzer conference16 served as the scaffolding during this process.
The faculty evaluators were selected from among the examiners of post-graduate certification in Radiology. Each encounter spanned 15 minutes, followed by independent assessment of the resident's performance by faculty and SP using both the checklist and the rating scale. Frequencies (percentages) were computed for categorical and mean ± SD for continuous variables. However, if we consider absolute difference, it appears that a significantly higher score is awarded with the use of checklists compared to the use of rating scales. On the same note, internal consistency of individual vignettes was found to be satisfactory for both tools of evaluation, though slightly better numbers were seen for the rating scales. Rating scale can be an excellent tool in the hands of an experienced faculty evaluator, but the use of dichotomous checklists might be more convenient for SPs having limited background in medical education, training and assessment.
Prior experiences associated with residents' scores on a communication and interpersonal skill OSCE. Psychometric properties of a standardized-patient checklist and rating-scale form used to assess interpersonal and communication skills. Assessment of residents' interpersonal skills by faculty proctors and standardized patients: a psychometric analysis.
Should we use standardized patients instead of real patients for high stakes exams in Psychiatry? The assessment of communication skills in palliative medicine: a comparison of the scores of the examiners and simulated patients. After permission from each institution, a random sample of residents was selected from these programmes. All raters were provided the study protocol, cases and methods of evaluation one week prior to the OSCE.
This, again, suggests that a rating scale allows a subtler differentiation of examinees' CIS while maintaining the reliability traditionally considered inherent in a dichotomous checklist. In the current study, all faculty members were experienced in OSCE evaluations, checklists and rating scales; SPs had no such experience. In addition, SPs completed a 5-hour session with two master trainers one day prior to the OSCE. Cumulative scores of individual residents at each station were converted to percentage to allow for meaningful comparisons.
In fact, subjective ratings were found to have better reliability for CIS assessment than the checklists.14 Cohen et al organised 26 items into five sections, with each section designed to represent a different aspect of CIS.
Arguably, a more intense training could have led to a superior performance of SP evaluators. Paired t-test and Pearson's correlation coefficient were used to compare scores on the checklist and the rating scale. Thirdly, the faculty evaluators had an edge over SPs with respect to the time available for assessment, as they could complete their assessment in real time which was not possible in the case of SPs. We used a slightly different layout with a one-to-one matching of items on checklists and rating scales but have similar findings supporting the rating scales.