ARTISTS: We anticipate distributing metal for the retablo exhibition during the week following our opening on August 22, 2014.
Lawndale invites artists and the public to create contemporary interpretations of retablos on 8a€? x 10a€? pieces of sheet metal. If you received a tin, pleaseA download the entry form and remember to bring your finished piece to Lawndale October 7 - 9, 10 AM - 5 PM. Thanks for supporting Lawndale and purchasing retablos at our annual gala and silent auction.
Starting Wednesday, November 12, please come to the 3rd floor office during office hours (10 AM - 5 PM, Monday-Friday) to retrieve your work.
In 1988, Lawndale Art Center presented its first annual DA­a de los Muertos exhibition of retablos: small art works inspired by the traditional Latin American devotional art form of the same name. Starting October 20, guests are encouraged to bring a personal item of remembrance to add to our community altar honoring departed loved ones. One of Lawndale's most popular parties and biggest fundraisers, this silent auction of small art works, created and donated by over 250 Texas artists, feature contemporary interpretations of retablos, a traditional, devotional art in Mexico. Preview the exhibition Monday, October 20 - Wednesday, October 22 during normal gallery hours. ROCO is a professional chamber orchestra of 40 select musicians, distinguished guest conductors and dynamic composers who come together from all over the world to present engaging performances of classical and original compositions. Led by four composers, Musiqa's mission is to enrich and inspire the community through programs that integrate contemporary music with other modern art-forms.
By fostering the art of creative writing, the mission of Inprint is to inspire readers and writers in Houston.A nonprofit organization founded in 1983, Inprint fulfills this mission through the nationally renowned Inprint Margarett Root Brown Reading Series, the Cool Brains! Lawndale's 27th annual DA­a de los Muertos celebration continues with a Saturday fiesta for families and children honoring participating teachers and students whose artwork can be viewed in the Cavnar and Horton galleries. In Mictlan, the Aztec land of the dead, all of the contemporary ghosts are getting ready to go up and visit their relatives.
HGOco is Houston Grand Opera's unique initiative which explores making opera relevant to its changing audience. Vanessa AlonzoA made her opera debut as Lupita in the concert premiere of Cruzar la Cara de la Luna (To Cross the Face of the Moon) at Houston Grand Opera in 2010; A role she reprised in Paris at the Theatre du Chatelet and the 2013 tri-city tour to San Diego, Houston, and Chicago. Saul Avalos was born in Ciudad Victoria Tamaulipas and began his artistic career at the age of six. Children and teens promote the rich and colorful Mexican folklore through dance, music and art. In conjunction with our 27th annual DA­a de los Muertos celebration, Lawndale Art Center is offering an Adult Sugar Skull Class led by artist Amber Eagle.
Amber Eagle is a former Lawndale Artist Studio Program participant, sculptor of sugar things in miniature and metal things made of semi-trucks. Artwork from Houston area school groups will be featured in Lawndalea€™s Horton and Cavnar galleries during the months of October and November. Introduce your students to the DA­a de los Muertos tradition by scheduling a tour with the Lawndale staff.
Visit our Day of the Dead Teachera€™s Resource Page, originally assembled by Carrie Green Markello and updated by Christopher Hyunh.
Join us as we celebrate the art, music and folklife of Mexico through an exhibition of artist made retablos, student installations, workshops and performances. Sign up for our email newsletter to receive an announcement when retablo tins become available. We're sorry if you didn't get a tin this year, but hope you'll consider joining us for another year of celebration!
Aker, Ed Alba, Cyndy Allard, Sara Alvarado, Glinda Anderson, Vivian Arcidiacono, Andre Bally, Virginia Bally, Rodolfo Banuelos, Roy Barnes, Rebecca Bass, Mark Benham, Josh Bernstein, Daniel Bertalot, Krista Birnbaum, Mack Bishop III, N. Guests will also enjoy exhibitions in the Cavnar and Horton galleries featuring works made by Houston school children, many in the folkart traditions still practiced in Mexico today. The galleries will be closed Thursday, October 23, in preparation for the Gala & Retablo Silent Auction.
During DA­a de los Muertos, families create ofrendas to remember and honor the memory of their ancestors. Founded in 2005 by oboist, Alecia Lawyer, ROCO has been called the most fun you can have with serious music. With its innovative collaborations and educational programming, Musiqa strives to make modern repertoire accessible and vital to audiences of all ages and musical backgrounds.
Reading Series for Young People, through literary and educational activities in the community that demonstrate the value and impact of creative writing, and through support for the UH Creative Writing Program. Enjoy refreshments and children's activities such as decorating sugar skulls, along with performances by Houston Grand Opera, Mixteco Ballet Folklorico and Secret Admirer Puppets. She began her training with the late Alfonso Guerra at Multicultural Education and Counseling through the Arts (MECA).
Mixteco Ballet Folklorico is a non-profit organization dedicated to the research, preservation and education of Mexican customs, traditions and culture through the art of music and dance. Participants will learn how sugar skulls are made, and will decorate skulls with royal icing. Eagle received her MFA from the California College of Arts and Crafts (1993) and her BFA from the Rhode Island School of Design (1988). Funds raised in support of Lawndale's 27th Annual DA­a de los Muertos help underwrite the cost of presenting programs that celebrate cultural traditions of Mexico.
This page serves as an excellent resource for students and teachers interested in learning about the history and traditions of this unique holiday. DA­a de los Muertos programs educate audiences and encourage dialogue about the rich Mexican-American heritage in our region, as well as promote cultural awareness of this celebration of family, life and community.
Tins are limited to one sheet per artist and are issued on a first come, first served basis. The donated retablos are on view throughout Lawndale's DA­a de los Muertos programs and are auctioned at the Gala and Retablo Silent Auction. Blanca, Soraya Bodorff, Natasha Bowdoin, Elaine Bradford, Daniel Esquivel Brandt, Cathy Brisky, Cindy Broadway, Marilyn Brooks, Scot Brooks, Betty-Ann Brose, Christi Bruecher, Marissa Cardenas, Nubia CariA±o, D.
Music by Flash Gordon Parks, with complimentary beverages and delicious bites from AlteA±o 100% Pure Agave, Saint Arnold Brewing Company & Tacos A Go-Go. River Oaks Chamber Orchestra and Musiqa composers will present short original contemporary, classic compositions as musical ofrendas.
Today Inprint programs and events provide something for everyone and play a vital role in Houston's rich and diverse cultural life.
Avalos plays various instruments, such as the jarana, the quinta huapanguera, and the violin, all of which he learned to play from his father while working with him during the first years he spent interpreting huasteca music. Founded in 1992 by Jose Sada, the goal of this dynamic group of dancers is to provide Houston area youth with cultural activities that are rewarding to them and increase artistic awareness in the community as well.
All participants will take home their skull created in class, as well as a recipe and a sugar skull mold. These events foster pride and appreciation in one's own heritage and encourage tolerance and understanding. Proceeds from this popular fundraising event support Lawndale's free programming throughout the year.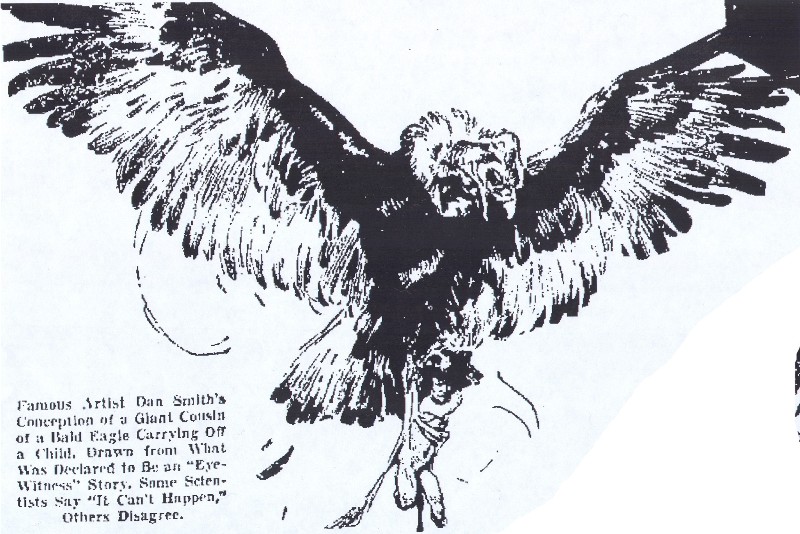 Grant Carr, Madeline Carr, Lee Carrier, Almendra Castillo, Penny Cerling, Chris Champion, JooYoung Choi, R.G. Alonzo recently received the International Leadership Award from the Texas Women's Empowerment Foundation.
At the age of 13, he entered the Tuna [university student organization] of the Autonomous University of Tamaulipas where he had the opportunity to participate in the International Cervantino Festival in Guanajuato, Mexico, and the October Fiestas in Guadalajara, Jalisco, in addition to traveling through various parts of Mexico and the United States representing the Autonomous University of Tamaulipas. Sada, along with co-director, Rosalia Chapa, emphasize strong mental and physical discipline while adding their unique style of choreography to the traditional folklorico dances. After completing her core fellowship in Houston she moved to Mexico for many years after having received a grant to study the art of Alfenique and Fiestas there. Contributions also fund Lawndale's free programs throughout the year and allow us to continue serving as one of Houston's leading contemporary arts spaces.
Clark, Michael Colyer, Jeff Copeland, Sarah Nelson Crawford, Beth Dewey, Elvira Diaz-Ocampo, Lina Dib, Jason Dibley, Megan Dickey, Eric A. In 1999 Vanessa was named the "Best of Show Vocalist" in Mariachi Vargas Extravaganza Vocal Competition. At the age of 15 he began his studies in the Music Department of the Autonomous University of Tamaulipas. He was musical director of Mariachi Meca, and was in charge of musical direction at the Todos Los Santos Catholic Church, which sent him on tour to La Verna, Italy. In 2002, Vanessa performed for the opening ceremonies of the Winter Olympics in Salt Lake City, Utah. In February of this year he had a special appearance accompanying Mariachi Los Gallitos of Houston, Texas, making Latin fusion with Texas Medical Center Orchestra of Houston.
Television credits include Cristina on Univision as a participant in the Festival de Rancheras and a Finalist on Estrella TV's Tengo Talento Mucho Talento in 2011. He previously directed Mariachi Victoria, which has accompanied various international artists such as Marco Antonio Solis, Joan Sebastian, and Maribel Guardia, as well as local artists of Houston, Texas.
Flores, Sean Flournoy, Richard Fluhr, Mary Forbes, Juliana Forero, Jed Foronda, Diane Fraser, Didi Garza, JulieAnne Gawel, Erica Gilbert, Scott Gilbert, Sarah Gish, James Glassman, Matthew Glover, Cinthia Gomez, L.E. Later in the 2013 2014 Tours of 'Cruzar' he made his debut at the San Diego Opera, Lyric Opera of Chicago, and the Arizona Opera. Kantu, Todd Kaufman, Cathie Kayser, Allison Kellogg, Clark Kellogg, Kathy Kennedy, Bradley Kerl, John Kidd, Hogan Kimbrell, Jean King, Anastasia Kirages, Carey Kirkpatrick, Sharon Kopriva, Jessica Kreutter, Jessica Lamb, Bill Large and Connie Fleming, Melinsa Laszczynski, Joan Laughlin, Terry Leavitt-Chavez, Marie Leterme, Marilyn Lewis, John Linden, Kevin Link, Charmaine Locke, Vincent Lopez, Renata Lucia, Yma Luis, A. Pebdani, Leslie Magdaleno, Jordan and Patrick Mahoney, Jason Makespeace, Nina Makepeace, Gabriela Maldonado, Judy Malone-Stein, Anin Kciniram, Allyn Martinez, Elias Martinez, Judy Masliyah, Mark Masterson, Marilyn Mathison, Colleen Maynard, Ken Mazzu, David McClain, Mary M. Moffitt, John Moffitt, Cindy Montgomery, Lorena Morales, Becky Morris, Pen Morrison, Don Moser, Michel Muylle, LA Naut, Steve & Sara Neel, Kia Neill, Jessica Ninci, Richard Nix, Carlos Ocando, David Olivares, Mari Omori, Lee Alice H. Pablo, Nadia Palhelo, Bernice Peacock, Eric Pearce, Robert PeA±a, Jr., Isamar Perez, Donna E. Perkins, Sergio Pernas, Paul Peters, Sara Peters, Mandy Peyrani, Peggy Jones Pfister, Brian Piana, David Politzer, Basilios Poulos, Carlos Pozo, Georgia Redonet, Cary Reeder, Michael Remson, Kim Clark RenterA­a, Rosalva Reyes-Hada, Brent Richardson, M. Roberts, Andrew Robinson, Andrew Rolston, Robot Ronnie, Carolyn Rose, Stephen Ruiz, Mitch Samuels-Grystar, Elba Gabriela Santana, Charlie Jean Sartwelle, Kay Sarver, Rose Scharning, Beth Secor, Amanda Shackleford, Luke Ikard and Kailey Shea, Bonnie Sheeren, Leslie Shershow, Robyn Sieverding, Christine MarinA­ Sigman, Michael Simmonds, M.V. Smith, Karen Anne Smith, Trudi Smith, Graciela Socorro, Al Souza, Annie Souza, John Sparagana, Loni Sproles, Ann Stautberg, Brady Steward, Jamie Stults, James Surls, Daniel Szymanowski, Rebekah Tee, Marjorie Ng Thai, The Art Guys, Britt Thomas, Frank X. Tolbert2, Michael Toskovich, Wing Tse, Patrick Turk, Randy Twaddle, Helena Gijsbers van Wijk, Rachelle Vasquez, Tanja Vaughn, Myke Venable, Monica Vidal, Regina Vigil, Tina Villarreal, Taylor Waldt, Camille Warmington, Dianne K.