You have put together another awesome post that is going straight into my Delicious bookmarks to be referred back to early and often.
I have found that simplifying my life and going back to the old fashioned way of doing things is almost ALWAYS beneficial.
I, too, seem to be finding that the old fashioned way of doing things end up leading to a much more clean and simple financial life.
I've streamlined most of my finances except my checking account to my saving account. I'm trying to give this kind of advice to students, just having had graduated myself, being in stuck in student debt isnt a nice feeling!
One thing about emergency funds that more people seem to be realizing lately is that a Roth IRA can be tapped as an emergency fund.
I am going to come out and say that I am doing almost everything 100% opposite from what you wrote. Getting simple sounds simple, but at the same time we all have varied rolls and ways to manage these things. It's no wonder that despite all your dedicated healthy eating and exercise, you still struggle to find enough energy to get through the day.
De-stressing by simplifying your life is the greatest health and happiness regime you could ever adopt.
Unless you live in a bubble you have to bump along with a range of personalities every day. Let go of unnecessary dogma – let the kids leave their rooms untidied – unless there are actually rats under the bed! Constantly saying yes and being the 'go to' person sounds like a strategy for less stress through appeasing others. Gently cut off from people who cause you stress, anxiety or discomfort – distance yourself from family who add stress, not happiness to your life. Remove mental stress by eliminating duplication among your possessions – Give away or sell that second TV. Delete any digital memory unless it brings you joy – delete 80% of those photos and videos.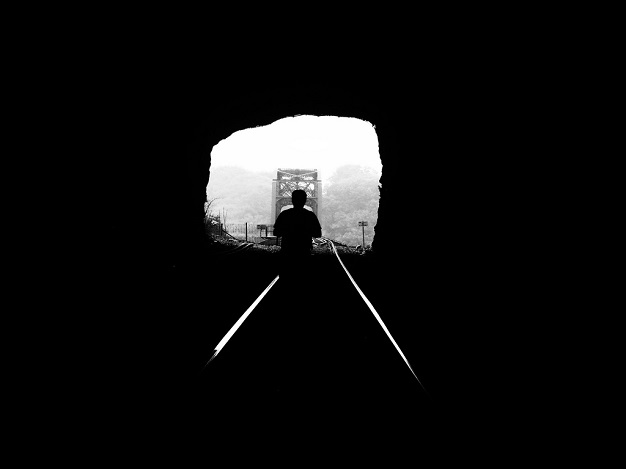 Over-indulging your appetite for shopping rarely leaves you sated, just more financially stressed-out and guilty. Reaching for your wallet or purse may be a short term solution that leads to longer term problems – ask yourself if you really need that new TV? Strike the stress of spiraling debt from your shopping list – be creative and see how little you can spend this month.
Diffuse the power of advertising – mute the sound and find a creative task to do while the commercials play. Swap your competitive nature for your compassionate one – bring people together in your neighborhood or in your cyber world with a cause, club or blog.
Stop competing to be like everyone else – contribute to freedom of expression and speech by wearing what you like and saying what you feel.
Mark & Laura are on a mission to help you de-stress and grow your happiness by simplifying your life. January 26, 2016 Thanks Kristin and congratulations on your wonderful new family addition. January 27, 2016 Hi Elle – co-operation can get you so much further than competition – and with much less stress! Saying yes to too many unimportant things can leave you having to say no to the important things in life.
January 29, 2016 Hi Nicki – I think hoarding stuff is a natural human tendency, but it feel s so good when you can let it all go! Traveling really does force you to work out what is really essential in your life, especially long term travel.
I just got married and we moved into a new apartment together and realized how much junk we have. I am not a fan of what we are doing financially, but my hands and pockets are in so many courts that sometimes it is hard to keep up. I spent years as a health professional watching clients strive hard to take responsibility for their health and happiness, only to see it deteriorate. No immune system can shake off the constant demands of today's over-stressed, over-pressured world.
It will give you more powerful health benefits than years of sound nutrition and workouts could ever achieve alone. Don't let all your healthy eating and exercising go to waste by neglecting to tackle the stress in your life. I really enjoying helping others and volunteering at church but I tend to overcommit myself and slack in areas of my own life that need attending.
We are currently a 3 car family (between three people) which can be a bit of a hassle sometimes. I've started making budgets and spreadsheets on the screen before, but it never seems to have the impact and I never really feel like I accomplished anything.
I have so many dreams, goals and ideas but getting one kick ass project off the ground needs to be number one and the rest will fall in place. Mark and Laura run a great website called EnjoyLifeSlowly in which they care about all things intentional: destressing, minimalism, slowing down, living healthfully, and more. With a new baby in the house, the volume of unnecessary STUFF being gifted to us is incredible… And it stresses me out!
Finances are complicated enough, not need to make things harder, just simply your finances and your life.
They are on the front lines of pushing the minimalist lifestyle forward by conducting delightful interviews with bloggers in the field. Trying to consign or donate as much as possible so all the extra baby jeggings and teething toys (and those weird miniature blankets with stuffed animal heads?!) don't completely take over the house.
Also we live in a society that has made ever increasing consumption a criteria for economic success and a sign of personal success. It's also my goal to spend more time and money on experiences this year, rather than accumulating things. I'd love to be able to take off and live somewhere else, the way you and your family have done.