My grandmother passed away last month, and on the day that she died, I was walking down our country road, with Oreo and Paris, thinking about her. It made me cry but it gave me the peace that you feel for my little angels, beautiful, thank you. Suddenly a beautiful Monarch butterfly came flitting out of the trees, and floated around above me, very unusual for this time of year, they are not supposed to be here. I felt a peace in my heart, because I felt like the Lord sent the butterfly to comfort me, and to let me know that my Mimi had shed her old earthly a€?cocoona€?, and was now in Heaven, in her glorified body, just like the metamorphosis of a butterfly.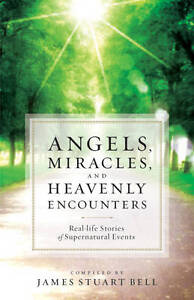 After the walk, I didn't mention the butterfly to anyone, since the busyness of life has a way of making us forget about the everyday miracles that happen around us. My husband had to get off the job that he was on, to come and bury him, so as we all sat around him, stroking his beautiful brindle coat, holding his paw in my hand, and trying to seal everything about him in my mind; his curled ear tip, the beautiful half round marking on his neck, that looked like a cookie being dipped in milk, the softly grayed muzzle, the big paws that he loved to have dremmeled, and the tummy that you couldna€™t sit in a chair with your legs crossed without him coming up and trying to get you to scratch with your foot.
Cait, the walking 10 year old nature encyclopedia, had picked it up and taken it to a tree, so it would be away from the dogs, and commented to Whitney that it was a€?unusual for a butterfly to be here at this time of year, because this is when they migrate to Mexico.a€? As soon as Whitney mentioned the butterfly, a peace came over me, and I ran outside, crying, to see it, but it had already flown away. I came back in and told my kids about the butterfly that I had seen last month, when I was so sad about Mimi, and then today, when I was praying so hard for my Oreo to be in Heaven when we get there, God sent another beautiful butterfly, to give me the comfort of knowing that we will see him again.I am still in shock that my beautiful best four legged friend is gone, but I have peace in my heart that our beloved pets WILL be in Heaven, no matter what any theologian says to the contrary.