Despite the tumor-shrinking medical miracle that has bought her a few years, Hazel has never been anything but terminal, her final chapter inscribed upon diagnosis.
Insightful, bold, irreverent, and raw, The Fault in Our Stars is award-winning author John Green's most ambitious and heartbreaking work yet, brilliantly exploring the funny, thrilling, and tragic business of being alive and in love. This entry was posted in Crafts, Quiet Book, Sewing and tagged Free, Patterns, Quiet Book, Sewing on September 27, 2011 by Stephanie. I found your blog through Pinterest and have started my son's quiet book with this page. Recent PinsTAPFavorite Shopping SourcesI buy a lot on Amazon, thanks to my our Prime shipping.
Unless credited otherwise, all photos, patterns and content on this blog is © Stephanie Segall 2011 - 2015.
You are welcome to feature my work on your blog, but I require a link and credit back to the original project.
Enter your email address to subscribe to this blog and receive new posts by email as soon as they go live!
We periodically open up the doors of our Somerville Warehouse to the public to explore stacks of used and bargain books.
For 2014's Summer Warehouse Sale we awarded early entry via five golden tickets, Charlie and the Chocolate Factory-style. A unique way for readers to create a wealth of great books—Get a membership for yourself or for a gift!
But when a gorgeous plot twist named Augustus Waters suddenly appears at Cancer Kid Support Group, Hazel's story is about to be completely rewritten.
Their relationship is all the more miraculous, given that they met and fell in love at a cancer support group.
For the lion's mane, I went in a circle making loops of embroidery floss then securing each with a stitch at their base. I cut out a random steam shape out of batting and sewed it to the background behind the smoke stack.
THE FAULT IN OUR STARS, based upon the number-one bestselling novel by John Green, explores the funny, thrilling and tragic business of being alive and in love. So Mr Lion is driving, Miss Elephant is in the middle car and Monkey is riding in the caboose.
I did one row that was a mix of an orange color and a dark gold, then a second layer that was bright gold.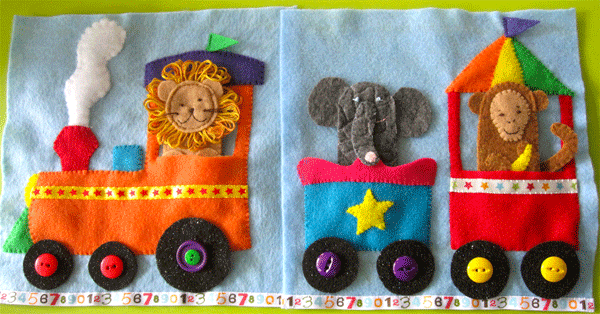 I am currently working on your Circus Train and am curious if you could explain, in a bit more detail, how you did the lion's mane?
I just finished using your pattern today for my son's quiet book and loved how it turned out! Our five favorites won early entry into Saturday's sale, plus some Taza chocolate (of course). The closest T stop is Porter Square, on the Red Line, and bus lines #83 and #87 have stops on Somerville Ave.
For both the lion and the elephant, I made little bunches of floss and tied them at one end, then hid the tie between the two layers of tail.