I am sure you have all seen the film poster or trailer of Life of Pi a few years back, but did you also know that it is originally a book, written by Yann Martel, based on a true story?
As per usual, I won't disclose too much, but as it is already pretty clear from the front cover you will be reading a story on a boy. Haha yes I remember this was the one that already stood out for you in my summer reading post I hope you like it! The son of a zookeeper, he has an encyclopedic knowledge of animal behavior, a fervent love of stories, and practices not only his native Hinduism, but also Christianity and Islam. Pi has had, what most of us would already consider an unusual childhood, living in the Pondicherry zoo in India owned by his father. I literally had put reading it off for so long- I was just imagining some very long-winded story and had not anticipated something so deep and moving! When Pi is sixteen, his family emigrates from India to North America aboard a Japanese cargo ship, along with their zoo animals bound for new homes.The ship sinks.
Pi finds himself alone in a lifeboat, his only companions a hyena, an orangutan, a wounded zebra, and Richard Parker, a 450-pound Bengal tiger.

No further description is needed as this is one of those books where you will find, it really rather about the journey and not the end. Soon the tiger has dispatched all but Pi, whose fear, knowledge, and cunning allow him to coexist with Richard Parker for 227 days lost at sea.
I had been recommended this for a very long time by my best friend but did not wind up reading it until a copy of it was literally forced in my hands. When they finally reach the coast of Mexico, Richard Parker flees to the jungle, never to be seen again. I was first introduced to this book during my freshman year of college, when I caught my surfer roommate, who wasn't much of a reader, devouring it one week in the spring.
He told me it was about a boy and a tiger trying to survive on a ship in the middle of the ocean. With a new major film coming out at the end of the month, directed by the master Ang Lee of all people, I knew I had to check out the book beforehand. I found a pristine, super low priced copy of the book at Grassroots (the best independent bookstore in Reno) and finally took a crack at it.There are three sections to the book, and the best, by far, is the second.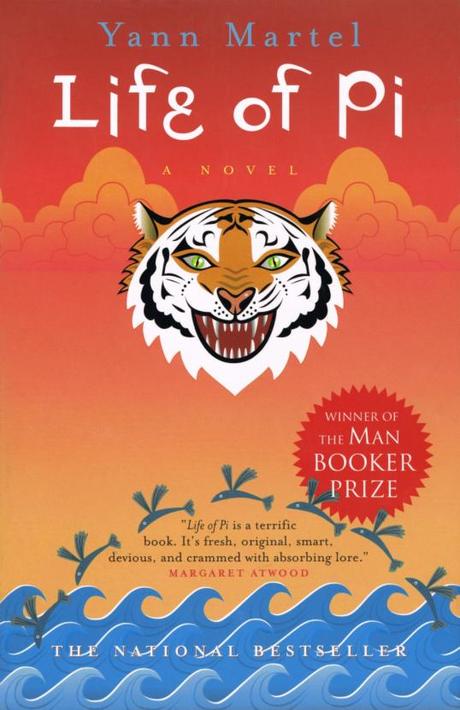 Once young Pi is stranded on the boat, with only a few random, potentially dangerous animals on board to keep him company, the book really takes off, and it's this section that was the real stunner for me. The details surrounding the gore, the pain, the will to live, nearly stop your heart, and the way Pi slowly, over the course of many weeks, develops a friendship with the tiger, is stunning. You as the reader get inside Pi's head as he tries to survive, and you try to imagine what you would do in such a terrifying situation. Leave it to Ang Lee, one of our most eclectic and surprising directors, to take on this beautiful story.