Young attractive businessman in stress at office computer desk pointing hand gun to alarm clock in out of time and project deadline expiring concept in angry and frustrated face expression. It's not just the actual places where were our lives often intersect, like a park or forest, but the spaces where our emotions meet. When a creature on an examining table turns toward my camera, I see the universal reactions of pain and confusion in its eyes.
The work documents the infirmed animals' recovery with a sense of wonder as they heal, hoping to return to the wild forests of the Northwest. I hope to capture the palpable emotions in my photographs because I can't help but contemplate how much we actually know about each other.
The more I was around these animals, the more I saw their inner beauty and intelligence and the more frustrated I became by our world and how much of nature is neglected or destroyed.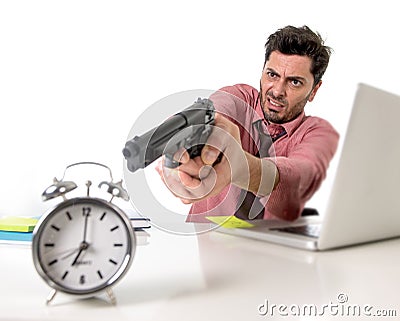 I believe the wild creatures among us embody the instinct and love we have lost, and with this I realized more and more the purpose of my work.