In early 2015, Own Your Ocean was produced with the help of a successful Kickstarter campaign that raised over $7,000 toward the EP.
This is a fantastic taste of a band that I want a smorgasbord from; this is just too much of a tease. Summary: he passion and emotion is clearly evident throughout the EP as Direct Divide gives it their all. WWF technical resources and reports related to our work on the British Columbia coast on ocean noise. Archive of a 2-day workshop hosted by WWF-Canada to better understand ocean noise pollution, conservation concerns and ongoing research on Canada's Pacific Coast.
A report commissioned by WWF-Canada to map underwater noise from shipping activity on the BC Coast. A report commissioned by WWF-Canada to understand the anticipated changes in the soundscape of northern BC from projected increases in shipping activity. We know it can be hard to feel very motivated about the election, so this year, we thought we'd have a bit of fun. Be sure to check back on National Whale Day on the 4 June when we'll be introducing our candidate, Wilbur Whale, and his Whale and Dolphin Party to you and giving you some ideas on how how you can help. Launched in 2008 by IFAW, National Whale Day is a celebration of the whales and dolphins that migrate to our coastlines annually and Australia's position as a world leader in whale conservation.
IFAW's National Whale Day provides an opportunity to raise awareness of, and discuss solutions to, the threats facing whales and their environment including whaling, noise pollution, vessel strikes, marine debris and by-catch, entanglement and climate change.
The album ranges from the deeply layered "The Prophet" to the bare and acoustic "The Sage," and "I Talk To The Wind" is easily one of the most beautiful songs here.
Nebulae isn't just a backdrop for Ana Batista's angelical voice, it shows the exceptional musicianship from acclaimed guitarist Narciso Monteiro, bassist Sergio de Meneses, and talented drummer Filipe Braga. An invisible form of pollution is permeating our deepest oceans, posing an insidious threat to whales, seals and other sea creatures, a new report warns. Earlier this year, 16 whales and a dolphin were stranded on the northern coast of the Bahamas.
They are made up of Razz on lead vocals and strings, multi-instrumentalist Kevin Proctor playing guitar and synthesizer and Valdemar Huguet on drums. The passion and emotion is clearly evident throughout the EP as Direct Divide gives it their all. I really hope that they can get more fans based on this and put out a full album so I can hear more from a band that just stole my ears away from a lot of other bands. As it coincides with the federal election campaign, we're using National Whale Day to highlight the whale-friendly policies we would like to see the next government introduce. The Portuguese quartet aim to recapture the essence of old school progressive rock, and the outcome is a dark, atmospheric and involving sound.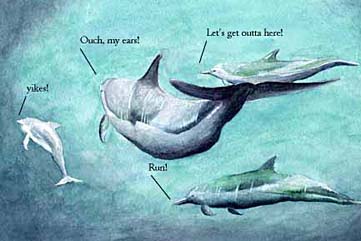 This is a great taste of what the band has to offer and will be one to watch out for in the future.
With strong vocals from Razz, Proctor and Huguet doing a great job with the music and the added violin, it becomes a bombastic and thrilling listen. The opener, "Hope," sounds like a little piece of Pink Floyd's David Gilmour's guitar fiddling while the closer "Embrace the Darkness," seems much more goth and like Bauhaus. I was a bit scared to see how the violin would be mixed into the music, hopefully not overpowering or watering it down, but thankfully, it adds so much more to the songs and really surprised me at how much I really enjoyed it. Nebulae delivers a strong and dark atmospheric sound, almost resembling a movie soundtrack at times. The album also includes a cover of King Crimson's "I Talk To The Wind," and Elp's "The Sage. The vocals are amazing, and the synthesizer is beautiful, I really just can't get enough of that track. Don't be fooled into thinking that was the only song on here that I enjoyed, on the contrary, every song was a delight to listen to and deserves a repeat listen.