04.01.2015
When you add a password to your account, besides setting a password hint, you should create a password reset disk in case you need it. Step 1: When entering a wrong password, it will show you the Password hint and you can reset password as following picture. Step 2: Click NEXT and select your USB password key disk drive to reset the password with a new one.
This USB Password reset disk only use in a certain account which you have created before, or it won?t help.
If you don?t have a password reset disk and you need to regain access to your system with a few minutes, see bellow.
The method is easy for a computer newbie and it?s the fastest if you don't have the reset disk. I know, It's kinda stupid really, But i actually still have 2-3 floppy drives still in the cupboard. HAHAHAHAh Microsoft needs to get with the times no one uses floppies anymore well most of us. I forgot my windows 7 password on my Dell laptop and I have been searching for ways to unlock it to keep from having to restore my laptop because I would prefer not to lose all of my information on my computer.
If you have create a windows 7 password reset disk before forgetting login password, it will be the best password recovery tool to reset the forgotten password. On logon screen, when you attempt to lgon with wrong password, you will receive an errror message which prompt the user name or password is not rgiht. This method will describe how to use third party password recovery tool to create a third party password reset disk, and use it to recover the lost password for windows 7. Step 4: When Chntpw program starts, you will see black-white screen, then you can follow the instructions it shows to remove a user password step by steps. Step 5: Chntpw will prompt you to select a windows partition, if your computer have one system only, you can keep the default options, and press enter to go to next step. Step 7: After password removal operation, what you need to do is save changing and exit chntpw.
Except the methods mention above, there still many methods can reset windows 7 password, but they may be not as easy as above. Windows 7 Password Reset - Shows more solutions to get around windows 7 password when forgot it. I got a windows pe from Microsoft office site, and burn it to my USB disk, it boot OK but cannot find my windows server 2008 system, so I could not have the change to create a vb script to reset my windows password.
Three efficient Windows Vista Password Reset methods to help you reset vista login password, and don't worry about forgetting vista administrator password any more. You may be being locked out of your vista windows, and are worry about how to get round the lost password and regain access to your windows.
This is the easiest way to reset your vista password when you are locked out of your vista windows. Step 1: Get Vodusoft Windows Vista Password Reset software and install it to a accessible windows. Step 4: Inset Vodusoft Password Reset disk to the locked computer and restart the locked computer.
Step 2: Create a bootable live cd with Offline NT Password and Registry editor image file. Step 4: After Offline NT Password and Registry editor program starts, you can follow the instructions to remove the password for vista user.
Tips: In general, you can use the default options to remove the password for administrator user. Note: If you want to use Offline NT Password and Registry editor to reset a new password to the selected user, you may get fail result for unknown reason. A Windows 7 password reset disk is really important especially when you ever forgot your account password.
Note: Before you proceed, make sure have some kind of portable media to create a password reset disk on. In I want to create a password key disk in the following drive: drop down box, choose the portable media drive to create a Windows 7 password reset disk on.
There are a lot of third party tools which could help you to create Windows password reset disk online after you forgot your Windows 7 password.
Step 1:Type an incorrect password on the Windows 7 login screen to bring up the Reset password link that will present below the password box (see screenshot below).
Windows Password Unocker is a well-known tool to reset forgotten password for Windows that comes with both Windows and Mac versions. Ophcrack is an open source (GPL licensed) program that can recover Windows 7 administrator and other user password by using LM hashes through rainbow tables.
Safe Mode might be the first thing that will come into your mind whenever you run into computer problems. I bet you can easily solve the Windows 7 password lost problem by using one of the options listed above.
PC AdvisorNeither should you be fooled by the suspicious sites that claim to offer a free download for Windows 7 - even if you can get the software for free, you will still need an activation code to use it. Innovation in TextilesDuring read the cache metastore, it is leverage Connection because you can modify the Asymmetrix Manager queries such that goal. ID card maker program is capable to generate high resolution, attractive business cards, ribbons, coupons etc in short span of time. Asunsoft Windows 7 Password Reset is one of the fastest Windows 7 Password Recovery tool which can help you reset forgotten Windows 7 password eaily and safely such as Windows 7 Administrator and users' password. Windows 7 Password Reset is useful for people who forgot Windows 7 login password and don't want to reinstall Windows 7 system or lose files. Windows 7 Password Reset Tool is a professional Windows password recovery tool which can reset Windows 7 administrator and user's password without data lost. Card label designing software is best solution to make customized, ready to print business cards and coupons in effective manner. The latest version of VRoot download compatible with 8000+ Android devices and support for newest versions of android. Label design program is great solution to produce outstanding and most suitable student ID card, personal ID card and employee ID cards in different size. Microsoft has been adding great looking themes to the personalization gallery ever since the gallery was launched to help end users to customize Windows 7 with themes, wallpapers and gadgets. ID cards and ID badges maker software designs high quality coupons, logos using wizard and with blank formats. Company offers highly advanced and technically sound barcode label creator software that provides you full flexibility and functionality to generate high quality barcode labels to fulfill the need of packaging, supply and distribution industries.
This is an easy-to-use training software for learning basic strategy and card-counting for blackjack (now with a 1-on-1 game with the dealer with lots of available options including a max of 4 hands after splits).
However, It?s only a moment for youforget Windows 7 password and it may take you several days to regain access to your system.
But in this step, make sure your computer is boot from USB drive, you can set a BIOS if necessary.
I downloaded Offline NT Password & Registry Editor, hoping to be able to get into my computer again. Also, you can create a third party password reset disk with third party password recovery software when forget login password. I got the full version of Vodusoft Windows Password Reset Special, and used it to create a bootable password recovery disk. If you have a password reset disk, keep reading, and follow the steps below to create a new password to the locked user account. Remember to set the locked computer to boot from CD-ROM before booting the locked computer from live cd.
If you want to remove the password for another user, you should pay attention to every step. When finishing creating, you just click Next and then click Finish in the next window and remove the flash drive or floppy disk from your computer. By using this method, you could create the password reset disk at any time without knowing the password.
Since there are two methods to create a password reset disk for both unlocked and locked computer, you can never worry about forgetting Windows 7 password any more.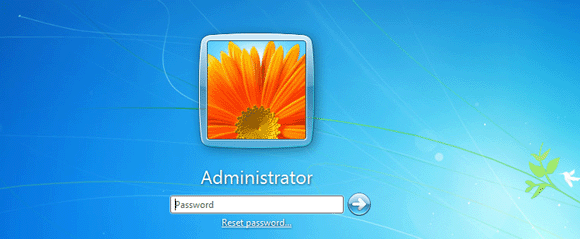 A strong login password to Windows can effectively password protect your laptop and stop unauthorized users, whereas it will lock yourself out of your PC once Windows password forgotten.
But never to worry about it if you create a password reset disk after password protecting your PC. The program includes the ability to import the hashes from a variety of formats, including dumping directly from the SAM files of Windows.
For example, you can do system restore or clean reinstall of your computer system if you don't mind losing the computer data. Download label creator utility is best way to create multicolored cards and labels using wizards, with blank formats. Label Making Software let you to create striking designer labels with the help of Free Label Templates at an affordable cost. Well, Windows 7 Administrator Password Reset will help you reset it regardless of administrator or other user passwords.
But developer geohot has now released Towelroot, a new tool that makes rooting many Android devices extremely simple and easy.
Simply click on on one button, you probably can root your mobile system immediately.IRoot's purpose is providing the excellent and best experience for all android clients. If you have problems with how to create USB windows 7 password reset disk, you can see more details in MS website.
I followed the instructions to access it by downloading the program onto a USB stick and I also tried burning a disc.
If you can get into windows with a user who has administrator privilege, you can use this method. A great number of methods can reset lost password for Windows Vista (include home base, home premium, professional and ultimate edition) without current password. Offline NT Password and Registry editor is a console program which is operated by text command, so it is not easy to use as GUI base program. You cannot be able to create a Windows 7 password reset disk on a CD, DVD, or external hard drive with this feature. As a Windows 7 user, what will you do to regain access to computer when forgot password on Windows 7? Or you can have at the top 6 free windows password recovery solutions we've talked about before if this freeware isn't suitable for your case. It is claimed that these tables can crack 99.9% of alphanumeric passwords of up to 14 characters in usually a few minutes. It allowed me to go in to reset & reboot but once I rebooted my system, I still had the same issue and I was unable to get into my computer. By the way, these methods are easy to carry out, and you do not need any professional computer knowledage. OKay, when the wizard start, what you need to do is follow the step by step guide until to the last step. In this article, you will learn the three effecitve and easy Windows vista password recovery methods. If you have created a Windows 7 password reset disk, forgetting your password is no longer a crisis. You could format the hard drive or reinstall your operating system, but that wouldn't keep you from partial loss of data, personal settings and extra headache. Just run Reset Windows passwords from a bootable CD or USB and reset the forgotten password or unlock the account.
On the other hand, the password lookup algorithms are unique and not used in any similar application.Unlike other utilities, Reset Windows Password is the ONLY program that can CORRECTLY process all types of Windows accounts.