12.03.2016
By creating an account, you acknowledge that PBS may share your information with our member stations and our respective service providers, and that you have read and understand the Privacy Policy and Terms of Use. With the finale of "Top Chef Boston" airing this week, I decided to cook up some stats on my favorite cooking show.
Fall is just a leaf drop away, which means it's time to whip out the light jackets, delicately sip pumpkin lattes, and binge watch food TV. As soon as I realized there was even a small chance that I might end up actually cooking for the "MasterChef" judges, I started preparing.
Prospective child chefs must be pre-registered to audition, and should bring their own aprons. Andrew Zimmern visits Chicago in tonight's episode of "Bizarre Foods" on the Travel Channel.
When Homaro Cantu, chef of Moto and iNG, appeared on the third season of Food Network's "Iron Chef America" back in 2007, he bested original Iron Chef Masaharu Morimoto by a single point in a battle of beets.
Following shortly behind Bobby Flay, who was spotted in Uptown in late September, Nadia stopped by Chicago for a food and wine tasting event with Apothic Wines. The WTTW show "Check, Please!" kicks off its twelfth season this Friday at 8pm with reviews of Andies, GT Fish & Oyster and Midlothian's Hog Wild. Two delegates from Chicago will compete on this season's Top Chef Masters, which starts up next month: Takashi Yagihashi and Art Smith -- though strangely enough, Bravo's website makes no mention of Smith's well-known Chicago joint. POV, or "point of view," is important to a Food Network host, and so this week's episode of "Food Network Star" had the contestants honing theirs.
In the process of defending himself, Judson explained again that he was overweight for many years and that his rediscovery of flavor happened through his weight loss journey, training himself to seek flavor instead of calories. After the consultations, the teams assemble to meet the week's guest judge, past "Food Network Star" winner and superstar Guy Fieri.
The "Food Network Star" contestants were on the chopping block this week, facing a food basket challenge and the judges from "Chopped." Each team competed against each other to create desserts based on whatever was in the basket, with one contestant from each team heading to the elimination round. As a member of Team Alton, Judson Todd Allen ended up getting The Pickle Guys pickle store as his inspiration. The eighth season of "Food Network Star" debuted last night (they've dropped "Next" from the title -- which is good, since so many seasons have resulted in multiple stars, and not always the one who won), and Two Chicagoans are in the mix: Kara Sigle and Judson Allen. Kara Sigle is the owner of Nostalgic Catering -- as well as a partner and instructor at The Total Body Boot Camp.
Always a bridesmaid, eventually a bride, but not a Top Chef -- Sarah Gruenberg cooked her heart out on last night's finale episode of "Top Chef," but it just wasn't enough to stop Paul Qui from taking the title.
In a twist on a familiar finale element, the top sixteen, PLUS three wannabe contenders who didn't make it past the Alamo, AND two master chefs were trucked in to cook a dish for Sarah and Paul to evaluate -- and choose by taste test which chefs would be their sous-chefs for a 100-person, 4-course dinner service.
Tom asserted at Judges Table that the final meal was some of the best food to come out of the show -- and with no kitchen disasters (REAL disasters anyway, un-wiggly egg custards and pin bones in salmon notwithstanding) and two very interesting menus, it's not hard to believe. The Vancouver Chinatown Quickfire tag-team challenge featured some familiar faces, as the final three were joined by Anita Lo and Floyd Cardoz of "Top Chef Masters" and Chicago noodle-master Takashi Yagihashi. Is it just me, or has the food gotten just stunning and mouth-watering since the cheftestants arrived in Canada?
Frozen sformato notwithstanding, Sarah is officially repping our fair city all the way to the finale against Paul. Last night's challenges managed to cover motion sickness and near-murder, as the chefs cooked in gondolas and then hacked their ingredients out of ice blocks with picks and pans. But even with those war wounds, it wasn't enough to claw her way back to the top -- Bev's final dish of slow-roasted artic char with earthy celery root sauce and onion crust was deemed lesser than Sarah's braised rabbit with cherries. This week marked the return of down-but-not-out Chicago cheftestant Beverly Kim, coming off her win over WI girl Grayson in the "Last Chance Kitchen" web competition within a competition. This week also saw a flowering of Chicago talent on the screen, as the final five were joined by their mentors. And one last thought about Episode 12, for which I was asleep on the couch and failed to watch until the weekend.
Of course, it wasn't all good vibes and murdered baby chickens -- there was some human carnage as well, as Beverly ended her term repping our fair city, her halibut with forbidden rice sending her home at the end of the meal.
Another week of dramatic music cues, out-sized supermarket bills, and sweat in the kitchen. Beverly Kim pulled out the win with her flavor-packed braised short ribs with Thai potatoes, but it was not pretty.
If you're anything like me, you perhaps spent some time a few short weeks ago reading some of the various gift guides for chefs and foodies that sprouted all over the interwebs. After watching that tequila quickfire, I found myself wondering if it would even be possible to be a cheftestant (or a chef, for that matter) if you're a teetotaler. The Chicago chefs were safe this week, with Heather Terhune of Sable even pulling out the win (and a new car) for her dessert -- a mild victory, given that the judges seemed less impressed with the dish than they were disappointed with most of the other components of the four-course Cattle Baron's Ball service.
I don't know if anyone else has this experience, but I often feel like the dishes that come out of "Top Chef," while beautiful and innovative and often mouth-watering on screen, are more than a little inaccessible -- and not just because there's a panel of glass and diodes between me and them. The Chicago talent pool took another hit with this week's elimination of Chuy Valencia, for a poorly executed salmon and goat cheese dish. Finally, I have a hard time catching everything that happens in a single episode of TC when I'm at home with my DVR, watching in reverent silence. Chicago chefs are holding strong, with Chuy Valencia even leading his team to this week's victory. In theater, the well-worn aphorism goes something like, "If a gun appears in the first act, it must go off by the third." In the theater of reality television, it's sometimes difficult to tell what the gun is. It was another full hour of self-proclamations of doom and shame about being sent home in the first cut, some editing-enhanced judging tension, and a little bit of cooking on tonight's "Top Chef" episode -- but unlike last week, this was a relatively Chicago-lite installment. The selection of the 16th and final cheftestant at the tail end of the episode seemed to drag on far beyond the usual "Top Chef" standards. As Drive Thru editor Robyn noted during tonight's episode, Bravo is sort of like the guy who steals your stash, and then offers to help you look for your stash. Bravo, you cruel mistress -- you toss me hater fodder like Tyler, Personal Chef to the Stars, and you yank him before he even has a chance to mishandle cooked pork the way he violated raw. In a similar vein, there's still one Chicago cheftestant we've barely glimpsed yet, representing Aria, because the final 16 contestants haven't been entirely revealed yet.
After many, long, dark months of not knowing which restaurant to pick, we finally receive word that our favorite Chicago-based PBS show is back! Jeff Mauro, a corporate chef for Chicago-based mortgage company Guaranteed Rate and former stand-up comic, won the latest season of "The Next Food Network Star," earning himself a TV show in the process.
Okay, maybe they weren't separated at birth or anything, but come on, you have to admit, it's pretty close.
Andrew Zimmern's "Bizarre Foods" filmed here in Chicago this summer, and that episode finally airs tomorrow, Feb. There are two more clips on the "Bizarre Foods" website -- blood sausage at Gene's Sausage Shop and freeze-dried soup at Alinea. Seeing as how one competing chef is from our fair city (Dale Levistki of Sprout) and several competitors are from the rad season that was filmed in our fair city (Richard Blais, Spike, Antonia), it seems worth spending a few moments to reflect on this week's Top Chef All Stars episode and apologize for missing the first episode until remembering I'd DVRd it this past weekend.
And *spoiler alert* of course Jen, one of the consensus favorites to go far this season, went down in weird, fidgety, defensive flames -- channeling Spike, showing her true crazy-ass colors, or just the effects of a 24-hour run with way too much sugar and way too little sleep.
The FOX reality show "MasterChef" (which, yes, features Chef Graham Elliot as a judge) is holding an open casting call in Chicago this weekend. In 2009, food blogging, social media and Yelp were gaining popularity, and America's revered gastronomic magazine Gourmet shuttered after 68 years in business.
Drive-Thru is the food and drink section of Gapers Block, covering the city's vibrant dining, drinking and cooking scene. Enter the minds of chefs Gabrielle Hamilton and David Kinch in Season 4 of the Emmy-winning and James Beard Award-winning series THE MIND OF A CHEF. This season takes place in cities across California, and while there are no Chicago chefs representing our glorious city, there is certainly no shortage of interesting contestants. These numbers are more observatory than predictive, though they offer some fairly interesting insights into Bravo's (only watchable) show. I started at an open call last September and I didn't get invited to the final audition in L.A. I read, and I don't mean skimmed, I mean I read cookbooks cover to cover, and picked out recipe basics that I knew I needed to master before arriving. Fox's food competition show "MasterChef Junior" is holding an open casting call in Chicago on Saturday, Jan. Tune in at 8pm or 11pm tonight to see Zimmern visit Birrieria Zaragosa, EL Ideas, Joong Boo Market, Rare Tea Cellars and Supreme Lobster, among other spots.
Among the episode's reviewers is our own wonderful Andie Thomalla, so it will be an episode well worth watching. The show opened to Alton Brown, Bobby Flay and Giada De Laurentiis meeting with their team members and giving them feedback on their work so far.
Alton latched onto that and told Judson to make that central to his POV -- and to his credit, Judson seemed energized by the idea.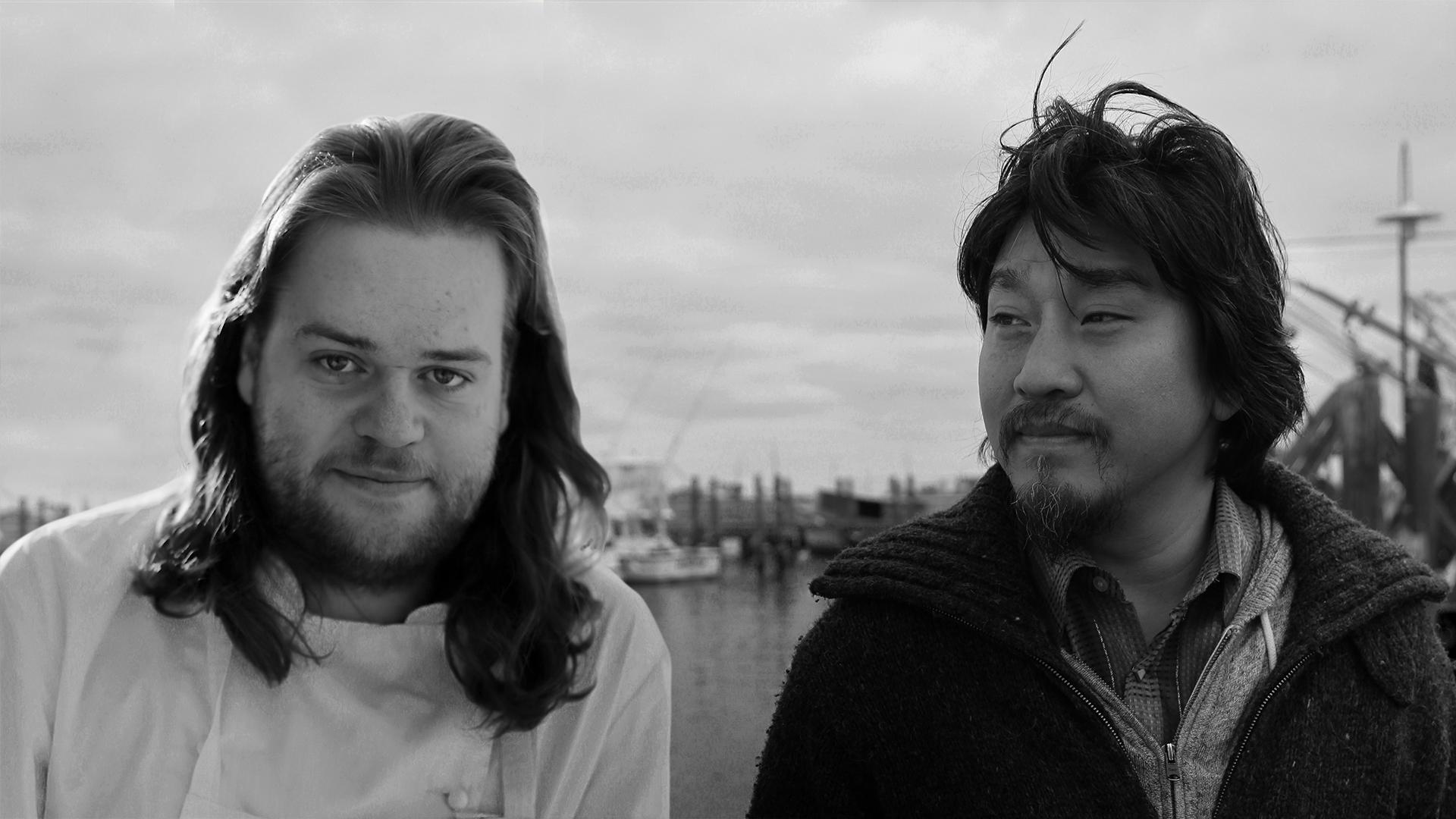 Chicago's remaining contestant, Judson Todd Allen, made a pancetta cornbread-graham cracker cake, topped with kumquat-bourbon sauce. Each team explored the restaurants and markets of a different neighborhood, and used them as inspiration for dishes that they then presented on a moving bus to 20 tourists as well as the judges.
He decided to do two types of cole slaw, one emphasizing the sweet pickle and the other evoking the shop's best-selling sour pickles.
Three thoughts on the last episode until "Top Chef Masters" returns to source some local talent. Sarah's recognition of a dish from Sable led her to pick Tyler Stone instead of fellow Chicagoan Heather Terhune. Which made for some good TV viewing, but also made Sarah's loss by a nose that much harder for her to take. Based on this week's dishes, I'm genuinely excited to see what comes out of their very divergent chef minds and onto the judges plates next week.
The final four were put through the ringer, and then we learn there's still one more elimination before the finale? I've been thinking all season that Padma just looked off her game, but put her in a fur hat on top of a brightly lit mountain and hot damn, it's like Season Four all over again. I seriously thought Bev stabbed Paul at one point -- and was then expecting to see Charlize Theron pop out of a nearby snowbank, cackling and rolling in the blood. So in addition to seeing our team of Sarah and, now, Beverly, we also got to spend a little quality TV-time with Tony Mantuano (who I totally saw quietly chatting on his cell phone at Bar Toma a few weeks ago, humble brag -- which is just slightly less than we saw him doing in this episode, as he and quickfire winner Sarah skipped out for lunch while the other chefs prepped for elimination) and Sarah Stegner, who praised Bev's technical skill and from-the-heart Asian cooking. Padma looked like a grown-up for the first time this season (did she finally put her beautiful foot down and refuse any more denim or weird jumpsuit things?), and a well-known child-like grown-up was guest judging. A Wisconsin girl who couldn't help but deliver gargantuan protein portions, sass Tom (twice!) and get away with it, and play nice during all the drama earlier this season -- I miss her already.And did anyone else catch her childhood cooking photo during the pancakes quickfire? It feels like I haven't been totally glued to the TV this season -- the food porn is dominated by smoke and meat glazes, the drama is a little offputting, and Padma's outfits have just been a little flat (a turquoise belt buckle is the best the costume department could do? The judges seemed more pleased by the food than we've seen them in a long time, and only faulted Bev for a sticky sauce (and actually, in the photo of the dish, it does look like it's got kind of a skin growing). Which, as I had to clarify for my less invested co-viewer, is just an annual elimination challenge, not an entirely new show.
Did anyone else notice that guest judge Emeril Lagasse's commentary in this episode was a careful (and not particularly interesting, helpful, or critical) exercise in semantics? After all the talking-down and blowing-up in the kitchen, it almost felt like Bev's win was the consolation prize for taking so much chef-on-chef abuse -- which also seems to be the engine that keeps this season moving forward, in the editing bay at least. Maybe you even received a set of Nathan Myhrvold's 5-volume, $450 mother of all cookbooks, Modernist Cuisine, you lucky dog. From Malibu Chris's nude art collection (good thing he didn't try out for that other Bravo show, amiright?), to Chris J.'s ass kissing with guest judge Nathan.
While the show ultimately lost its "beautiful person" with the exit of too-salty Malibu Chris, this was a week with little redemption for our home team. I publicly state my support for cheftestant Heather Terhune and she goes all crazy-eyes mean girl in this week's episode.
Is lusty enjoyment of the fermented beverages just a self-selecting mechanism for success in the kitchen?
I was really poised to dislike him based on the way he spells his name, but now I'm starting to think that maybe if MY last name was Boring, I'd want to spice things up in the first name as well.
Bravo created some sort of hybrid mutant super-show by combining cheftestants and a passel of Dallas housewives with this week's upper-crust progressive dinner party episode -- Top Dallas Real House-Chefs! Despite all the rhetoric of innovation and originality with this appetizer, the Moto vet essentially gave us exactly what he knows -- the pulled pork Cuban cigar has been a menu mainstay there for as long as the edible menus. So it was refreshing to see a male friendship with some real depth and emotion to it, even though it was in the context of watching Richie Farina pack his knives before he could really "show what Moto can do." Voice breaking, tears welling, I think Richie probably came out of tonight's judging looking and sounding like most eliminated chefs probably feel on the inside -- but in the arms of fellow chef Chris Jones (not that Chris Jones), it all came tumbling to the surface in a rare and raw end-of-show moment. It's really hard to watch a quick-paced, action-packed show like this in a room with your whole family, significant other, assorted high school buddies, and a dog having an inverted sneezing fit (apparently it's a thing). And the plate of rattlesnake I encountered as a pre-teen at some Sedona taco joint still sort of haunts me to this day. Things were rockier for Sarah Grueneberg, who was faced with the terrible double sword of team-leadership and self-preservation at Judges Table. Until a final "Vote for Your Favorite" bumper listed as the masses' number one cheftestant. Because most of our chefpresentatives (too much?) were already safely installed in their cook castle, we caught only a few glimpses of the five who made it through last week (and the mostly heat-related trials that seem to await them in the future of this season). Hallelujah, the chosen chefs have been proclaimed, and shall be feted throughout the -- what now? Like some rogue "Hell's Kitchen" AD sneaked into the editing bay and added an extra commercial break and some reverb to those tinkly dissonant chimes on the tension soundtrack. You move some of that eyebrow up into bangs territory and it's a whole different television personality. Among the judges will (again) be local chef Graham Elliot Bowles, who joins Joe Bastianich and Gordon Ramsay. You might also want to watch Kevin Pang's chat with Zimmern from back in July when he was filming.
Referring to a natural history museum cavewoman as a stuffed analogue to a fellow-cheftestant, trash-talking hyper kids (who he just gave sugar to! Follow these two great culinary figures from their home kitchens to destinations around the globe in search of ingredients, inspiration, and the perfect meal. I beat up countless data points, sliced and diced the results, and whipped up three different rankings on 1) gender of the participant, 2) his or her home state, and 3) ingredients used in winning elimination challenges. When Alton got around to our Chicago contestant, Judson Allen, he summed up the issue with this mercurial guy who's been barely holding on: "Here's the big mystery: Who are you?
Team Alton got Halloween as a theme, Team Giada got game day, and Team Bobby got kid-friendly foods. We didn't get to see much of his preparation process because the focus was on Eric Lee and his rush to rescue his re-imagined fish sticks. One the downside, his cake didn't cook all the way through; on the upside, judges Bob Tuschman praised him for toning down his corporate presenter style. Team Alton went to the Jewish Lower East Side, Team Bobby went to Harlem, and Team Giada went to Arthur Avenue, the original Little Italy. Unfortunately, he didn't really feel a connection with pickles, and ended up overselling his inspiration. She learned the history of chicken and waffles, and we learned that Sigle doesn't like chicken on the bone and prefers pancakes over waffles. I think I've found my new favorite as the gang packs up, trades their boots for balaclavas and treks up to horribly windy and raw-looking British Columbia for the finale. The connection to Texas was the most tenuous we've seen it (except for the Charlize Theron ep, which didn't even try).
While she was reminiscing about making a mess cooking in her home kitchen growing up, it looked more like an un-screened episode of "Little House on the Prairie," with the long pioneer-Victorian dress and what was probably flour but looked an awful lot like gunpowder all over the floor.
But really, against a field of such wildly creative dishes, it seemed like perhaps Bev's comfort in her own (highly-skilled) wheelhouse was what did her in.
Sweet, maggoty retribution, perhaps, but more than anything it was nice to see Chris get some props after running a few paces behind the girls for most of the season. Though with the drama and strain this challenge always, always entails, it could be its own franchise.
He constantly was asking for more flavor, more seasoning -- without ever once saying "Let's kick it up a notch!" Is it a copyright thing ya think? With only three Chicago chefs remaining, and of course only one coveted spot at the top of the heap, will it be bossiness, crying, or liquid nitrogen that prove the keys to success?
But if you've merely heard about it, last night's episode gave us some sense of why it's so coveted (and so expensive -- those pages looked super-glossy), but also why modernist cuisine matters.
After voicing my Heather-fandom in my last post and seeing her almost immediately pack her knives, I'm hesitant to pick a new favorite.
Or is it just the only way to get through those nights of 200 covers in a cramped, hot kitchen? Despite all the Heather-Beverly drama, it was no surprise to me to see Dakota and Nyesha pack their knives.
That was last week.) Heather seems to have made some enemies this week, with a few chefs complaining to the camera about her bossiness. You could see him warming up his hostess, teasing her with the idea of familiar flavors that look like something else -- an idea she didn't seem particularly into. Tonight saw team members coming together as stony-serious Nyesha, smiling for the very first time since the PR photo shoot at the beginning of the season, comforted Beverly through what's becoming a pretty regular crying jag -- only to have to turn against her in the kitchen moments later as they, and Richie, cooked for their lives. Even harder to watch a chili episode when your dad is shouting his favorite Bridesmaids quote every time someone pours their dish into a new container: "It's coming out of me like lava!" Happy Thanksgiving, everybody. The major Chicago moment came early in the episode, when Aria's Beverly Kim took a risk on a Korean-style octopus dish and was awarded her blue jacket -- the badge of entry to Chateau Chef, where Chuy, Heather, Sarah, Chris, and Richie were already enjoying champagne and bunk beds.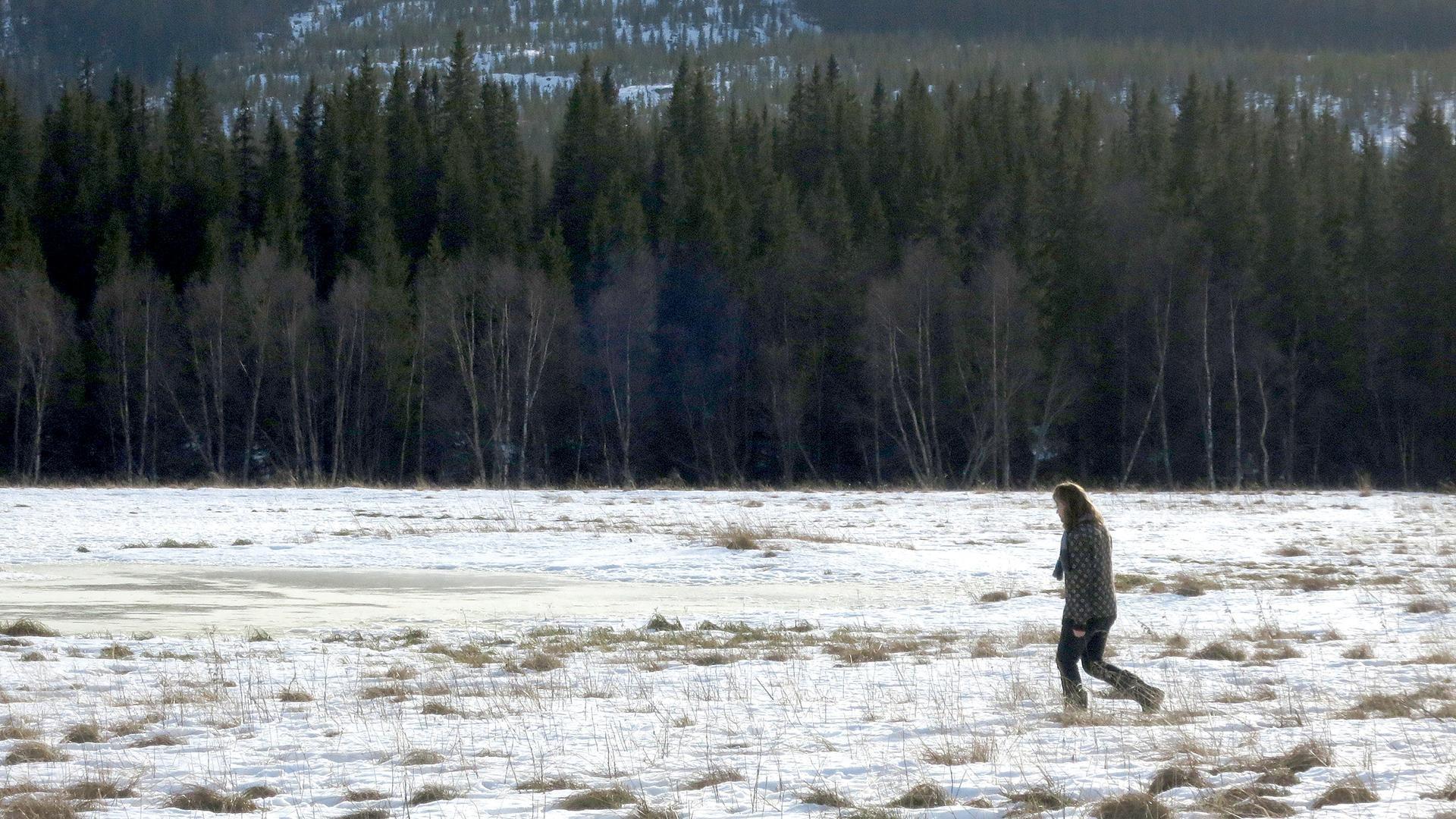 How about under the couch?" Oh, your intellectual and moral but still TV-watching self needs a break from reality shows where the stakes are constantly shifting and somewhat artificial drama tends to ride roughshot all over content?
But on the flip side, this has meant a lot more dedicated film of every contestant we have seen, as well as their food -- elements that both make up Top Chef but often get lost behind the numbers early in the season. Sadly, our restaurant scene moves faster than that sort of delay allows -- Mado is showcased despite closing late last year. What do you expect to happen?!), and generally being surly and bitchy -- all of which does, however, make for some fine television. But who cares about cranky Ramsay, when there's a real live Chicagoan cooking her heart out on the show? There were lots of conversations and emails with the "MasterChef" Casting Team over those months, and it was so awesome to get to meet them in person once I arrived in L.A. I've been baking for probably a decade, but I only really started cooking proper meals about two years ago, so I knew getting my basics down would be key. In the cooking montage, she had some trouble finding the right balance of spices in the waffles. I don't know if anyone else watches the "Watch What Happens Live" show that comes after the 10pm showing of "Top Chef," (I hadn't seen it before last night, when Padma and Michael Showalter were guests) -- but Michael summed up a seeming universal when he said, it's not that he likes Bev, it's that he feels sorry for her.
And despite multiple hurdles in the elimination challenge (find your own food, bike it around town, talk your way into someone else's kitchen), the cheftestants seemed pretty low-key on the drama index.
So this episode, with plates like tuna tartare immersed in a sauce battle of good and evil (Ed), salad landscape threatened with a bloody-looking sauce handprint (Paul -- who took the win for this one), lamb heart risotto (Sarah), and of course, Grayson's black chicken slaughterhouse tableau -- to say nothing of a pack of excited, inspired chefs with happy cooking faces!
Black rice doesn't equate with drama when bloody handprints and poison apples are on the table as well.
But for now, it's just that constant promise for TC viewers and cheftestants -- as much a signature of the show as Tom worrying a piece of criticism like an angry terrier (this week's can't-drop point of contention: you call it an Almond Joy and don't give Tom enough coconut, he will take major issue with calling your dessert "Almond Joy" -- even if he actually liked it. Having Mhyrvold preside over not only a forward-thinking, avant garde quickfire, but also the couldn't-be-more-cliche Salt Lick barbeque challenge highlights the line drawn between the two, and the crucial role of technique in cooking. But this week's episode veered into sort of uncomfortable territory, as chef Beverly Kim was helplessly put up for scrutiny over she and Heather's five-spice duck and polenta. So while the judges were super-unhappy with this week's fare, its predictability, its lack of risk -- I was fully enjoying the sense memory of the potatoes au gratin my Mom would make for Sunday night steak dinners with my grandparents growing up, and the mushroom, asparagus salad that she'd make with any leftover meat. But what could have been a slog through rich people behaving badly at the dinner table actually ended up more as a sort of class dialogue, as the chefs grinned through their teeth to obediently design dishes for couples who described themselves as "not adventurous," and whose lists of no-no ingredients included everything from cilantro (whaaa? As it turned out, this week's guns were Keith Rhodes's pre-cooked shrimp and flour tortilla-swaddled enchilada, and they went off at Judges Table as the big guy was sent home. The first episode did an excellent job of side-stepping this reality TV show trap -- it'll be interesting to see which way the rest of the season leans. About one-third of the chosen cheftestants, whittled down from a whopping 29 hopefuls hale from Chicago restaurants.
While their addition in Season 10 was met with a notably mixed reception, it's impossible to deny the nerdy charm of bow-tied Italian economist Adolfo Laurenti. But "Bizarre Foods" does a good job of capturing the breadth of the city's offerings in terms of eateries featured. Elise Mayfield is one of the show's standouts, and not just because she calls the Windy City home. Even though we'd never met face to face, I felt like I already had some friends before I even arrived. He led off saying that one of his mantras is, "Great cuisine plus exquisite fashion equals love." He brought out a "paella-inspired seafood pasta dish with a cognac cream sauce" topped with lobster wrapped in fried rice noodles. Her presentation was also rough -- she stumbled over calling Melba "black," then "African-American," and lost her composure, forgetting to tell the story of chicken and waffles.
Who then proceeded to advise her on everything from pickling techniques to mixing bowls, because who in the final round of "Top Chef" wouldn't benefit from his skills and experience? Lindsey -- who was totally on top last episode -- made a halibut dish with multiple tomato components for the Elimination cocktail party challenge -- including something called a tomato nage (neige?
All I could think of was how SORE those poor girls are going to be for the rest of the finale(s). And clearly the competition respects her -- but there wasn't a lot of affection for Bev in last night's episode. It's a shame to see another Chicago chef pack her knives, but it felt like the right decision -- and one that will hopefully result in less group meanness and discomfort for the rest of the season.
And despite doing their homework and staying up all hours with the book, the chefs who ended up on the bottom (everyone but Paul, Grayson and Lindsay) strayed from the bbq technique by roasting rather than smoking, not cooking properly, or over-seasoning rather than letting the meat speak for itself -- all failures of technique rather than vision. Basically, we saw further proof of what we already know: Heather's tough and Beverly cries a lot, both attributes thrown into sharper relief by the editing, which, as with Angry Dale's wall-punching back in season four, eschewing food porn shots and overly descriptive commentary at Judges' Table for aggressive chef-on-chef confrontations. The way he shouldered the blame for the unevenly cooked steaks, and didn't whimper at judges' table about the heat, his lack of sleep, or the spurting blood coming from his hand the night before -- highly respectable. Sometimes safety is a good thing -- comfort food is comforting for a reason, and that reason is rarely avant garde. But between grossing out the ladies (including judge Gail Simmons), being a bit challenging to eat, and not staying true to the ingredients that went into it, the cigar and Chris ended up on the bottom. To bad, though generally, seafood tend to be guns on Top Chef -- let's hope the Chicagoans take heed. We'll keep you updated as this saga unfolds -- because as they say, you don't mess with Chicago. Zimmern visits Alinea and Graham Elliot on the high end, XOCO and Franks 'N' Dawgs for more of our trendier take on fast casual, Uncle John's for our indigenous aquarium-smoked barbecue, and the Maxwell Street Market for our incomparable Mexican street food, as seen in the video below. I like that she's a realistic-looking, experienced, kitchen-savvy professional woman (who looks DAMN GOOD for being 40).
Though if you mess it up, as Whitney did with her undercooked gratin, it becomes pretty dangerous pretty quickly. So seeing the "Top Chef" cheftesants tonight create barbequed snake fillets, snake nigiri, and a frenched half-rack of snake was both nervy and impressively envy-inducing.
The new online series "Last Chance Kitchen" is going to bring the last two chefs cut from tonight's show back for a final shot at redemption! He also goes on a mini-tour of Albany Park, checking out Ruby's Fast Food, Kang Nam, George's Grill Kabab and Taco Chino.
Jim CRe: Martha Bakes Episode DescriptionsMartha Stewart, could you PLEASE bring back your old tv show with new episodes? I also love the cookbooks from two of my favorite restaurants, The Hot and Hot Fish Club and The Loveless Cafe.
Thankfully, Sarah also did figure out Heather's real dish, and constructed a strong kitchen team. And ultimately, while Paul's dish based on Takashi's "giant clam" sashimi was praised but for its excessive Thai chilis, Sarah and Floyd pulled out the win with a cod and crab salad over coconut curry, for both taste and alliteration I assume. I don't even know what word this is, it's so fancy!) that Gail described as an exquisitely seasoned piece of ice. In the past, it's been side-by-side dining in a divided space, or trying to make an original concept work in a pre-existing dining room.
In any case, I think we've all learned some things about each other, haven't we cheftestants? I like the food at Sable -- not that you wouldn't like just about anything they set down in front of you after a few of those cocktails -- whew! It smells nothing like my apartment." While the hosting couples were not exactly treated with absolute reverence (the camera relayed plenty of eye-rolls and blank stares as the hosts discussed everything from their 1,200-guest weddings to "making every calorie count" in the dessert courses -- Tom Colicchio increasing looked like he was about to implode from muted emotion), they still dictated the course(s) of the evening, and wise chefs played to their stated desires. Quickfire winner Dakota Weiss claimed that the inspiration for her battered snake fritter was beer, which seemed totally logical (to her), and seemed to have worked. First time in "Top Chef" history -- except for all of those other times when former contestants come back for a final shot at redemption. I also held a tri-weekly dinner and lunch club during December and January so that I could test out my new skills. This year the teams were again asked to build from the ground up, tables and silverware and decor included -- and to then eat at each other's restaurants. And did you SEE how many lobsters Paul went through JUST FOR THE SAUCE of his winning dish?
I watched this episode last night after a full day of work and three hours of grad school -- and felt almost as exhausted as the poor chefs on my TV.
Because for me, this show just put itself in danger of becoming "Gossip Girl." Just because the whole "Top Chef University" attempt to create and monetize a TC social network hasn't panned out doesn't mean the standards for inclusion within the show itself need to be massaged into meaninglessness. Five hours to pull together a room, complete a service, and make everyone feel pretty happy at the end of the night. And as you could perhaps predict, the team that made every feel happiest at the end of the night this year -- the boys' team -- ended up on the bottom, and Ty-lor Boring ultimately was sent home.