25.04.2015
Educational workshops teaching teen esteem in Continuation High Schools where students get school credits for this elective class. Teens today are at Risk of: Peer Pressure, Gang Pressure, Low Self-Esteem, Lack of Guidance, Healthy Role Models and so much more. Originally published on March 8, 2016 9:23 am In just a few short weeks, students in California will be taking high-stakes tests.
No part of this site may be reproduced in any form without written permission of the publisher. This unique presentation gets youngsters on the right track by exploring self-esteem and explaining that different talents and abilities make everyone special.
Many of our booklets, self-care handbooks, workbooks, brochures, pamphlets, group presentation packages, and other publications have trademarked names.
Students will also be responding to survey statements like "I usually finish what I start," or "I can do anything if I try." A group of big-city districts there is among the first to try to measure students' self-control, empathy and other social and emotional skills — and to hold schools accountable for the answers. The new federal education law requires states to include at least one non-academic outcome in their accountability formulas, so these kinds of tests are likely to become more common nationally. The Nation's Report Card will be asking questions like this next year; so will the international PISA test.
But researchers I've talked to describe a moment of painful irony, where ideas they've advocated for years are catching on and being taken mainstream — before they're ready. She has since resigned from the advisory board of the group that's working to test these qualities in California.
Students who believe they can do better with more effort, who try harder, who can delay instant gratification and control their impulses, who take feedback well and know how to work on teams, are likely to become happier, healthier, more successful adults.
If they're "skills" or "habits" then, it stands to reason, they can be coached or taught.) And researchers definitely disagree on the best way to measure them. Asking students to take surveys, or complete certain tasks, are powerful tools in an experimental, research context. But they're not as robust when applied on a wide scale to measure the performance of hundreds of thousands of students, or as a driver of high-stakes decisions like whether a student should move on to the next grade.
We invite all community-based experts in any field to become a part of the challenge to address issues of: unemployment, entrepreneurship, illiteracy, poor self-esteem, teen pregnancy, obesity, hopelessness, communication skills, journalism and creative writing, etc.
As examples, Duckworth cited the famous "marshmallow test" and her own "grit scale." The marshmallow test is Stanford psychologist Walter Mischel's famous experiment, where 4-year-olds were told they could have one piece of candy right now, or they could have two pieces in 15 minutes.
The grit scale is a 12-item checklist that Duckworth developed that features self-ratings on items like like "I usually finish what I start." The grit scale is powerfully predictive in experiments. But if schools and even teachers are graded on their students' replies, it would be extremely easy to nudge students to give the right answer on a survey. Same problem with the marshmallow task: you can coach children on successful strategies for waiting (like singing a song to distract yourself.) But will that really improve their long-term outcomes?
Chris Gabrieli, leader of the group behind these changes in California, told me that measurements, with consequences attached, are the only way to move the needle on nonacademic skills. The researchers who are raising the alarm have one negative historical analogy in mind: Self esteem. In the 1970s and 1980s, insights into the importance of high self-worth led to a widespread school culture that handed out praise willy-nilly and gave awards for participation. Experts like Jean Twenge have argued that it also led to skyrocketing narcissism among younger Americans.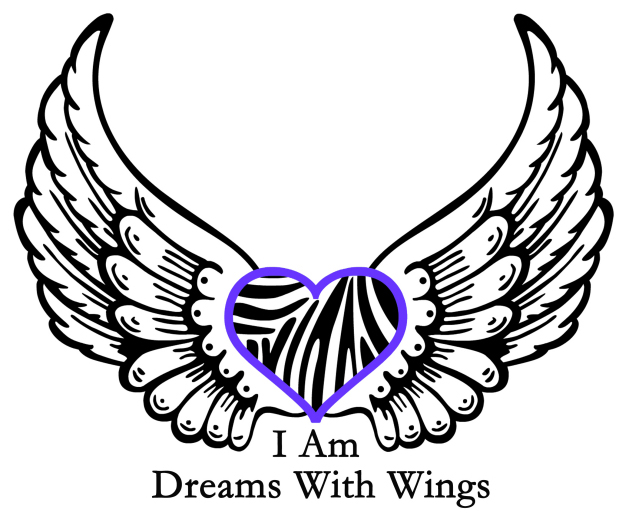 JOSEPH STEVENSONAFRICAN AMERICAN ART COLLECTION  Dorothy "Twig Lady" Hoskinsartist from Hollandale, MS   THANK YOU For an AWESOME Opening!!! Soul, Grady Champion, Alphonso Sanders, Howl n'Madd Perry, Bobby Whalen, Diane Williams, Roland Tchakounte and Visual artists: Hollandale Folk artist-Dorothy "The Twig Lady" Hoskins, Inverness design artist-Corine Smith, and  State Reps. The House of Khafre (affectionately called "da' House") is located at the epicenter of where Blues (America's Root Music) was born, 103-105 Main Street, in historic downtown Indianola, Mississippi. Robert Terrell, of Terrell and Associates has an undeniable passion and incomparable resources in the music recording industry. Robert Terrell and Sade Turnipseed, owners of the establishment invite everyone to stop by anytime after noon this weekend, at 103 & 105 Main Street, to see, feel and taste the magic that is coming up in downtown Indianola. As indicated by Blues legend David "Honeyboy" Edwards, who paid a visit to da' House last week and said, "People will come from everywhere, for some of these teacakes and to visit this place." Now, that's a house blessing, for sure! So, stop by anytime…and bring some of your warm blessings with you…because, da' House is where da' love is! Beverages will include smoothies, specialty coffees and gourmet herbal teas.Cultural Arts performance stage – "Front Porch" showcasing storytellers and performing artists from around the world. With commitments from WABG-TV the most watched television station; and, WGNL Radio the most listened to FM radio station in the Delta, to broadcast regular programs from the "Front Porch" stage…it sounds like a hit!Check out "da' House," for your upcoming special events.