22.01.2014
Johanna's drawings are painstakingly detailed whimsical scenes filled with animals, flora and fauna. Amy Azzarito has written about design trends and the history of decorative arts for a variety of publications, including Food 52, Refinery29, Design*Sponge and Apartment Therapy. The two top-selling books on Amazon right now are a pair of coloring books for adults by Johanna Basford: Enchanted Forest and Secret Garden. Update: I recently discovered that a pal of mine, Souris Hong, did a coloring book for adults a couple of years ago called Outside the Lines.
For anyone who loves creativity and contemporary art, or who simply loves the joy of coloring, comes Outside the Lines, a striking collection of illustrations from more than 100 creative masterminds, including animators, cartoonists, fine artists, graphic artists, illustrators, musicians, outsider artists, photographers, street artists, and video game artists.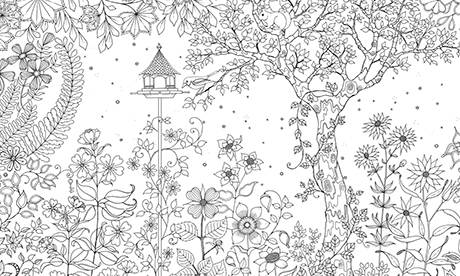 Not that you had much to be stressed out about back then, but studies show that coloring is actually quite relaxing for those of us who have a little more stress in our lives than toddlers. The book has the same intricate drawings as Secret Garden, but this time, there is a little quest.
She is presently at work on a book titled "Domestic Bliss: The History of Luxury at Home in 100 Objects" to be published by National Geographic Press in Spring 2017. With contributions from Keith Haring, AIKO, Shepard Fairey, Exene Cervenka, Keita Takahashi, Jen Corace, Ryan McGinness, and more, Outside the Lines features edgy and imaginative pieces ready for you to add your own special touch.
Hidden throughout the book are eight symbols that readers must use to solve a final puzzle.
When not researching design history, she practices yoga, rides her bike or skateboard, works on improving her photography chops and tends to the whims of her two cats, Loki and Freya, who allow her to live in their Sacramento apartment.
British illustrator Johanna Basford's Secret Garden became an international best seller when it was released in 2013.
French women are leading the crayon-wielding set, so much so that the book has been outselling the country's best selling cookbooks.