17.05.2015
A sensationalist series that examines the shadier side of various American institutions, from the FBI to Playboy.
Produced by the folks at the History Channel, narrated by Jonathan Adams, featuring historians Hugh Hefner and Kendra Wilkinson. Nowadays History's bread and butter seems to be sensationalized shows like this (and reality shows about truckers).
They go into training, special ops, ghost agents, and how technology has changed the game over the years. It covers how cadets become special forces, who runs the show, and what makes a mission Black Ops worthy. They run a tight ship over there and this episode doesn't really get much juicier than that.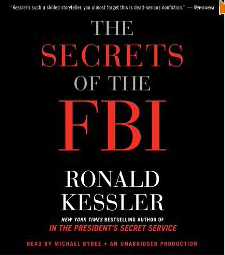 Some episodes cover well-worn territory (Area 51) but there are some odd enough subject matters in here (the dark secrets of the Playboy Mansion) to hold our interest. They definitely mess around with  lots of experimental flight technology – it's where stealth was invented! I've seen plenty of pictures of the Playboy Mansion, but have you ever seen photos of, say, Burt Reynolds' house? But like I said, at least they get people thinking about history and that's better than thinking about reality show garbage. They obviously can't go into too much detail there, but did you know there are missile launchers on the roof? I was hoping they'd reveal he has a bulletproof Segway he scoots around the White House in.
It was built by masons (there's a plaque and everything) and it has some of the most un-airport decor on earth. Anyways, they don't spend the whole episode whacking off about aliens, which is nice.
There's a mural depicting a soldier in a gas mask tromping through fire, stabbing a dove with a scimitar.