08.03.2014, admin
Bronchitis is the inflammation of the bronchi, the main air passages to the lungs, it generally follows a viral respiratory infection. We have the largest print-on-demand fulfillment network in the world with 15 manufacturing centers in five different countries. If you can't find the answers to your question on our FAQ page, please submit a support ticket, and our staff will respond to your question(s) right away.
More than 28,000 solid organ transplants were performed in the United States in 2009 (84). Although the overall rate of clinically significant infection has decreased with the addition cyclosporine (22, 44), pneumonia remains a significant cause of morbidity and mortality in the post-transplant population. Lung transplant recipients are at the greatest risk for the development of pneumonia due to exposure to the external environment as well as additional unique factors.
Among the different solid organ transplant populations, the spectrum of isolated pathogens follows a similar pattern. Bacterial pneumonia remains the most common cause of lower respiratory tract infections in solid organ transplant recipients (4, 10, 13, 16, 107, 109). Bacterial pneumonia or bronchitis encompass 32 a€" 63% of all infections in lung transplant recipients (16).
In lung transplant recipients, preoperative cultures from the recipient and donor improve the ability to focus post-transplant prophylactic antibiotics. Bacterial infection with Legionella species has been rarely reported but should be suspected in patients with severe pneumonia (109). Cytomegalovirus (CMV): Cytomegalovirus (CMV) infection is the most clinically important opportunistic viral infection in solid organ transplant patients.
The detection of CMV in the lung is made by cell culture viral isolation, which typically requires 14-28 days to evaluate (24). The detection of CMV DNA by polymerase chain reaction (PCR) techniques indicates replication in peripheral blood leukocytes and is a helpful adjunct for screening and the diagnosis of CMV viremia (5, 24, 34). Ganciclovir is the antibiotic of choice for CMV infection and effectively has reduced the morbidity and mortality of CMV disease (16). Foscarnet and cidofovir are effective alternative agents for CMV therapy although their side effects make them less desirable agents (32, 96, 122). Other members of the Herpesvirus family including herpes simplex virus (HSV)-1 and varicella-zoster (VZV) have been implicated as rare causes of lower respiratory tract infections (55). Non-CMV viral infections can occur in any solid organ transplant patient but have the greatest incidence and consequence in lung transplant recipients (8% to 34%) (45). Respiratory syncytial virus (RSV), adenovirus, hMPV and parainfluenza viruses typically present with cough, wheeze, coryza and dyspnea with seasonal variation noted between January and April only with RSV (57, 87).
There are four major serotypes of parainfluenza viruses responsible for human infection (PIV-1-PIV-4).
Human metapneumovirus (hMPV) was first isolated from children in 2001 but now has been shown to cause clinically important infection in adults as well (25).
Chest radiographic changes will occur in 58-71% of patients with CARV pneumonia and will include diffuse interstitial infiltrates, lobar infiltrates and mixed interstitial-alveolar infiltrates (69, 121).
Adenovirus usually presents with severe constitutional symptoms, loss in lung function and the pathologic finding of a necrotizing pneumonia with intraalveolar hemorrhage and diffuse alveolar damage (55, 108). Ribavirin is a synthetic nucleoside antiviral agent that is effective against RSV infection. Two contemporary microbiologic evaluations of pneumonia in predominantly liver and kidney transplant recipients found the incidence of opportunistic fungal pneumonia (not including pneumocystis jirovecii) to range between 8 and 17% (10, 13).
The prevalence of fungal colonization in lung transplant recipients' ranges between 20-40% with 25% of these patients having tracheo-bronchial or invasive disease (61). Other opportunistic mycelial fungal infections are of growing consequence and include scedosporium, fusarium, cladosporium, rhizopus, and mucor species (58). Tissue invasion by fungal organisms is required for a definitive diagnosis of invasive pneumonia, but a presumptive diagnosis can be made if a fungus is cultured from the airways (usually obtained by fiberoptic bronchoscopy) and the clinical picture is consistent with disease.
Chest radiographs can remain normal, can reveal ill-defined nodules, cavitary lesions, focal consolidation or patchy densities (27, 58, 79, 89, 123). Endemic dimorphic fungi have been reported including Coccidioides immitis, histoplasma capsulatum and blastomyces dermatitidis (42).
Three classes of antifungal agents are available for treatment of systemic invasive fungal infection; intravenous polyenes, intravenous and oral extended spectrum triazoles, and intravenous echinocandins (114). Fluconazole is effective against candida albicans, candida tropicalis, coccidioides immitis and Cryptococcus neoformans. The echinocandins (anidulafungin, caspofungin, micafungin) are glucan synthesis inhibitors that interfere with fungal cell wall synthesis (114, 126). Antibiotic prophylaxis with trimethoprim-sulfamethoxazole, inhaled pentamidine, or dapsone for 4-12 months in renal transplant patients and 12 months in lung transplant recipients is recommended to prevent disease (36, 128).
In solid organ transplant patients, the sensitivity of bronchoalveolar lavage for obtaining microbiological diagnosis has been reported to be between 58% and 69% (15, 97). Percutaneous needle biopsy can be considered for a persistent focal or nodular infiltrate should bronchoscopy and transbronchial biopsies be negative.
Clinical intuition, physical examination, chest radiographs and laboratory findings do not always suggest the correct diagnosis in immunosuppressed patients, especially in the first 6 months after transplantation (48, 104).
Solid organ transplant patients with a new infiltrate should be urgently evaluated and empirically treated for possible infection, especially when presenting less than six months post-transplant.
The presence of focal lobar consolidation is more likely to represent nosocomial bacterial pneumonia in the first 6 months after surgery.
In solid organ transplant recipients presenting with findings consistent with bacterial pneumonia more than six months after transplantation, therapy for community acquired organisms should be administered, especially in non-complicated kidney, heart and liver transplant patients. Patients with diffuse or nodular disease should have fiberoptic bronchoscopy with or without transbronchial biopsy performed. Suggested non-invasive tests, radiographic chest CT findings, and bronchoalveolar lavage studies to assist in obtaining a diagnosis are listed in Tables 1, 2, and 3 respectively.
An increasing number of solid organ transplant recipients are likely to be seen by non-transplant physicians. If you manage this site and have a question about why the site is not available, please contact us directly. The majority were kidney (60%) followed by liver (23%), heart (8%) and lung (5%) transplants. The highest risk for pulmonary infection occurs in the first month post-transplant (2, 71). The immunosuppressive agents used in transplantation are comprised of a triple regimen of cyclosporine or tacrolimus, azathiaprine or mycophenolate mofetil, and corticosteroids. The donor lung(s), native lung (in single lung transplant), and the upper airway can be colonized with pathogenic bacteria (16). During the initial month, infections tend to be secondary to bacterial pathogens acquired in the hospital and intensive care unit. In the initial perioperative period, nosocomial pathogens including Pseudomonas aeruginosa, Escheria coli, Klebsiella species, Acinetobacter species, and Staphylococcus aureus (including MRSA) are common causes of infection. The incidence of bacterial pneumonia peaks in the first 4-8 perioperative weeks and declines by the fourth month. If pseudomonas organisms are found preoperatively, dual anti-pseudomonal coverage is tailored to organism sensitivity.
Antibiotic therapy should include a fluoroquinolone due to the interaction between macrolides and calcineurin inhibitors (cyclosporine and tacrolimus). The incidence is higher than with Mycobacterium tuberculosis and occurs more frequently in lung transplant recipients than other solid organ transplant patients (67). It is also associated with the development of obliterative bronchiolitis and increased rates of bacterial infections in the lung transplant recipient (9, 29, 112).
The infection occurs 1-3 months post-transplant without antibiotic prophylaxis, otherwise it will present after prophylaxis is discontinued, typically 3-6 months post-transplantation. When used for induction or corticosteroid resistant acute rejection, the risk for CMV illness increases in the 30 days following administration (16).
The rapid shell vial assay technique allows the detection of CMV by immediate-early antigen staining with labeled monoclonal antibodies after only 12-48 hours of culture (51).
A correlation between viral load and the development of CMV pneumonitis has been shown using quantitative PCR techniques for the detection of CMV DNA in peripheral leukocytes (80, 100). It is administered intravenously or orally as valganciclovir, the monovalyl ester of ganciclovir. Pneumonia due to HSV and VZV is typically due to reactivation of a latent infection and is now infrequent since the institution of valganciclovir and acyclovir prophylaxis. The majority of viral infections are community acquired and present several months after transplantation (45, 57, 66). Significant mortality of up to 20% is associated with RSV infection in SOT recipients after the development of lower respiratory tract infection. PIV-1 and PIV-2 are responsible for seasonal outbreaks in winter months while PIV-3 persists in low levels throughout the year with seasonal outbreaks in spring and summer. High-resolution computed tomography may reveal peribronchial ground glass opacities and scattered peripheral reticular changes or patchy consolidation in the transplanted lungs (69).
The virus may be transmitted from person to person in a manner similar to other community acquired respiratory viruses although clinical infection is often due to reactivation of latent infection. Infection in SOT recipients mirrors the seasonal pattern in the general population with outbreaks in winter months. Although data is limited on the frequency of infection, both have been described as causative agents for lower respiratory tract infection in solid organ transplant patients. Additional studies have found fungal pneumonia to encompass 7% of pulmonary infections in liver transplant patients and 1 to 4% of kidney transplant recipients (4, 107).
Difficulties in dealing with these infections are due to the problems of early diagnosis, differentiation between colonization and invasive disease, the lack of effective therapy, the toxicity of therapeutic agents and the limited data on effective antifungal prophylactic regimens. A multicenter, prospective study of heart and liver transplant recipients found that 30% of opportunistic mycelial fungi were due to non-aspergillus organisms (58).
When fungi are isolated from the airways, especially aspergillus in a lung transplant recipient, differentiation between colonization and invasive disease is difficult. Systemic amphotericin B is effective against candida, aspergillus, Zycomycetes and other opportunistic mycoses, however, due to its renal toxicity, especially when used in conjunction with cyclosporine or tacrolimus, it is generally avoided. They are active against azole, as well as amphotericin, sensitive and resistant candida sp.
The procedure should be considered in all transplant patients unless there is a strong suspicion of a community acquired bacterial infection (focal infiltrate in a non-lung transplant recipient). The sensitivity is highest for the detection of PCP (90%) (103) and lower for mycobacterial and fungal infections (50%) (103). There is an increased rate of pneumothorax following percutaneous biopsy compared to bronchoscopic biopsy although the major complication rate and mortality rate is similar (98). In lung transplant recipients, differentiating lung allograft rejection from infectious pneumonia is of particular concern. Acute allograft rejection is also of concern in lung transplant recipients during this time period.
If there is no improvement in 48 to 72 hours after treatment with empiric antibiotic therapy, fiberoptic bronchoscopy with BAL should be done (14).
If findings are non-diagnostic, radiological guided percutaneous biopsy of a lesion or surgical lung biopsy can be considered. Pulmonary infections are the most common cause of morbidity in this population and prompt recognition and treatment is necessary to prevent poor outcomes. Aguilar-Guisado M, Givalda J, Ussetti P, Ramos A, Morales P, Blanes M, Bou G, de la Torre-Cisneros J, Roman A, Borro JM, Lama R, Cisneros JM. Alangaden GJ, Thyagarajan R, Gruber SA, Morawski K, Garnick J, El-Amm JM, West MS, Sillix DH, Chandrasekar PH, Haririan A.
Asberg A, Humar A, Jardine AG, Rollag H, Pescovitz MD, Mouas H, Bignamini A, Toz H, Dittmer I, Montejo M, Hartmann A. Bando K, Paradis IL, Similo S, Konishi H, Komatsu K, Zullo TG, Youwsem SA, Close JM, Zeevi A, Duquesnoy RJ, Manzetti J, Keenan RJ, Armitage JM, Hardesty RL, Briffith BP. Cervera C, Agusti C, Angeles Marcos M, Pumarola T, Cofan F, Navasa M, Perez-Villa F, Torres A, Moreno A. Chan CC, Abi-Saleh WJ, Arroliga AC, Stillwell PC, Kirby TJ, Gordon SM, Petras RE, Mehta AC.
Christie JD, Edwards LB, Aurora P, Dobbels F, Kirk R, Rahmel AO, Stehlik J, Taylor DO, Kucheryavaya AY, Hertz MI. Cisneros JM, Munoz P, Torre-Cisneros J, Gurgui M, Rodriguez-Hernandez MJ, Aguado JM, Echaniz A. Denning DW, Ribaud P, Milpied N, Caillot D, Herbrecht R, Thiel E, Haas A, Ruhnke M, Lode H.
Duncan AJ, Dummer JS, Paradis IL, Dauber JH, Yousem SA, Zenati MA, Kormos RL, Griffith BP. Duncan SR, Paradis IL, Yousem SA, Similo SL, Grgurich WF, Williams PA, Dauber JH, Griffith BP. Ettinger NA, Bailey TC, Trulock EP, Storch GA, Anderson D, Raab S, Spitznagel EL, Dresler C, Cooper JD. Fica A, Cervera C, Perez N, Marcos MA, Ramirez J, Linares L, Soto G, Navasa M, Cofan F, Ricart MJ, Perez-Villa F, Pumarola T, Moreno A.
Flagg A, Danziger-Isakov L, Foster C, Nasman C, Smedira N, Carl J, Kwon C, Davis S, Boyle G.
Gavalda J, Len O, San Juan R, Aguado JM, Fortun J, Lumbreras C, Moreno A, Munoz P, Blanes M, Ramos A, Rufi G, Gurgui M, Torre-Cisneros J, Montejo M, Cuenca-Estrella M, Rodriguez-Tudela JL, Pahissa A. Hershberger RE, Starling RC, Eisen HJ, Bergh CH, Kormos RL, Love RB, Van Bakel A, Gordon RD, Popat R, Cockey L, Mamelok RD. Husain S, Alexander BD, Munoz P, Avery RK, Houston S, Pruett T, Jacobs R, Dominguez EA, Tollemar JG, Baumgarten K, Yu CM, Wagener MM, Linden P, Kusne S, Singh N. Husain S, Paterson DL, Studer SM, Crespo M, Pilewski J, Durkin M, Wheat JL, Johnson B, McLaughlin L, Bentsen C, McCurry KR, Singh N. Iversen M, Burton CM, Vand S, Skovfoged L, Carlsen J, Milman N, Andersen CB, Rasmussen M, Tvede M.
Khalifah AP, Hachem RR, Chakinala MM, Schechtman KB, Patterson GA, Schuster DP, Mohanakumar T, Trulock EP, Walter MJ. Kumar D, Morris MI, Kotton CN, Fischer SA, Michaels MG, Allen U, Blumberg EA, Green M, Humar A, Ison MG. Lopez-Montes A, Gallego E, Lopez E, Perez J, Lorenzo I, Llamas F, Serrano A, Andres E, Illescas L, Gomez C. Michaelides A, Liolios L, Glare EM, Spelman DW, Bailey MJ, Walters EH, Williams TJ, Snell GI, Kotsimbos TC. Pelaez A, Lyon GM, Force SD, Ramirez AM, Neujahr DC, Foster M, Naik PM, Gal AA, Mitchell PO, Lawrence EC. Pugliese F, Ruberto F, Cappannoli A, Perrella SM, Bruno K, Martelli S, Marcellino V, D'Alio A, Diso D, Rossi M, Corradini SG, Morabito V, Rolla M, Ferretti G, Venuta F, Berloco PB, Coloni GF, Pietropaoli P.
Reichenberger F, Dickenmann M, Binet I, Soler M, Bolliger C, Steiger J, Brunner F, Thiel G, Tamm M.
Ridgeway AL, Warner GS, Phillips P, Forshag MS, McGiffin DC, Harden JW, Harris RH, Benjamin WH, Zorn GL, Dunlap NE. Sanchez JL, Kruger RM, Paranjothi S, Trulock EP, Lynch JP, Hicks C, Shannon WD, Storch GA.
Sileri P, Pursell KJ, Coady NT, Giacomoni A, Berliti S, Tzoracoleftherakis E, Testa G, Benedetti E. Sleiman CH, Roue C, Mal H, Raffy O, Mangiapan G, Groussard O, Baldeyrou P, Fournier M, Pariente R.
Smyth RL, Scott JP, Borysiewicz LK, Sharples LD, Stewart S, Wreghitt TG, Gray JJ, Higenbottam TW, Wallwork J. Tveit DJ, Hypolite IO, Poropatich RK, Hshieh P, Cruess D, Hawkes CA, Agodoa LY, Abbott KC.
Walsh TJ, Pappas P, Winston DJ, Lazarus HM, Petersen F, Raffalli J, Yanovich S, Stiff P, Greenberg R, Donowitz G, Schuster M, Reboli A, Wingard J, Arndt C, Reinhardt J, Hadley S, Finberg R, Laverdiere M, Perfect J, Garber G, Fioritoni G, Anaissie E, Lee J. Wiesmayr S, Stelzmueller I, Tabarelli W, Bargehr D, Graziadei I, Freund M, Ladurner R, Steurer W, Geltner C, Mark W, Margreiter R, Bonatti H.
Winkler M, Pratschke J, Schulz U, Zheng S, Zhang M, Li W, Lu M, Sgarabotto D, Sganga G, Kaskel P, Chandwani S, Ma L, Petrovic J, Shivaprakash M.
Winthrop KL, Kubak BM, Pegues DA, Hufana C, Costamagna P, Desmond E, Sanders C, Shen P, Flores-Ibarra L, Osborne E, Bruckner D, Flood J. All solid organ transplants (SOT) receive immunosuppressive agents with the highest levels applied within the first three months after surgery when the risk for allograft rejection is greatest.
Lung transplant recipients have the highest incidence of pneumonia, estimated as high as 72% per year in one cohort (2). Higher doses of each are administered early post-operatively when the risk of acute rejection is greatest and therefore, infection is of major concern; especially during the first 1-3 months after transplantation. From the first to sixth months post-transplant, patients are exposed to sustained levels of augmented immunosuppression leading to the appearance of opportunistic pathogens. Prolonged mechanical ventilation following transplant increases the risk for nosocomial pneumonia (10, 13). The use of perioperative antibiotics has reduced the incidence of early bacterial pneumonia in this patient group from 35-48% to less than 10 % (16). Aminoglycosides are avoided, especially during the early perioperative period due to the high risk of nephrotoxicity. Overall, the incidence has been reported to be 0.5-2% in the United States and Europe but as high as 15% in endemic areas (67).
Radiographic presentations include focal infiltrate, miliary pattern, cavitary disease, diffuse infiltrates, and pleural effusions (67). These infections have been reported to occur in 2% to 9.0% of lung transplant recipients and can involve both the allograft and native lung (65, 78, 101).
Recipients who are negative for CMV IgG and receive a CMV positive organ, are at greatest risk for primary CMV disease which has been diagnosed in 80% of lung allograft recipients prior to ganciclovir prophylaxis (33).
Michaelides and colleagues found that the detection of CMV DNA in blood leukocytes predicted CMV pneumonitis with a sensitivity of 92% and a specificity of 76% (80). In addition, human herpesvirus 7 (HHV-7) infection has been described and has been associated with early chronic rejection (BOS) in lung transplant patients (47). An association between CARV pneumonia and BOS, as well as increased mortality in lung transplant recipients, has been noted (45, 57, 66). The presence of radiographic change may be indicative of the development of respiratory failure, especially when RSV is suspected (87).
Unfortunately, the median time to viral detection by culture can be greater than 5 days (average 13 days), thereby delaying specific therapy. No effective treatment has been found for adenovirus infection although some authors suggest that intravenous ribavirin or immunoglobulin may be helpful (87).
Development of lower respiratory tract infection is uncommon although bacterial superinfection, particularly with Staphylococcal species, is a concern.
In particular, the SARS Coronavirus (SARS-CoV) may cause severe disseminated disease in solid organ transplant patients (35).
Although the incidence of fungal pneumonia is lower than bacterial pneumonia in SOT recipients, infections by fungal organisms carry a mortality rate of up to 80-100% when invasive disease occurs (43, 58). Risk factors for the development of invasive fungal infection in transplant recipients include airway complications requiring the placement of a stent or obliterative bronchiolitis in lung allografts, renal failure, post operative complications, recurrent bacterial infection, recurrent augmented immunosuppression and older age, (43, 89, 91). Overall mortality was high at 55%, however, compared to a mortality rate of 54% for invasive aspergillosis patients, mortality was up to 80-100% in patients with zygomycosis (rhizopus and mucor species) or non-aspergillus hyalohyphomycosis (scedosporium apiospermum and fusarium species). In addition, positive BAL findings may be present in only 25% of cases with invasive aspergillosis (124). Cryptococcus accounts for 3% of invasive fungal infections in SOT recipients but is associated with a mortality of up to 40% (40). Transbronchial biopsies are essential in excluding lung allograft rejection and can be helpful in the identifying invasive fungal infection and CMV pneumonitis. Surgical lung biopsy should be reserved for patients with nodular, diffuse, or cavitary disease, nondiagnostic bronchoscopy and clinical deterioration despite empiric antimicrobial therapy. The decision to hospitalize should be based on the patient's clinical condition, ability to coordinate testing, and the type of antimicrobials prescribed for therapy (14).
Empiric antimicrobial therapy should focus on nosocomial bacterial organisms, avoiding nephrotoxic medications if possible. The early performance of bronchoscopy with BAL combined with a reduction in immunosuppression and empiric antibiotic administration has been advocated, although a conservative approach to therapy is also effective (14, 107). An understanding of the temporal relationship between immunosuppression and the risk of developing infection can assist the clinician with appropriate treatment. Pneumonia after lung transplantation in the RESITRA Cohort: a multicenter prospective study.
Quantitation of cytomegalovirus DNA by real-time polymerase chain reaction in peripheral blood specimens of patients with solid organ transplants: comparison with end-point PCR and pp65 antigen test. Long-term outcomes of CMV disease treatment with valganciclovir versus IV ganciclovir in solid organ transplant recipients. Efficacy of IV ganciclovir followed by oral therapy for the prevention of CMV infection in lung transplant recipients. Obliterative bronchiolitis after lung and heart-lung transplantation: an analysis of risk factors and management. Diagnostic yield and therapeutic impact of flexible bronchoscopy in lung transplant recipients. The diagnosis of pneumonia in renal transplant recipients using invasive and noninvasive procedures. Role of open lung biopsy for diagnosis in lung transplant recipients: ten-year experience. The registry of the international society for heart and lung transplantation: twenty-sixth official adult lung and heart-lung transplantation Report-2009.
Decreased incidence of infection after renal transplantation with the use of cyclosporine. Transplant-related immunosuppression: a review of immunosuppression and pulmonary infections. Emergence of drug-resistant cytomegalovirus in the era of valganciclovir prophylaxis: therapeutic implications and outcomes. Immunohistochemically proven cytomegalovirus end-organ disease in solid organ transplant patients: clinical features and usefulness of conventional diagnostic tests. Emerging viruses in transplantation: there is more to infection after transplant than CMV and EBV. Novel 2009 H1N1 influenza virus infection requiring extracorporeal membrane oxygenation in a pediatric heart transplant recipient. Decreased infections in cardiac transplant recipients on cyclosporine with reduced corticosteroid use.
Community-acquired respiratory viral infections in lung transplant recipients: a single season cohort study. Infectious complications associated with the use of rituximab for ABO-incompatible and positive cross-match renal transplant recipients. The importance of bronchoscopy with transbronchial biopsy and bronchoalveolar lavage in the management of lung transplant recipients.
A comparison of basiliximab and anti-thymocyte globulin as induction agents after lung transplantation.
Management of cytomegalovirus infection after solid-organ or stem-cell transplantation: current guidelines and future prospects. Randomized trial of daily versus three-times weekly prophylactic ganciclovir after lung and heart-lung transplantation. Treatment of respiratory syncytial viral and parainfluenza lower respiratory tract infection in lung transplant patients. Incidence and significance of noncytomegalovirus viral respiratory infection after adult lung transplantation. Human Metapneumovirus in Lung Transplant Recipients and Comparison to Respiratory Syncytial Virus.
Opportunistic mycelial fungal infections in organ transplant recipients: emerging importance of non-Aspergillus mycelial fungi. Pulmonary infections diagnosed by BAL: a 12-year experience in 1066 immunocompromised patients. Reduction of the occurrence of acute cellular rejection among renal allograft recipients treated with basiliximab, a chimeric anti-interleukin-2-receptor monoclonal antibody. Respiratory Viral Infections Are a Distinct Risk for Bronchiolitis Obliterans Syndrome and Death.
Trimethoprim-sulfamethoxazole prophylaxis for Pneumocystis carinii infections in heart-lung and lung transplantation--how effective and for how long? Respiratory syncytial virus-associated infections in adult recipients of solid organ transplants. The incidence and costs of sepsis and pneumonia before and after renal transplantation in the United States.
Human metapneumovirus infection in lung transplant recipients: clinical presentation and epidemiology.
Clinical usefulness of bronchoalveolar lavage in heart transplant recipients with suspected lower respiratory tract infection. Efficacy and safety of amphotericin B lipid complex injection (ABLC) in solid-organ transplant recipients with invasive fungal infections.
Spectrum of Aspergillus Infection in Lung Transplant Recipients : Case Series and Review of the Literature.
Increased human cytomegalovirus (HCMV) DNA load in peripheral blood leukocytes after lung transplantation correlates with HCMV pneumonitis. Nebulized amphotericin B prophylaxis for Aspergillus infection in lung transplantation: study of risk factors. Nontuberculous mycobacterial infections in heart transplant recipients: a seventeen-year experience. Infections due to nontuberculous mycobacteria in kidney, heart, and liver transplant recipients. Efficacy of Oral Ribavirin in Lung Transplant Patients With Respiratory Syncytial Virus Lower Respiratory Tract Infection. Risk factors for postoperative respiratory complications in adult liver transplant recipients. A single-center experience with ganciclovir-resistant cytomegalovirus in lung transplant recipients: treatment and outcome.
Transmission of Mycobacterium tuberculosis to recipients of single lung transplants from the same donor.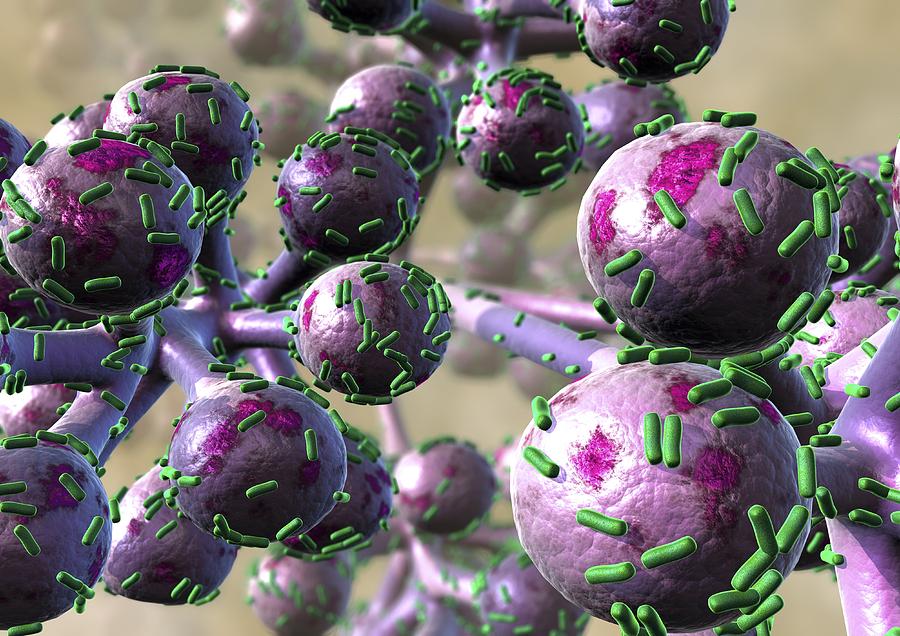 Relationship of cytomegalovirus viral load in blood to pneumonitis in lung transplant recipients. Late onset Pneumocystis pneumonia in patients receiving rituximab for humoral renal transplant rejection. Opportunistic bronchopulmonary infections after lung transplantation: clinical and radiographic findings. A standardized protocol for the treatment of severe pneumonia in kidney transplant recipients. Mycobacterium tuberculosis infection in solid-organ transplant recipients: impact and implications for management.
Pespiratory syncytial virus(RSV) infection in single lung transplant recipients(abstract). Cytomegalovirus infection in heart-lung transplant recipients: risk factors, clinical associations, and response to treatment. Defining the risks for cytomegalovirus infection and disease after solid organ transplantation. Mycobacterium abscessus Chest Wall and Pulmonary Infection in a Cystic Fibrosis Lung Transplant Recipient. Hospitalizations for bacterial pneumonia after renal transplantation in the United States. Voriconazole compared with liposomal amphotericin B for empirical antifungal therapy in patients with neutropenia and persistent fever. The value of polymerase chain reaction for the diagnosis of viral respiratory tract infections in lung transplant recipients. Use of high-dose ganciclovir for a resistant cytomegalovirus infection due to UL97 mutation. Diagnosis of invasive aspergillosis by galactomannan antigenemia detection using an enzyme immunoassay. Caspofungin for post solid organ transplant invasive fungal disease: results of a retrospective observational study. The incidence of pneumonia following heart (17-28%) (8, 21, 74) and liver (8-23%) (56, 93) transplantation are lower, with renal transplant recipients having the lowest incidence of pulmonary infection (2.9-30%) (41, 71, 117).
Both cyclosporine and tacrolimus inhibit the activation and proliferation of T cells by inhibiting IL-2 production (50). Bronchial anastamotic narrowing and denervation of the lungs with subsequent impairment of the cough reflex impairs clearance of pathogens. After six months, immunosuppression is typically decreased and infections with community acquired pathogens become more common (67). After the initial post-transplant period, community acquired pathogens including Haemophilus influenza, Streptococcus pneumonia, and Legionella species may be seen. Likewise, bacterial pneumonia occurs in 15% of cardiac, 9% of liver and 4-6% of kidney transplant recipients (4, 17, 74, 109).
The development of a new radiographic infiltrates after the fifth post-operative day leads to a higher possibility of infection or rejection whereas prior to day five, radiographic change is likely due to reperfusion injury. Infection is most likely to be the result of reactivated latent infection although primary infection and transmission in the donor allograft may also occur.
Donor allografts have been a major source of transmission with presentation of infection developing between 6 weeks and 13 months after transplant(12, 20, 28, 99, 127). CMV pneumonitis can be found in up to 24% of asymptomatic at risk lung transplant recipients during surveillance bronchoscopy (106). In immunocompromised patients with LRTI, mortality rates range from 15-73% and there is a strong association with BOS development in lung transplant recipients (45). Rapid antigen testing increases the sensitivity and shortens the time to identification of viral infection.
Fever is the hallmark of influenza and may be associated with rhinorrhea, myalgias, and headache. Early reports in lung transplant recipients describe severe disease with nonspecific viral symptoms although fever was less prevalent than expected (3, 38, 95). The majority of cases occurred within the first 90 days with risk factors for invasive disease in this early group including a complicated postoperative course, repeated bacterial infections or cytomegalovirus disease, and renal failure. The detection of serum galactomannan antigen (a cell wall component of aspergillus) by enzyme immunoassay (EIA) has a sensitivity of 30% for the diagnosis of invasive aspergillosis (59). Complication rates of OLB are quoted to range from 8-20% with 3% of the complications being major (18, 104).
In addition, common processes can present atypically, rare processes can occur and two or more infectious processes can present simultaneously in immunosuppressed individuals (104). Previous airway cultures and microbial sensitivities should be considered when antibiotic choices are made, especially if antimicrobial resistant organisms are suspected. Bacterial pneumonia is common within the first 3 months after transplantation while CMV infection or disease becomes prevalent after the discontinuation of prophylaxis in at-risk patients. These risk factors along with the pre-operative comorbidities related to the predisposing disease, make pneumonia a leading cause of infection in solid organ transplant recipients. The importance of pneumonia in this population cannot be underestimated since mortality can be greater than 50% (13, 107, 109).
Azathiaprine is a purine analog that prevents the proliferation of activated B and T lymphocytes; therefore, both cell-mediated and humoral mediated immunity are affected.
The incidence of Nocardia pneumonia has declined substantially with the use of trimethoprim-sulfamethoxazole prophylaxis, however, it continues to be reported (125). In recent cohort studies of predominantly liver and kidney transplant recipients, overall mortality was between 21 and 35%, however, mortality differences between nosocomial and community acquired infection were extreme at 58% compared to 8%, respectively (10, 13). Patients who develop OB frequently have recurrent purulent bronchitis with pseudomonas sp.(23). Acquisition of the organism can also occur through reactivation in the native lung and from primary infection(28, 65). Radiographic changes associated with CMV disease are non-specific and include diffuse haziness (60%), focal haziness (33%), focal lobar consolidation (7%) and no change (29%) (106). CMV disease has been described in 25% of donor positive, recipient negative and in 10-15% of recipient positive kidney-pancreas patients (115). Contemporary studies evaluating CARV using highly sensitive PCR detection techniques have found respiratory syncytial virus (RSV), parainfluenza (PIV), and human metapneumovirus (hMPV) as the three most commonly detected community acquired viral infections in lung transplant recipients (45, 57, 66). Therapy with amantidine or rimantadine can be used for the treatment or prophylaxis against influenza A. Patients with disease development more than 90 days after transplantation were older, had a greater immunosuppressed state and again had renal failure (43). Greater sensitivity and specificity (67-100% and 91-98%, respectively) using this test in BAL fluid may allow improved differentiation between aspergillus colonization and invasive disease in SOT patients (59, 124). Aerosolized amphotericin B has been used to prevent aspergillus colonization and for therapy of patients with fungal airway lesions(81, 114). Its use has been displaced by the newer oral wide spectrum triazoles voriconazole and posaconazole, both which have predictable bioavailability and have been found to be effective in treating acute invasive aspergillosis (26, 114, 119).
Pneumothorax and hemorrhage are risks associated with the addition of transbronchial biopsies, occurring in 1-5% and 9% of cases respectively (130, 131).
These complications include bronchopleural fistulas, prolonged air leaks, empyema, and hemothorax.
Fungal infections, especially aspergillosis, can be fatal if not treated early and the risk of infection is present throughout the transplant period.
Invasive fungal infections and antifungal therapies in solid organ transplant recipients.
Mycophenolate mofetil is often substituted for azathiaprine as it inhibits de novo purine synthesis and lymphocyte proliferation (50).
Mechanical ventilation and nosocomial infection increase the risk for death (10, 13, 107, 109).
This avoids the period of greatest risk since immunosuppressive medications have been reduced by the time prophylaxis is stopped however, delayed CMV infection occurs in up to 30% of at risk patients (115).
Influenza A and B (including Swine H1N1), adenovirus, coronavirus and rhinovirus have also been reported (3, 38, 45, 57, 66). Polymerase chain reaction (PCR) amplification of specific viral RNA or DNA has greater sensitivity than either antigen detection or culture (85%, 40-54%, 31-67%, respectively) and is now routinely used for CARV detection (45, 120). All triazoles cause a rise in serum calcineurin inhibitors and to a greater degree, sirolimus. These agents provide alternatives to amphotericin B with less toxicity and perhaps improved efficacy for the management of invasive fungal infections. Three patients were on aerosolized pentamidine for prophylaxis while the second three had stopped TMP-SMX therapy due to side effects. Attempts are made to perform bronchoscopy with BAL (and transbronchial biopsy in all lung transplant recipients), but in cases of acute respiratory failure, this may not be possible. Community acquired viral infections present with upper-respiratory symptoms and wheezing that may lead to obliterative bronchiolitis in lung transplant recipients.
Corticosteroids are non-specific in their effect and lead to a reduction of neutrophil chemotaxis, antigen presentation, T cell activation and proliferation, and macrophage function (50). OB is associated with an increased risk for infection due to the use of augmented immunosuppression to treat the process as well as structural alterations of the airway leading to colonization by Pseudomonas and aspergillus species (16).
Nine percent of at risk liver transplant recipients have been described to develop CMV disease despite the use of CMV prophylaxis at a median onset of 4.5 months after transplantation (115). Fifty percent of reported patients with RSV and parainfluenza virus fail to recover lung function if they present with an initial decline in spirometry, (87, 121). In cases of possible oseltamivir resistance, therapy with both a M2 inhibitor (amantadine or rimantadine) and oseltamivir or zanamivir alone is indicated (70).
Candida appears as a frequent airway colonizer of lung transplant recipients but less than 10% of patients colonized with candida species develop invasive disease (39). Bronchoalveolar lavage alone can be safely performed on patients with severe respiratory failure requiring mechanical ventilation. Acute patient instability is an indication for empiric therapy that is guided by the appearance of the radiographic abnormality, the patient's course after transplant, CMV serology, and the time elapsed since organ transplantation. High dose corticosteroids to cover the possibility of severe acute rejection can be initiated in lung transplant recipients after antibiotics are started.
The immediate suspicion of infection in these immunosuppressed individuals should lead to urgent bronchoscopy and empiric antimicrobial therapy, especially in the early post-transplant period. Induction therapy with anti-lymphocyte antibodies (cytolytic agents) or interlukin-2 receptor antagonists are often administered in the perioperative period to prevent acute allograft rejection. The use of fungal and CMV prophylaxis may delay the expected appearance of these organisms. Relapse is not uncommon after treatment and repeated therapy may be required up to 20% of the time (102). Obliterative bronchiolitis is later diagnosed in a high proportion of these patients (87, 121).
Patients can present with subacute onset of dyspnea, nonproductive cough, and low grade fever.
Transbronchial biopsy has generally been contraindicated in this population but can be done with a higher but acceptable morbidity(86, 88).
Anti-lymphocyte antibodies are polyclonal or monoclonal agents directed against circulating lymphocytes and result in the depletion of these cells by complement mediated lysis as well as entrapment of the antibody coated cells by the reticuloendothelial tissues (50). Of 27 cystic fibrosis patients described by Flume et al., 89% were colonized with pseudomonas aeruginosa, 19% with Burkholderia complex and 63% with Aspergillus sp.
This relationship between viral infection and OB is not surprising since it is a recognized complication of adenovirus infections in children and it induces acute allograft rejection in lung and kidney transplant recipients (87, 111).
O'Brien and colleagues described TBBx in 51 mechanically ventilated patients of which 34 were lung transplant recipients(86). Chest x-ray typically shows fine reticular interstitial infiltrates, starting peripherally and extending more centrally as the disease progresses. A histologic diagnosis was made in 35% of the procedures and patient management was changed as a result of TBBx 41% of the time. High dose corticosteroids or cytolytic agents are also administered when acute allograft rejection is encountered thereby elevating the risk for infection. Despite the preoperative presence of these organisms, the incidence of post-transplant infection and survival was no different between this group and non-CF patients although subgroups of Burkholderia complex, specifically B.
Recent reports of PCP pneumonia after rituximab use for treatment of acute humoral rejection and the suggestion of human to human transmission leading to an outbreak of PCP pneumonia in renal transplant recipients, have added to possible risk factors for the development of this opportunistic infection (105, 128). Patients at risk for cytomegalovirus (CMV) infection are predisposed to reactivation when cytolytic agents are used (16).
Sirolimus, also known as rapamycin, inhibits the proliferative T-cell response to interleukin-2 (113).
Sirolimus is used as a substitute agent in patients intolerant or not responsive to the calcinurin inhibitors or purine analogs.
Data represent three independent experiments with at least five mice per group in (a–c,f,g), or represent two independent experiments with at least five mice per group in (d,e), or represent three independent experiments with three wells per treatment in (h).