06.06.2014
admin
I know this has been discussed before but the solutions I've seen thus far don't suit my circumstances.
I currently have some wooden racking I made to store my boats, with each boat having its own individual cover.
What I would like to do is make a wooden frame and clad the whole thing so the boats can sit inside it.
Unfortunately I have limited space, barely more than the width of a boat, so I'm struggling to think of something that I can clad it with that doesn't take up much space and doesn't cost the earth.
I don't really want to use tongue and groove or feather edge boards due to cost, or anything corrugated due to the space it takes up. Preferably I don't want anything plastic or anything that will stand out like a sore thumb that will irritate my wife. How about a canvas type of hammock least your have no storage problems as your be able to fold it away when NOT in use.
I have considered some sort of tarpaulin material but thought it might flap around in the wind too much.
I built a shed with a stud frame with 12mm WBP ply cladding and tannelised 25x38mm battens nailed on vertically at about 100mm centres and stained a dark brown.
If you've got the time and the inclination, a picture and approximate costs would be appreciated.
Windows are double glazed and from a canal barge, and it got another coat of stain to even it out. Mind you, it's not so bad now we have a smallish dog, when we had a Bernese mountain dog there were more brown patches than green ones and after one very wet winter, I had to reseed the whole lawn because he'd turned it into mud bath. I'm putting this idea on the backburner for the time being and I'm now toying with the idea of making a canoe storage rack using scaffold poles.
This is based on an idea my local canoe supplier put into my head and seems a reasonable plan. I've put out a couple of feelers with a view to buying the necessary components but I get the impression that it won't be easy. So, does anyone know where I can source scaffold poles and clips in my area ( Bridgwater, Som ), or even better, does anyone know of a racking system that isn't as ugly and bulky as scaffolding and can accommodate three canoes, one above the other in what is quite a tight space. For the last 4 or 5 weeks its been hard to stand back and watch my lovely valkyrie ash gunnels take a beating outside with the frost and rain.
Plus I wanted a place where I could do some maintenance work on the boats (can't afford the luxury of building a garage just yet).
I had to give paddling a miss last Saturday as I had to move the old shed, paint the new one and move everything in but I reckon it was well worth it. She is 17ft by 5ft and although not exactly an ideal work space in terms of internal space it provides storage for both boats and tons of gear.
The other half was great and didn't complain about another shed in the garden provided we painted it the same colour as our other shed and our summerhouse. I am hoping to suspend one of the boats from the roof and then just put the other one on trestles as it would be easier to work on a boat on trestles rather than the current frame.
Here's the dog checking it out for size (muzzle is just in case she would eat our cat, she's our wee rescued dog).
Just thought I would share these pictures as I know there are lots of posts about canoe storage. Just thinking if you aint got anywhere else you could sit the top noo on the workbench surface and move it into garden when needs be?? Enter your email address to subscribe to this blog and receive notifications of new posts by email.
When I hang boats from the rafters in the garage, you'll notice that I make extensive use of the rafter hooks that can be purchased at many hardware stores.
I'm thinking about hanging a canoe sideways on my garage wall using webbing slings with the gunwales facing the studs. Sherri, you have brought so many ideas forward for storing, and subsequently transporting, our two kayaks. We rented and now own two rec yaks, and have two months or so left in our Florida season, but want to prepare well ahead of season's end. The shingle roof has weathered down to grey and was the only bit of DIY I've really enjoyed. I priced materials for building a shed (bloody expensive) and reckoned it would take me two - three weekends to build. Though I doubt it would come close to the 'Roman temple shed' post on the 'Sheddies' website. The Lieutenant's descendants stumbled across the canoe in two parts, lying on the floor along side bathroom fixtures and other junk.Very cool story. I phoned a guy I know who builds sheds and he gave me a price that just couldn't be beaten. An idea is where you have the foam padding on the front bar is to put a plastic pipe round the bar and the foam round that.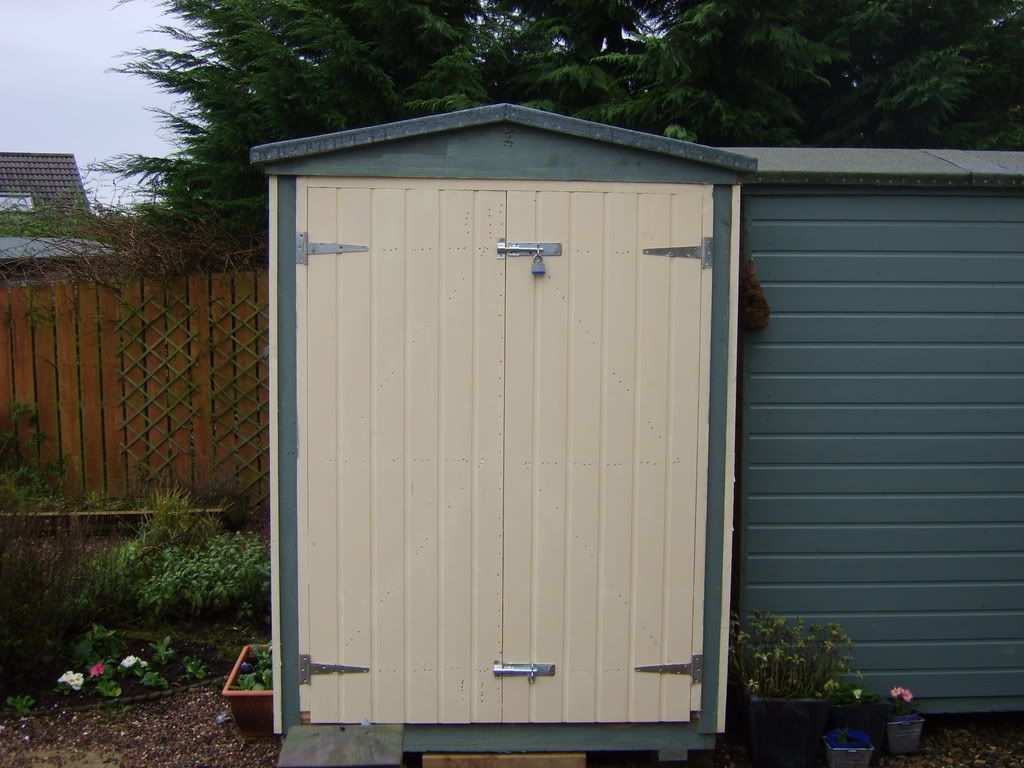 Rubric: Steel Shed