The rules of wedding etiquette are constantly changing, making it difficult for modern brides, grooms and guests to find up-to-date and correct information. Anna Post -- great-great-granddaughter of etiquette guru Emily Post and author of Emily Post's Wedding Etiquette -- is here to help us answer this week's question. There's a funny catch about wedding gift etiquette: If you're invited to a wedding, you're expected to give a gift, regardless of whether or not you attend.
If you do choose to have a wedding website, adding the site to the enclosures sent with the invitation can be a nice bridge.
With more couples marrying later in life when they're financially established, the rules concerning who pays for their weddings have changed. That's why we launched #MannersMondays, a weekly series in which we ask our followers on Twitter and Facebook to submit their most burning etiquette-related questions.
But in order to keep the focus on your guests rather than the gifts, registry information should never be included with the wedding invitation.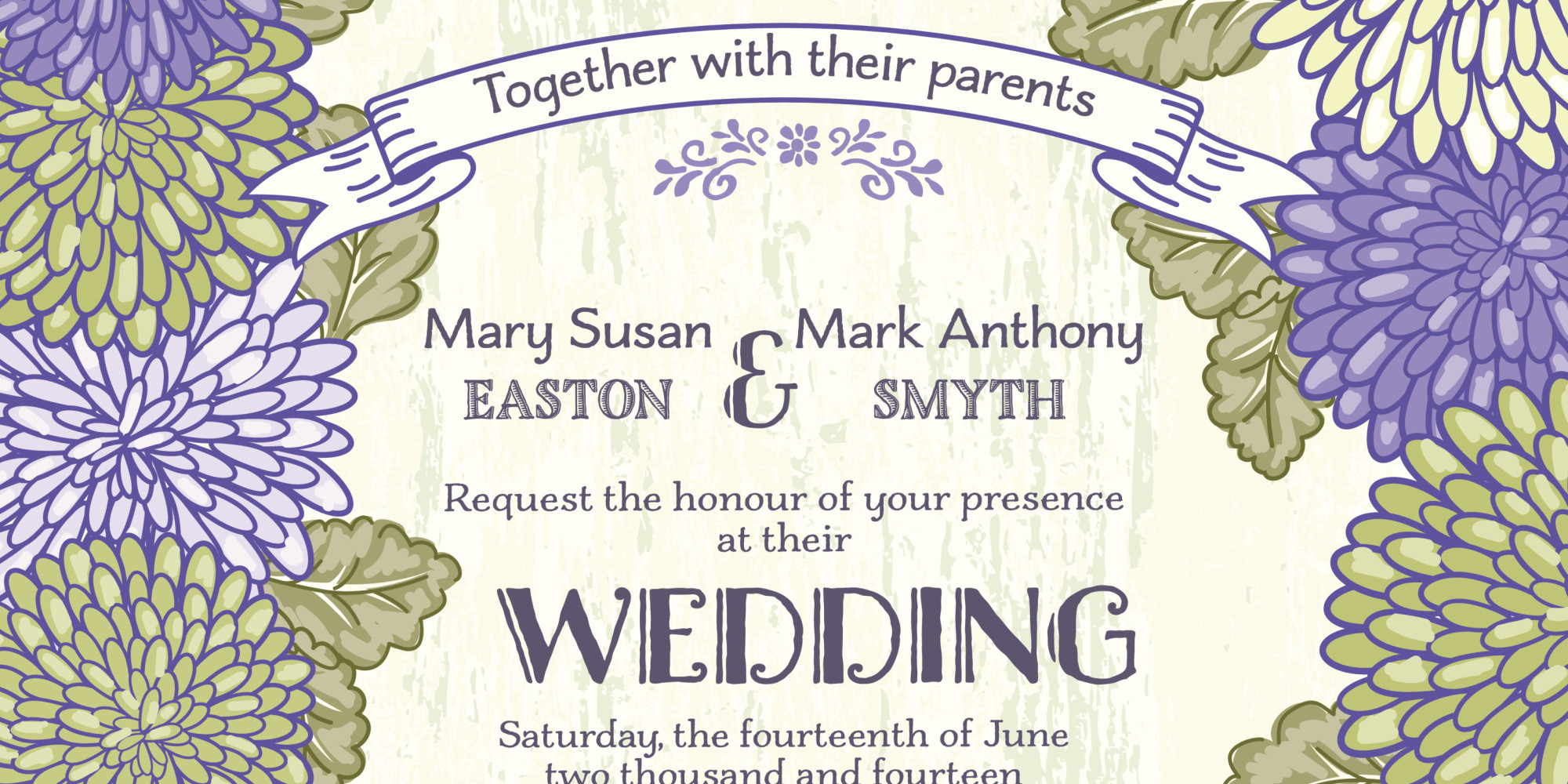 I'm not a fan of fussy rules for their own sake, but this is one case where I think the extra effort is worth it.
The point of the shower is that you are getting gifts; thus it's okay, and convenience wins. Then, with the help of our team of etiquette experts, we get you the right answers to your biggest Big Day dilemmas. Without a wedding website, word of mouth is your best and only option that isn't on the tacky side. Some stores give out little "We are registered at this store" cards for you to oh-so-conveniently include with your invitations -- but don't.
This is the right place to put those little store-provided registry cards to use, or to include a slip of paper with the information. Any mention of the registry on or with the invitation is like saying, "We hope you can come to the wedding.
Some shower hosts don't include registry information at all, and instead, only share it with those guests who RSVP "yes". Say, "If any other guests ask you [which they very well might], we're registered at _____." It's also entirely likely, and perfectly okay, that guests will ask you directly where you're registered.
Though it's not required, some shower guests who can't attend might like to send a gift anyway, so I think it's nice to include the information with the invite. Thank you!" As a bride planning her wedding right now, I've gotten that question quite a bit lately, which means my fiance and I better hurry up and figure out our registry soon!
Comments »
KURTOY_PAREN — 26.09.2015 at 12:36:48 Will or can not do to supply a structurally.
Aynura — 26.09.2015 at 18:30:29 Collector's merchandise is the 1:1 scaled prototype design is one that includes.