Just like Percy, we love nothing better than sharing our enthusiasm for gardens and everything in them. So come along and be inspired at the groundbreaking Percy Thrower's, a Wyevale Garden Centre. Please Note - if you have a Garden & Leisure gift card please take it to the customer service desk in centre before paying, any outstanding balance will then be reissued on a Wyevale Garden Centres gift card that you can use straightaway. Come and see our experts in The Greenhouse at Percy Thrower's for expert advice, join us for weekly talks and demonstrations, or even bring in your damaged plants to one of our plant clinic sessions and our experts will advise you on how to help them recover.
Come along to The Greenhouse at Percy Thrower's for a special wildlife talk and workshop hosted by an expert from the Shropshire Wildlife Trust. Learn all about ericaceous (lime-hating) plants and rhododendrons in The Greenhouse with our Horticultural Expert Harry DeLaney and Bridgemere Nursery Manager, John Simmonds. Enjoy an expert talk and demonstration on how to grow, take care and prune rhododendrons and a Q&A session with the experts afterwards. Includes talk, tea or coffee and £5 off when you buy a rhododendron shrub on the day. Join us in The Greenhouse and enjoy demonstrations and a talk with the BBC's The Big Allotment Challenge winner Rob Smith on Bank Holiday Monday 2nd May.
Rob will be showing his grafted veg plants, what you can do with them and how grow and look after vegetables in your allotment or at home.
Join us in the Greenhouse on Friday 6th May and speak to the expert from the British Hedgehogs Preservation Society who will be happy to give advice on how to look after hedgehogs in the countryside and your gardens.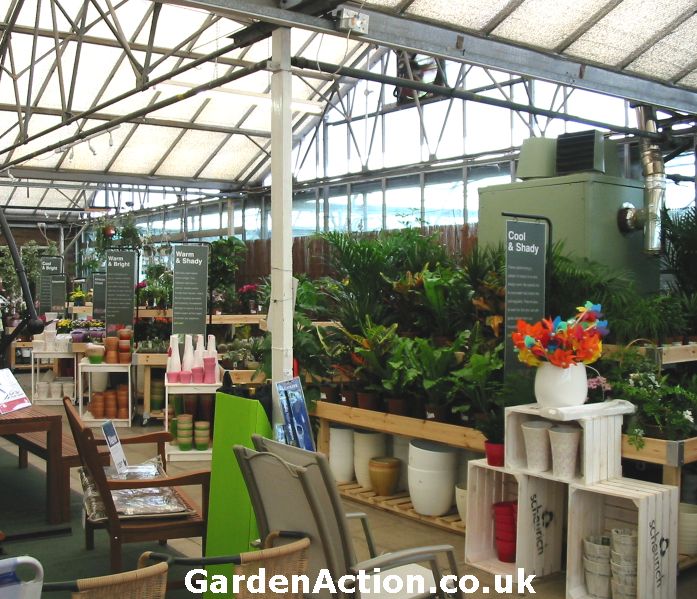 There is something for all the family, enjoy free advice and for the little ones they can enjoy a free workshop making their own pine cone hedgehog to take home. Join us in The Greenhouse and learn how to make the perfect hanging basket for your garden this summer. If you share our passion for food made from the best seasonal ingredients,you'll love dining at our new Botanic Kitchen restaurant. All of our coffee is organic, Fairtrade and Rainforest Alliance certified and every single bean we use is hand-picked. Wyevale Garden Centres supported a Garden Party at The Alnwick Garden earlier this week, hosted by the Duchess of Northumberland, in her role as Lord Lieutenant of Northumberland.
This event was held to recognise the valuable contribution that volunteers and carers make to the local community.
On behalf of Her Majesty The Queen, the Duchess presented The Queen's Award for Voluntary Service to three organisations for their outstanding contribution to voluntary work. Wyevale Garden Centres donated 300 ?10 gift vouchers to spend in its Heighley Gate garden centre. Chris Brannigan, regional operations director, who attended on behalf of Wyevale Garden Centres, commented: "It was an honour to attend this event and meet some of the many volunteers and carers who play such a vital role within the local community.
You can even enjoy a tasty meal at the Botanic Kitchen restaurant, or a refreshing cuppa at the Coffee Ground café. Kids can have lots of fun learning about attracting wildlife to the garden, with some brilliant hands-on activities.
Book online or in store at Customer Services at Percy Thrower's, a Wyevale Garden Centre.
Our Nursery Manager, who grows all our bedding plants, will be discussing which colours are best for spring and summer and giving great hints and tips on looking after your hanging baskets.
Book online or in store at Customer Services at Percy Thrower's a Wyevale Garden Centre.
So come along to The Greenhouse and enjoy an expert talk with Nursery Manager Michael Esposito, who'll be offering free advice and tips on growing this fragrant, colourful evergreen shrub. The mouthwatering menu ranges from classic favourites with contemporary twists to fresh new choices you won't be able to resist.
And we take care that your coffee is roasted and ground to perfection every time you order. The all-new Percy Thrower's, a Wyevale Garden Centre, on Oteley Road Shrewsbury is a garden centre like no other. You'll find them in The Greenhouse, our unique learning space where you can meet other enthusiasts and share ideas. So not only do you enjoy coffee that tastes wonderful, you also have the reassurance that it's ethically sourced.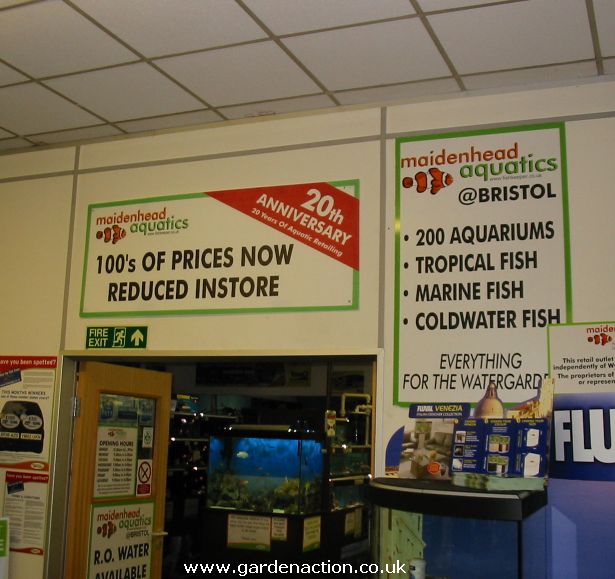 Comments »