Have you ever met a date and in a split second wondered 'why am I here, why did I agree to have this date!' Awkward body language, small talk and knowing looks of the wrong kind make you want to run and hide. What's wrong with treating each new date as a new opportunity to meet a unique individual and arrive with NO expectations at all?! Why can't we all live more fully in the moment and cherish that life is about blessings and lessons? Surely it's more helpful to us to enjoy our experience by having no particular expectations than to have too many positive or negative ones, that's not great at all is it? Translation feature let's you translate what a person wrote in the profile into the language of your choice.
As yet another superhero movie strikes it big on opening weekend we're left to scratch our heads as to why. You will meet, look into each other's eyes, feel that special 'knowing' and boom, you will fall in love instantly. You try so hard not to but you find yourself clock watching and then you make an excuse to leave early because of some sort of 'emergency'. At least it eliminates the chance of disappointment and allows you to just enjoy yourself, whether it's meant to be or not.
The conversation will flow effortlessly; you will sit there thinking 'How come I have not met you before' and you will feel like you have known one another for a life time, rather than a moment.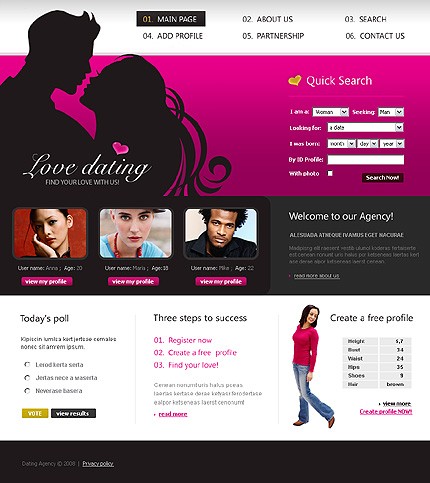 Unauthorized duplication of any site content or violation of its rules is punishable by law.