Earlier this week, I needed to create timeline graphics for my What's new in AppFuse 2.0 presentation. It is a fine timeline and all, but it appears to be missing an entry for Dec 1-2, 2006 for DU getting swept by Colorado College.
I found a Timeline script for OmniGraffle and was able to create some pretty nifty images with it.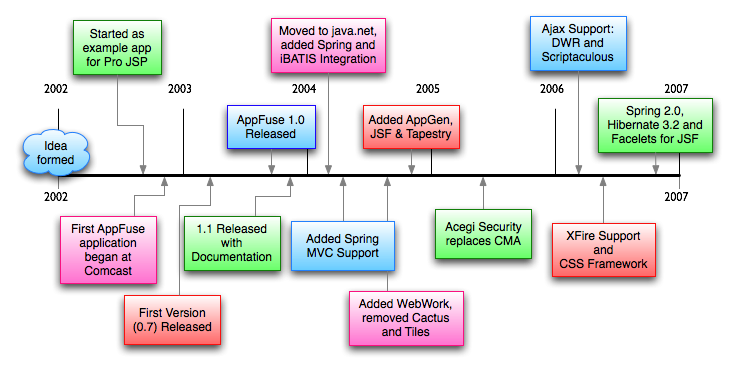 I wasn't sure if it was too bare bones, but I'm glad that you're using it as I intended, as a means-to-an-end, rather than a click, and you're done. Below are the two timelines I created, one for the History of AppFuse and one for The Future.