Clearly NBC is still resting on the laurels of Jordan's newfound fame, because they spent a considerable amount of time checking in with the former champion to see what he's been working on. But it took some of the focus away from this season's competitors, who didn't quite measure up to his stunningly memorable blind audition. 1) Will the 10th season of "The Voice" finally be the first that features a female winning coach? But Blake is nothing if not a self-ascribed ladies' man, and he proved that he wouldn't filter his flirtations.
The night's winners: Mary Sarah and Alisan Porter were the top talents of the premiere, but Mike Schiavo and Paxton Ingram have potential if they are coached the right way. Christina Aguilera started off slowly, but she scored big by landing Alisan after the final performance of the night. The first four-chair turn of the night went to Pharrell, who immediately fawned over a unique singer in Caity. Despite hearing his own song being recreated, Adam was the only coach not to turn his chair. The boys were right there in front of her, staring googly-eyed at this impressive country vocalist. After hearing Mary move through her vocal resume, it was no surprise that she got all four chairs to turn, even though it took Christina until the final note to make up her mind.
After failing to turn a chair last season, Bryan returned with more experience and some vocal coaching under his belt.
A child actress turned singer, Alisan was the night's greatest talent and all four coaches were fighting for her.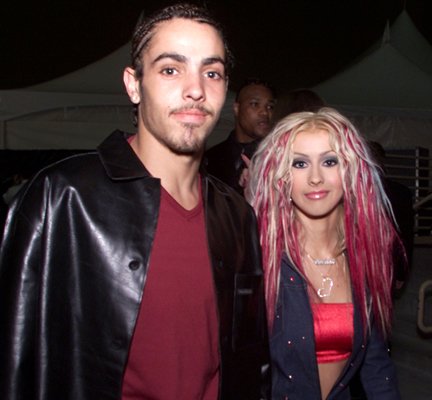 Jordan Smith, the eventual winner and unquestionable frontrunner throughout the lengthy live show process, was the anchor of the season 9 opener, helped along by his poignant message about being true to yourself. They're right to milk every last bit of popularity out of him, because he was such a prolific presence on the show.
So to be clear, 'The Voice' hasn't lost its now familiar identity as the show passes the double-digit seasons benchmark. The show has cycled through powerful female vocalists like Christina, Gwen Stefani and Shakira, but none of them has ever produced a winner. Jordan was the man to beat from episode one last season, but that hasn't always been the case in the past. With Blake as one of the two longest tenured coaches, every blind audition in past seasons promised a plethora of country performers, but on the premiere there was really only one pure country artist. Even though Adam and Pharrell turned late, Paxton made a risky move by choosing the country mogul who often ends up with a diversified group of singers, but rarely brings anyone except country artists into his final three.
She may not have had the power in her voice that usually sways all the coaches, but there was a gentle quality that made up for a lack of big notes.
Haeglin hit Prince-like falsettos and showed range and control, but he eventually chose Pharrell, who turned his chair at the last possible second. She had both a powerfully sweet voice, and once Blake revealed that he'd actually heard of Mary before, the deed was essentially done. Though he wasn't a powerhouse vocalist, he displayed grit and range as well as a propensity for improvisation and a likable personality. This time around his high register performance swayed Christina, the only coach who'd never heard him sing before, although Blake also pushed his button in the final moments.
She gave a strong rendition of the Tori Kelly hit, and Adam was right to fight hard for her, though Pharrell won out in the end. It was promising to see her go with Christina, because they'll make a talented team with a powerful connection.
It's possible NBC is packing them all into one future episode, so we'll have to wait and see. Gabriel danced for Janet for over three years - appearing in numerous videos, TV shows, and live performances. The coaches are all looking for a natural-born artist, and Mike proved he has that capability. When asked to choose his coach, he started to say Blake, before quickly clarifying that he only wanted to thank the country singer. Since then he has shared the stage with artists such as: Mariah Carey, Beyonce, Christina Aguilera, Chris Brown, Ne-Yo, The Pussycat Dolls, Hilary Duff, John Legend, Kylie Minogue, and Omarion. He has also performed with Christina Aguilera, Britney Spears, Beyonce, Prince, Chris Brown, Jamie Foxx, Omarion, Kylie Minogue, Nelly Furtado, Toni Braxton, and Ciara. He has done numerous national commercials and appeared in such movies as Jackass 2, Clerks 2, and Center Stage 2.