Of course, in the currently challenging economic times, it is natural to wonder how long until i receive my tax refund because most of us need cash that is accessible, not theoretical.
If you filed a paper return, your tax refund will typically be issued within 6 weeks from the date that the IRS receives your return. When you find yourself wondering When Will I Receive My Tax Refund, the answer is 3 to 6 weeks depending on whether you filed your tax returned electronically or via paper.
Related: If you need to do your taxes, the easiest way is Turbo Tax, the best do-it-yourself tax software. International Shipping - items may be subject to customs processing depending on the item's declared value. Your country's customs office can offer more details, or visit eBay's page on international trade.
Estimated delivery dates - opens in a new window or tab include seller's handling time, origin ZIP Code, destination ZIP Code and time of acceptance and will depend on shipping service selected and receipt of cleared payment - opens in a new window or tab. This item will be shipped through the Global Shipping Program and includes international tracking. Will usually ship within same business day if paid before 14:00 PDT (excludes weekends and holidays). This is the price (excluding shipping and handling fees) this seller has provided at which the seller has sold the same item, or one that is virtually identical to it, in the recent past. The Civil Rights, Economic Development, Utilities and Arts (CRUEDA) Committee, is looking to appoint new commissioners to the Seattle Human Rights Commission. The Seattle Human Rights Commission consults with and makes recommendations concerning the development of programs which promote equality and justice. Last year when asked my position on the arena, I said that though I would not have been likely to vote for the 2012 Arena Co. The City's position was that the proposal was consistent with the Seattle Comprehensive Plan, yet the Container Port Element of the Comprehensive Plan, specifically calls for a. I definitely heard support from some of my constituents in District 1, but the widespread concern from a significantly greater number of West Seattle and South Park residents about access to Downtown was concern that I, as a District 1 Councilmember, could simply not ignore.
District 1 is separated from Downtown by SODO, and the stadiums.  If transportation mitigation doesn't work out, West Seattle and South Park would be the neighborhoods most affected by hindered access to Downtown. 50 state legislators signed a letter to the Council opposing the street vacation, saying "the site of the proposed street vacation represents the crossroads of international trade, manufacturing…that together form a key economic engine for our state" and said that vacating the street would deal a serious blow to our region's global competitiveness. The letter was signed by legislators from all seven districts that include Seattle, including Representative Eileen Cody in the 34th District, a State Legislative District largely contiguous to my District 1 City Council district. Finally, and significantly, the street vacation, and the Environmental Impact Statement, didn't address the additional LA-Live style bars and restaurants that form a part of the overall development—so I believe that full parking and transportation were not adequately analyzed to consider those additional impacts. In recent weeks, NBA Commissioner Adam Sliver has said that having a "shovel-ready" arena is "not a factor" in expansion considerations. It's unfortunate that the duration of the street vacation wasn't linked to the duration of the agreement with Chris Hansen that the Council passed in 2012, which provides for public funding if Hansen obtains an NBA team and additional funding with an NHL team. Councilmembers Lisa Herbold and Lorena Gonzalez announced today the launch of a study relating to scheduling practices, which will be used to better-inform forthcoming "secure scheduling" legislation.
The study will survey both employers and employees from a diverse cross-section of industries and business sizes. Councilmember Herbold has hosted several discussions in her committee relating to secure scheduling, and will continue to dedicate committee time to the issue for every future meeting through July. This City of Seattle commissioned study is being conducted by Vigdor Measurement & Evaluation, LLC.
On May 2, 2016, the Seattle City Council voted No on granting alley vacation on Occidental Street.
Deciding how to vote on this item was not easy for me, and my staff and I have had to dig deeply on both sides to make up our minds.
I have to say, the genuineness and sincerity of basketball and Sonics fans has been impressive. And on the other side, there are maritime and industrial workers, who have been fighting for decades to defend the industrial core of Seattle and defend our working waterfront.
And, as a member of the labor movement, please let me share that these jobs are particularly important, because the unions that represent these workers have had a history of being willing to go on strike and fight back against the attacks of their bosses, preserving some important traditions of the labor movement – fighting traditions that we, as workers, are going to have to use to reverse this spiral of economic inequality. As a result of these battles that the labor movement has waged, the middle class jobs that we won over the last century have been lost over the last several decades, through massive deindustrialization and the loss of manufacturing.
I want to be very clear: I would never make a decision based on the claims of what is the bureaucracy of the Port of Seattle. But, on the other side, there are big developers who want to redevelop the industrial core of Seattle. I recognize that Sonics fans will not like my No vote on this matter, and I really don't like that vote either.
I do want to help bring back the Sonics, but I cannot do that on the basis of undermining our working waterfront and good paying unionized industrial jobs – not to say that other jobs are also not of value, especially if they're unionized, living wage, and come with benefits. Those who say that this alley vacation vote has little to do with closing down the maritime industry may have a little bit of legitimacy. I support bringing back an NBA team to Seattle, as long as it is not linked to building a stadium that potentially threatens our working waterfront. I know that this is not an immediate alternative at this point, but I want to say that I will help in any way I can for us to demand that NBA commissioners allow for expansion and bring the Sonics back to the Key Arena. Key Arena has been good enough for the Seattle Storm to play in, and it was good enough for the Sonics before the owners decided to screw over Sonics fans. If it wasn't for the greed of the billionaires who control pro sports, it would still have been good enough.
I am voting against this street vacation because I am concerned about Seattle's good paying unionized industrial and maritime jobs, and I don't want to pit jobs against jobs, but I also think we have to have a much broader conversation about how the barons who own our professional sports teams are allowed to have monopoly control over entertainment for millions of ordinary working people who are sports fans. Finally, I would like to thank everyone who helped me and my staff members learn the nuances of this issue, particularly all the Sonics fans like Adam Brown and Jason Reid, who made the important corruption-exposing documentary film called Sonicsgate, and all my sisters and brothers from the labor movement who have helped elucidate the history of SODO industry.
The Full Council did not approve the conditional street vacation of Occidental Avenue South for the proposed arena project by a vote of 4-5 yesterday (Bagshaw, Herbold, Sawant, Juarez and Gonzalez voting no; Harrell, O'Brien, Johnson and myself voting yes). I voted in favor of the conditional street vacation both in committee and at the Full Council meeting yesterday. When determining my position, it was important to me that the street vacation would have been conditional on many factors.
Per Council policy, the street vacation would have lasted for five years, but the Memorandum of Understanding (MOU) approved in 2012 that commits partial public financing of this project expires in November, 2017.
My colleagues who voted the opposite way based their opposition on concerns about traffic impacts and the proposed arena's effect on maritime jobs. This afternoon the Full Council will vote on an ordinance that would send a $290 million Housing Levy to voters for consideration on the August 2, 2016 Primary Election ballot.
Since 1981, Seattle has chosen to generously invest in affordable housing for our neighbors, with a particular emphasis on those most in need. Seattle voters will soon have an exciting opportunity to consider a ballot measure asking whether we will support a regional light rail system, including a light rail line connecting Downtown to Ballard, with stops at South Lake Union, Seattle Center, and Interbay.
The communities in my Northwest Seattle district are deeply invested in shaping this plan, and have begun to speak with a united voice about how this plan can best serve our neighborhoods. The Coalition is advocating for an alignment I affectionately call the "West is Best" option.
I have voiced my support for the "West is Best" option, and the coalition of voices continues to grow. No Major Event at the arena can overlap with Major Events at each of the two other stadia if the combined anticipated attendance at all venues would exceed 45,000 on a Weekday or 55,0000 on a Weekend.
For NBA regular season games, the Arena will make its best efforts to work with the NBA to avoid overlapping with Mariners and Sounders home games or other Major Events at CenturyLink Field.
Major Events other than NBA games at the Arena cannot be scheduled to overlap with a Major Event at either of the stadia if the combined anticipated attendance at the two events would exceed 45,000 on a Weekday or 55,0000 on a Weekend.
For events that occur on the same day but do not overlap, there will be at least 3 hours between the projected end time of the first event and scheduled start of the second event.
The negotiated scheduling language will be offered as an amendment to the conditions of the street vacation requested by ArenaCo.
Tucked behind the Chelan Cafe, Terminal 5 (T5) has sat empty since late 2014 when the Port Commission authorized $4.7 million for modernization of the terminal. While attending the Delridge District Council meeting last Wednesday I presented to the Port representative in attendance a letter supporting the concerns that I am hearing from constituents about the T5 project. I have been working with the Office of Labor Standards (OLS) on the process and implementation of directed investigations for enforcement of our labor laws.
Businesses that do not adhere to these laws have an unfair advantage over businesses that do. I am trying to leave no stone unturned when it comes to addressing the affordable housing crisis that is displacing many long-time Seattle residents and disrupting our communities. I responded to the February call to action by writing on op-ed in the Seattle Times on "Wall Street's Impact on Seattle's Housing Affordability." Councilmembers then sent a letter that I drafted to HUD, Fannie Mae, Freddie Mac, and Federal Housing Finance Agency asking Fannie Mae and Freddie Mac help delinquent homeowners receive mortgage principal reduction and stop selling mortgages to Wall Street at a discount. In response to this collective national effort on April 14, FHFA announced that it will newly offer principal reduction to certain seriously delinquent, underwater borrowers who are still struggling in the aftermath of the financial crisis to help them avoid foreclosure and stay in their homes. Mel Watt, has offered his staff to meet with City representatives, along with nonprofits and other community buyers to discuss the Enterprises' NPL sales. Please arrive at Union Station (at 401 S Jackson St, Seattle, WA 98104) at 1:30pm to sign up and testify with me. If you can't attend, but you want your voice voice to be heard please send in your survey and write a letter to Sound Transit. If we are going to see some an amendment to the Draft ST3 Plan we need you to write in and tell the Sound Transit leadership that we need a commitment to build the 130th Street Station!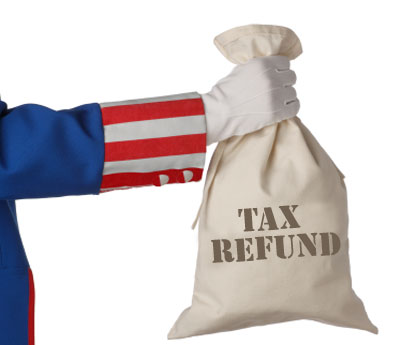 I am not sitting around hoping there will be a change, I am out here pushing every button and looking for all the possible ways to get North Seattle what it needs. I want to thank the North District Council, Lake City Neighborhood Alliance, Olympic Hill Neighborhood Council, Pinehurst Community Council, 46th State Legislative delegation and all the individual neighbors that have sent in their survey and are sending in letters to Sound Transit.
Please consider attending the next Sound Transit Board meeting on April 28th at 2pm to testify in person about the importance of Sound Transit making a commitment to build the 130th Street Station. Write in as an individual, as a representative of your community council, as a business representative, as a person who uses public transit or as a person wants to!
Not only will this station serve the immediate surrounding communities, like Pinehurst and Haller Lake, it will also act as the focal point of a powerful East-West connection, working in concert with buses to provide light rail service to Bitter Lake and Lake City, the fastest growing Urban Villages in North Seattle. Station Spacing – Best practice for high capacity rail lines in other cities have stations averaging every 0.4 mile. Seattle's Race and Social Justice Initiative – Bitter Lake Hub Urban Village and Lake City Hub Urban Village are the fastest growing urban villages in North Seattle while remaining some of the most affordable places to live in Seattle.
Based on Seattle's 2035 Growth Analysis, the Bitter Lake Hub Urban Village has new growth capacity of over 10,000 residential units and nearly 20,000 jobs. As you may have heard, last Saturday afternoon a young man, believed to be using methamphetamine, smashed a window of La Isla Restaurant in Ballard and proceeded to use a shard of glass to attack and injure two people on the sidewalk outside.
When thinking about safe environments generally, I am also focused on how we prevent instances like this from happening in the first place.
I remain committed to implementing successful programs such as the Law Enforcement Assisted Diversion (LEAD) program, an effort that has been proven to be more effective in moving people living in crisis to more stable situations.
I will continue to encourage safer environments in District 6, our communities, and our city. Cheers to New Horizons in Belltown and the young people who are learning employment soft skills as well as techniques to make a great cup of coffee. Specifically, one woman (for this purpose, I will call her Kate) truly took my breath away as she described her journey from homeless, to living in a shelter, to living in transitional housing, to being fully stable in her own affordable apartment in Belltown.
Kate discussed with me the importance of services that many of us take for granted, such as medical care, dental health, and shelter.
We will schedule office hours across District 7 reaching constituents in South Lake Union, Pioneer Square, Queen Anne, Magnolia, Uptown, and Downtown. Today's Vote: Update on Preservation, The Missing Piece of our Affordable Housing Strategy. The Council voted this morning in the 2016 Housing Levy Select Committee to pass the amendments supporting the new housing preservation program first proposed by myself and then supported and developed with the help of Councilmember Mike O'Brien and his staff. I have an editorial in this week's Real Change explaining why a truly comprehensive affordable housing strategy must include new programs to preserve existing affordable housing.  You may recall, in early April, I told you how, in the Affordable Housing, Neighborhoods, and Finance Committee, I presented a "proof of concept" preservation funding strategy as identified by HALA to use the City's bonding authority to issue a housing bond and reinstate the growth fund.
Preserving buildings for long-term affordable rental housing or converted to permanently affordable homeownership units. Targeting buildings with units affordable at or below 80% of area median income (AMI), with a focus on serving households at or below 60% of AMI.
As you may have seen, there is a developing story in Tacoma where lead has been found in the water of four houses. I have asked that at Monday morning's Council Briefing SPU give the Council a full update on the testing and our water quality.
Last week WSDOT announced they will close the Alaskan Way Viaduct for an estimated two weeks beginning Friday, April 29, for tunnel boring beneath the structure. WSDOT has a Viaduct Closure information page with links, twitter feeds, an overview about the closure, travel alternatives, and overview of coordination with SDOT and KC Metro, and an FAQ. For District 1 residents, page 2 of this KC Metro bus detour map has information about where through SODO the 21E, 37, 55, 56, 120, 125, and C Line will travel. The King County Water Taxi at Seacrest Park is another option: 160 parking spaces will be available at SW Bronson Way and Harbor Ave SW, and 200+ at Pier 2. In response to concerns I heard about the Fauntleroy Expressway closure for the bearing-pad re-replacement project beginning on April 27 and the cumulative impact of both closures on West Seattle, I requested that that SDOT consider holding off until after the AWV closure is complete. Sound Transit's schedule for implementation calls for building the West Seattle line in 2033.
The City Council is planning to pass a resolution in May with Seattle's position, in anticipation of a Sound Transit board vote in June, and a November ballot measure.  I'd like to see a fully unified City position that avoids pitting one neighborhood against another. The Council will soon send letter with questions to Sound Transit; I'm requesting information about whether tunneling was considered for the portion of the alignment from the bridge to the Junction, and the rationale for eliminating the Delridge option listed as a Candidate Project in December 2015. The Draft Plan also includes light rail from Ballard to Downtown, which includes a second subway tunnel through Downtown Seattle; a station at Graham Street on the current line (for the Move Seattle levy included $10 million) a provisional station at NE 130th, and a host of regional projects.
The Draft Plan also includes early deliverables to C and D lines, to be carried out in coordination with King County Metro. In addition, King County Metro will also be seeking feedback at the meetings on its Long Range Plan.
In last week's blog post I went over the background on the Council's budget actions for 2016 to add $500,000 for West Seattle Bridge Corridor congestion management investments, and $100,000 for corridor feasibility studies. SDOT notes they are concentrating on the 13 projects located in the corridor from the West Seattle Bridge, Spokane Street Viaduct, and associated lower roadway section of Spokane Street between 35th Ave SW and I-5 (see map). If you'd like to get the additional items you've selected to qualify for this offer, close this window and add these items to your cart.
Packaging should be the same as what is found in a retail store, unless the item is handmade or was packaged by the manufacturer in non-retail packaging, such as an unprinted box or plastic bag. Contact the seller- opens in a new window or tab and request a shipping method to your location.
Please ask all questions before bidding to avoid getting an item you are not satisfied with. If you are not satisfied with purchase, you may return it to us for a prompt exchange or we will refund your payment.
The "off" amount and percentage simply signifies the calculated difference between the seller-provided original price for the item and the seller's current discounted price. Are you interested in promoting human rights for the residents of Seattle and facilitating the prevention and elimination of discrimination? It works with the Director of the Office for Civil Rights to end discrimination based upon race, religion, creed, color, national origin, sexual orientation, political ideology, ancestry, age, marital and parental status, disability, Section 8, and retaliation. It conducts appeals and holds hearings to identify and deal with acts of discrimination and assist in resolving racial tensions in the areas of employment, housing and public accommodations. Many in West Seattle feel they already shoulder the greatest share of our City's burden for professional sports facilities. This is a highly unusual letter, and testament to the importance of trade in Washington State's economy. That agreement lasts until late 2017.The street vacation as proposed would have lasted 5 years, in line with city street vacation policies. Councilmembers Lisa Herbold, Lorena Gonzalez and the Executive are in conversation about developing legislation to address predictability in worker scheduling, as unpredictable scheduling most strongly impacts low-wage workers who are overwhelmingly women and people of color. Vigdor has prepared consultant briefs and reports for a variety of government agencies, non-profit organizations, and for profit firms. These are thousands of fans who have had their team stolen out from under them, and legitimately want an NBA basketball team back in Seattle. The Port workers and their nion, the International Longshore and Warehouse Union (ILWU), have been fighting again and again against these forces that have been slowly squeezing out our working waterfront. I hate having to be in a position where, as an elected representative of this city, I have to pit sports against jobs, and jobs against jobs.
But I think that the alley vacation vote is also a battle line in an ongoing war by big developers to gentrify Seattle, and I unfortunately cannot vote in favor of doing that. But, again, my vote has nothing in common with those elected officials who say they're voting No because they care about jobs after voting for the Amazon alley vacation earlier this year. This vote is a major disappointment for those who hope to bring an NBA team back to Seattle; at a minimum, the Council's decision yesterday sets this effort back.
After the expiration of the MOU in late 2017, any arena construction would have needed to be completely privately financed.
While I respect my colleagues' decision, I saw no convincing evidence to back up these claims.
This year, the Council and Mayor have thoroughly analyzed and crafted a package that will provide affordable housing for thousands of Seattle residents. The most recent openings of the Capitol Hill and University District light rail stations have brought Seattle into the 21st century of transit, and the coming wave of transit investments contained in Sound Transit's next package, known as ST3, will revolutionize how we live and get around our region (see the full draft package here). The Northwest Seattle Coalition for Sound Transit 3 formed not months ago, and is composed of community leaders and more than a dozen organizations from Ballard, Interbay, Magnolia, Queen Anne, and Uptown. This proposal would run light rail parallel to 15th Avenue West (the equivalent of four blocks to the west) and cross the ship canal via a tunnel.
The expected ridership in the Downtown-Ballard corridor is projected to be roughly 140,000, the highest of any sub-area in the entire Sound Transit region.
Before the Sound Transit Board closes the public outreach period today, let's ensure they've heard our voices. At the Council's request, the parties came together to draft the mutually agreeable language regarding scheduling and access. If there are unavoidable overlaps, the NBA game will start at least one hour after the other event.
The first would require an access easement on the proposed arena site's east access road for the benefit of the other two facilities. Directed Investigations are investigations that are initiated by the Director of the OLS without a worker introducing a complaint. Directed investigations are important because our laws are only as strong as our enforcement and ensuring that all employers adhere to our laws is not only good for workers, but also for business. FHFA expects that approximately 33,000 borrowers nationwide will be eligible for a Principal Reduction Modification.  Servicers must solicit borrowers eligible for a Principal Reduction Modification no later than October 15, 2016.
These office hours are walk-in friendly, but if you would like to let me know you're coming, please email my scheduler Alex Clardy. I will be attending the Sound Transit Board meeting to provide public comment tomorrow and I want you to join me! The deadline is Friday April 29th. See our recent blog post for instructions and a template letter to get your message in! I met with Sound Transit Board Members, Sound Transit Director Peter Rogoff, other Seattle City Councilmembers, King County Councilmembers, our Legislative delegation in the 46th District, the Federal Transportation Administration WA liaison and even Senator Patty Murray's Office. The meeting will be held at the Union Station building at 401 S Jackson St, Seattle, WA 98104. North Seattle's solution to light rail should not be to walk or drive to Shoreline's station.
North of the ship canal we will be looking at an average of 2 mile spacing getting as high as 2.5 miles between the Northgate and 145th stations. Lake City Hub Urban Village has new growth capacity of 4,000 residential units and 5,000 jobs. I want to acknowledge and thank the first responders who effectively and efficiently addressed this situation. As this work continues, I am engaging my staff in many different resources to help alleviate the public safety concerns in District 6. LEAD is a program that connects people who commit low-level drug and sex work activities to services instead of arrests.
My staff will also continue their role in engaging with constituents to meet the community needs of public safety.
I was pleased to hear from community members on topics ranging from housing, transit, HALA, recreational marijuana licenses and homelessness.
Kate wanted to talk with us about her experiences being homeless and described her struggles and successes. I applaud the great work done by community leaders to create an Art and Culture Overlay District. Out of an abundance of caution Seattle Public Utilities (SPU) will be testing the water quality across our system. During the closure WSDOT expects congestion to begin earlier and end later, and encourages flexibility and traveling at non-peak times if possible.
For shuttle Route 773 from the West Seattle Junction to the dock at Seacrest Park, you can view the map and schedule; for Route 775 from Alki to Seacrest Park you can view the map and schedule.
SDOT requested a delay in reporting to May 31, and I asked for an update by April 15 on progress made to date, and next steps. In addition to the $55 million application described in last week's blog post, SDOT has applied for grants for $8 million from the Washington State Freight Mobility Strategic Investment Board, and $14 million from the Puget Sound Regional Council. These hours will be slightly different than usual – I will be at the South Park Community Center (8319 8th Avenue S) from 11am to 5pm.
If you reside in an EU member state besides UK, import VAT on this purchase is not recoverable. No return or exchange will be accepted after 30 days from the date of you receive the item.
If the arena location hadn't been dependent upon this street vacation, it could have proceeded directly to the Master Use Permitting (MUP) process under the Department of Constructions and Inspections. The one true public benefit, and the reason we've been discussing this for four years, is an NBA team—and we don't have that. They have expressed concerns about the long-term potential of the site, given the 2012 MOU arena agreement the Council approved. Business owners have expressed concern about gentrification, and losing access to goods and services in SODO.  One restaurant owner in West Seattle wrote to the Council that 14 unique locations in SODO provide goods and services to his business. Had we been able to amend the street vacation so that it only lasted until the end of the agreement, that might have partially satisfied my concern that approving a street vacation now would open us up next year to renegotiation of the MOU, but our Law Department advised against pursuing an amendment like this. Most information about Seattle-based scheduling practices to-date has been anecdotal, therefore, the City commissioned the study to better understand any intricacies or variants from practices documented at a national level. He has published dozens of scholarly articles in the areas of housing policy, education policy, and immigration policy, with a specific focus on disparities and inequality by race and ethnicity. He is experienced in litigation consulting, statistical consulting, and economic consulting. We also have hospitality workers and workers in the building trades who have successfully negotiated important labor agreements, which I, as a member of the labor movement, unreservedly support. I am in solidarity with not the Port of Seattle, but the Port workers and the ILWU who are trying to stand against these forces of gentrification.
Their vote in favor of that vacation completely disregarded the major concerns of security workers that are contracted by Amazon – workers who have faced massive wage theft and retaliation against them. It could not have been vacated for a large office complex, even though that use is permitted on the parcels on either side of Occidental Ave S. If an arena was not constructed by 2021, the opportunity for a street vacation would have expired. This plan will ensure speed and reliability, preserve the existing lanes on 15th, and create an underground station in Ballard that would be the best option for future northern and eastern expansion. We have been meeting with community groups representing Haller Lake, Lake City, Pinehurst and Broadview. We appreciate that the Sound Transit draft plan has included the recognition that the 130th Street Station could serve thousands of people. The 130th Street Station is a common sense move for the Sound Transit Board as it requires no extra track and no new tunnel; we just need a platform for a stop.
This station could prove to be the most accessible via bike above both Northgate and 145th street stations. These growth numbers will only be attainable and successful with access to reliable transit like light rail. Much of this work comes from direct correspondence with constituents where my office has advised Multidisciplinary Outreach Teams (MDOT) to specific areas where activity is concentrated.
It has reduced criminal-recidivism rates by up to 60 percent and currently exists downtown and in select nearby neighborhoods. Supporting public safety and increasing connections for people and our communities is a collective action and I look forward to doing that work with each of you. Each person brought a unique perspective, and I truly appreciate the opportunity to speak informally and in depth about their issues. The signals we send to the global maritime and shipping industries matter, especially with increased competition from British Columbia and Southern California, which have been taking market share from Puget Sound ports in recent years.
The West Seattle Chamber signed a letter stating that concerns about increased traffic congestion were not adequately addressed. It also would have been conditioned on a detailed scheduling coordination agreement we asked the arena proponents and other major teams to work out together.
In addition, the letter underscores the need to implement a quiet zone for trains and utilize broadband back-up alarms to help with noise reduction.
We currently have four labor laws: Paid Sick and Safe Time, Fair Chance Employment, Wage Theft, and Minimum Wage. However, the current "provisional" designation for the 130th Street Station, with zero dedicated funding and no timeline, is unacceptable. These estimations don't even touch the untapped capacity that could be attained with a transit oriented development (TOD) plan directly around the station area. My Office continues to engage with outreach workers and police officers to best address the community concerns.
I would also like to support additional outreach workers through MDOT so that we can connect people to services instead of further isolating them. She gave me a list of programs that worked for her, which didn't  and what she'd like to add. In short, I think it was only possible to meet the necessary public benefit threshold if we'd considered the legislation after attaining an NBA team. The creation of the Northwest Seaport Alliance, combining the Ports of Tacoma and Seattle, thereby creating the third-largest marine cargo load center in the United States, is designed to address this.
Our communities deserve infrastructure investments to meet the demands of regional ridership. We have discussed the need for a station at a 130th with major employers like the University of Washington, North Seattle College, Northwest Hospital, Northgate Mall and Thornton Place.
We are calling on the Sound Transit Board to make a commitment to build the NE 130th Street Station. I support outreach workers on the street engaging with people who are living in crisis, sometimes because of addiction. Kate's voice and her experiences painted an important story that complements what we have been hearing: we need aligned services with city-county-state that target the individual.
In addition, though it wasn't part of the street vacation decision, the lack of an NBA team also means the provision in the MOU requiring $40 million for a SODO Infrastructure Fund does not apply.
These people are on the front line to both engage people suffering from addiction and direct them toward treatment options. And through all these meetings I have learned that what is really going to change the course of the ST3 draft plans depends on the demands of the community. To get this draft ready for the ballot we need the 130th Street Station funded, as well as a timeline for station completion.