Sharpshooting Annie Oakley (Hutton) is the queen of Buffalo Bill's Wild West show though her talents leave her loveless.
Seems fellow marksman Frank Butler's (Keel) ego can't handle the fact that Annie keeps beating him.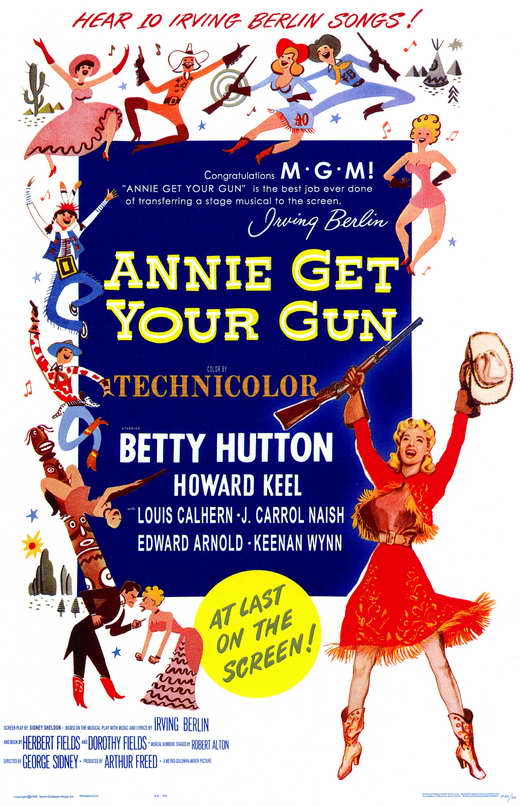 There's no intro in the film, but on the MGM Records Hutton version, a quick and fun little intro was added for better consistency when playing on a record player.