The U-23 seems to be the more compelling matchup, mostly because the youngsters have yet to disappoint. Nobody in their right mind expects the American youngsters to win, of course, which is usually when the US does best. Christian Pulisic is 17, from a nondescript part of Pennsylvania, and plays on the wing for one of the best and most exciting teams in Europe (Borussia Dortmund but you knew that.) He's not travelling with the USMNT to Guatemala but reports are in that he'll join up with them back stateside.
If you want to see what the US men look like in their new kits and hear what it sounds like as they adapt to new tricks, this week is your chance.
For example, you'll probably end up greasin' this dude's palm to score you a good table in the canteen area. The US senior team gets a crack at Guatemala, a cagey nation they have had no trouble with in the past.
Ah yes, the team that makes you feel old – all players are born in 1993 or later, and have only a passing familiarity with A Tribe Called Quest – plays the wildly talented Colombians. If they can pull off something incredible, whether or not Jordan Morris needs his left foot to do it, then the squad advances to Rio.
It isn't that there haven't been teenage phenomena before, even as recently as Juan Agudelo.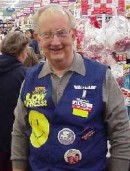 Guatemala is one of CONCACAF's most cynical sides and will simply try and give the untiring, unkillable Carlos Ruiz a handful of half-chances hoping he can convert.
Your gal's not going to be impressed if you end up sitting too close to the cheese nacho machine. After an away fixture on Saturday, the nations meet in Columbus, Ohio on Tuesday in a match they have to win to keep moving in World Cup qualification. The winner of this home-and-away goes to the Olympics, a stated goal of Jurgen Klinsmann for a while now. Matt Miazga anchors the Yanks' athletic backline, and Desevio Payne is as skillful as his name is awesome. This group is reminiscent of everyone's beloved 2002-era USMNT: loads of athleticism, a sprinkling of talent, and an Instragrammable insouciance that doesn't preach fearlessness but rather does not know fear.
But it's rare that the rest of the world has agreed that yes, this American youngster is worthy of attention. It may be the first time we can say with this version of the USMNT that you won't be disappointed. The midfield has a ton of names MLS fans are familiar with: Wil Trapp, Fatai Alashe, Dillon Serna and Matt Polster are all steely holding-types that'll be tested early and often.
Their Olympic campaign has been maddeningly inconsistent, but hey: inconsistency begets thrilling upsets.
Chris Wondolowski will enter the field to American curses in 80th minute and leave it receiving Guatemalan curses after scoring minutes later. Slender, quick, and possessing dronelike vision and striking capabilities, Pulisic is like Landon Donovan if the US legend grew up watching YouTube clips of Pirlo.
If you're more into the European types, both Julian Green and Emerson Hyndman are hype-fueled, barely out of their teens, and looking to make a name on the international stage.
It is rather to say that this is not one of those moments when the music swells, the Star-Spangled Banner yet waves, and someone with a glint in their eye says "a child will lead us." All it should take to beat Guatemala twice is Clint Dempsey's right foot.