Sick-looking sheep (4) are sick sheep found near the Fishing Guild that must be incinerated during the Sheep Herder quest. After Mourning's Ends Part I, the sheep are of a darker yellow as a result of the player dying them with a Fixed device loaded with a Yellow toad.
F2P Based Warring Clan founded in 2006 by Geometrical, Expounder, Sakabatou59 & Furioust. Collision focuses mostly on warring in both PVP & Clan Wars in Free to Play but we also recognize the importance of our community.
We are not just a clan, we are a group of people that are held together by a strong bond of friendship and brotherhood. Even if you do not plan on joining us, please feel free to register in our forums and post a Community Introduction. Warning: You are using an unsupported browserYou are using Internet Explorer 6 or older, which is no longer supported by Global RuneScape.
A few months ago, Jagex told me that I was one of two Gold fansite owners that would get a fully paid trip to London to attend RuneFest.
After sleeping all the way to England, I had to wait about two hours for the driver that would take me to the hotel. It wasn't until I arrived at the hotel that I realized that Jagex had invited more than 20 people.
Jagex is a quite large company with hundreds of employees, so they actually have 2 large offices, one for development and the other for community and support. There were only a few people present when we visited, because most of them were in London making final preparations for RuneFest. After visiting the development offices, I stumbled across Mod Bond from the audio and had a nice chat with him after I told him that I do, in fact, sometimes listen to the in-game music.
It was a long day and after dinner some people fell asleep at the table (probably due to jet lag), and on the way back to London nearly everyone fell asleep. We arrived at the venue around 2 hours before RuneFest opened, and had a breakfast with Andrew, Paul and a few other jmods, and also had a brief Q&A session with them.
The "top" people at Jagex (from left to right): Mark Gerhard (MMG), Ian Gower, Andrew Gower and Paul Gower.
The gaming zone had dozens of computers with RuneScape running, and throughout the day there were dungeoneering events, clan wars against J-mods and the possibility to just play with people you met at RuneFest if you wanted. The Draynor market contained market stalls, video games, sword fights and was generally a good place to hang out. The wall of fame when only the VIPs (those who were invited by Jagex) had signed: Excl, Salmoneus, Syzygy, Lilroo503, Aliensvortex (that's me!), Personmelee, Jibby, Dawodo, Jdelacroix, Aasiwat, Gertjaars (he only wrote Gert), Graystar, Gambit728, Telmomarques, Mod MattyC and Im God Sepp (just above the dinosaur).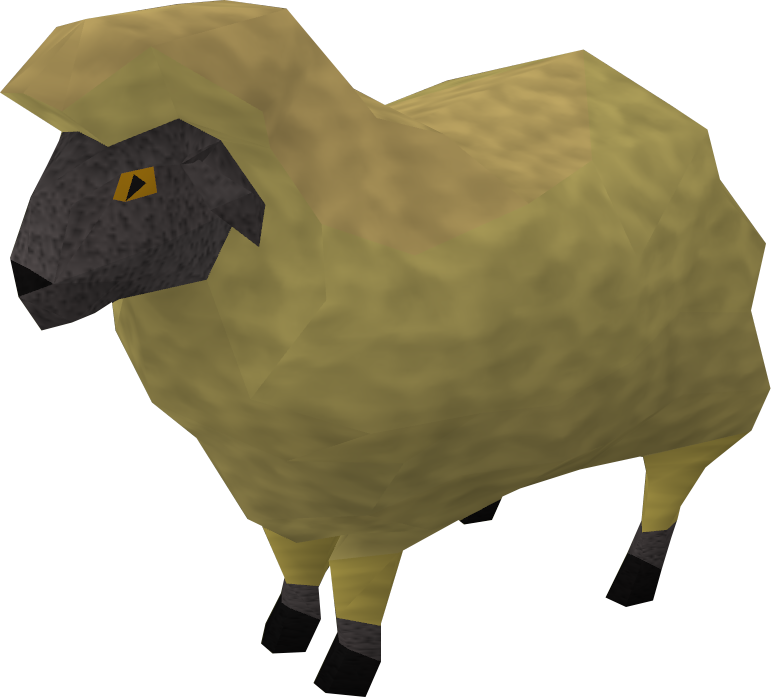 The Varrock square had the largest stage at the venue and was used for the insider sessions and the Golden Gnomes. Paul and Andrew Gower at the RuneScape Genesis insider session, talking about the early years of RuneScape and how he made the game and what Jagex is today. Excl (winner of the 2009 RuneScape Machinima Contest and one of the best known RuneScape video makers) and Mark Gerhard (Jagex CEO) announcing some of the Golden Gnomes winners. The people at RuneFest were an extremely diverse bunch of people, all of them with a strong interested in RuneScape. Aside from the casual F2P wars, we also host community events ranging from God Wars, Castle Wars, Dungeoneering trips, Drop Parties, Man Hunts, Hide & Seek, and so much more. We usually fight anytime between 6 EST and 8 EST so your PST timezone should work perfectly. It was a real-life RuneScape event in London organized by Jagex on August 28th, and many of the most dedicated and loyal RuneScape players attended the event.
Luckily, I found other lost-looking RuneScape players that were looking for the same driver. I got to meet all the other VIPs (those who were invited by Jagex), Mod Hohbein and Mod Paul M. On the trip from London to Cambridge I chatted with some of the other fansite people and Mod Hohbein (who is responsible for fansite communication at Jagex) about fansites (surprise!).
On the left, Mod MMG (Mark Gerhard) is doing his best to avoid getting killed by all the good RuneScapers. Balloons were hanging above the market, and this was the place where there would be a balloon drop like the balloon drops in the Falador Party Room! We could buy differently coloured "gps", which we could then use to buy food and drinks at the market stalls.
More notably, this was where you could find the RuneFest wall of fame that anyone could sign! I looked forward to meeting people from other fansites and the developers from Jagex, but didn't know more about the event than anyone else did. From that point on, Collision has been one clan under one banner continuously sending shock waves in the clan community. Collision is an Eastern Based clan but we are welcoming players from other timezone to give us a shot for expansion. We are a mid sized clan, go on occassional PvM trips, and usually P2P pk a few times each month.
Little did I know that they also invited all 5 gold ticket winners, the winner of the Machinima competition a few months back, and several top players.
We went to a pub for dinner, which was so crowded that we could barely hear each other talking. We discussed ideas that we had about how Jagex could provide us with more useful material, and we've actually received some really good material following the conversation! I spoke with Mod Bond again on RuneFest, and he was eager to take notes of everything I suggested related to audio and music (I'd absolutely love high quality music in-game!). We were given a goody bag which contained a RuneFest pen, some concept art, the first chapter of Betrayal of Falador (the first RuneScape book, for those of you who haven't heard about it) and a few other things.
I also wondered how I could spend 9 hours (actually closer to 11 since the VIPs were there quite early) at the event. Meeting all these people was fantastic, and after spending a day with lots of fellow RuneScapers and Jagex employees, I no longer view the game as "pixels on a screen". There is always a minimum of atleast 20-25 people+ on our Teamspeak daily during our prime time. I hope to see you around and feel free to make a community introduction on our boards to get to know everyone a little better. They didn't even tell me that I was going to visit the Jagex offices in Cambridge until I got the itinerary about two weeks before RuneFest! I still got to speak with some of the VIPs about fansites, RuneScape, life, the universe and everything. There was a "clue scroll" which led to a real-life treasure trail similar to the one in RuneScape.
Sure, that's what it might look like, but beyond it is an incredibly rich, diverse and friendly community with people from all over the world, sharing a common interest in a simple computer game. She was clueless about the game, so we tried to explain the concept of fansites, how some player could be higher ranked than others and so on. There were also penguins scattered around the venue, with one letter each, resulting in an anagram. One of the VIPs was accompanied by his mother who was absolutely clueless about the game, and she described it as "entering a completely different world, it was extremely well done and the place had a buzz that was hard to describe".